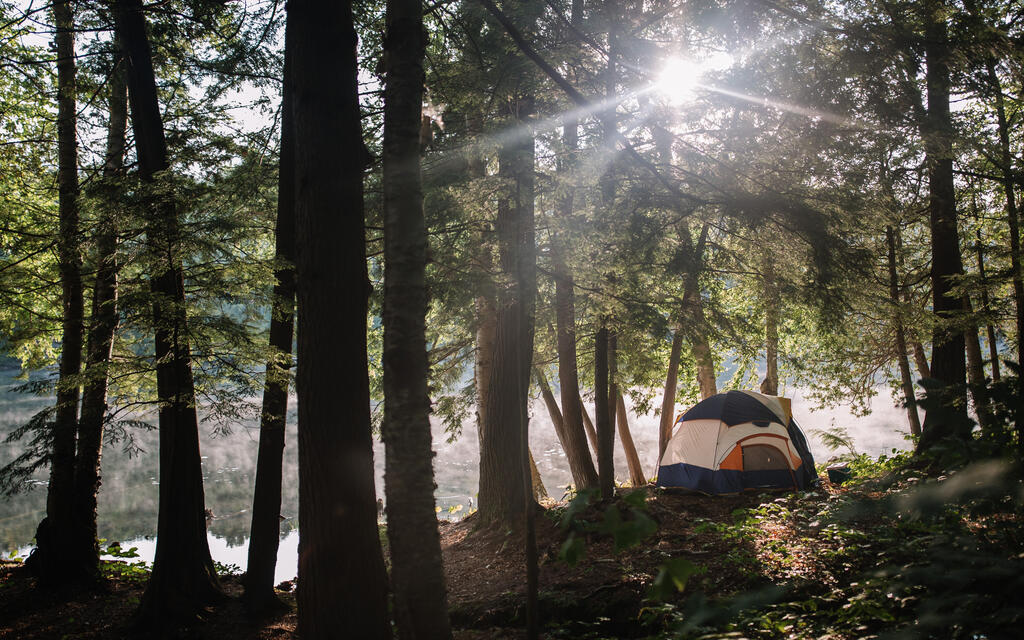 Camping
There's nothing that can compare to waking to a chorus of birdsong, the rustle of leaves overhead and the overwhelming silence of nature all around you. Camping is an experience that creates unforgettable memories, built in the fresh air, beneath the starry skies, and while you are unplugged from the hustle and bustle of daily life.
When you're camping, time slows, we're no longer rushing from place to place, and at night when the blanket of stars covers the night sky, we are truly there, in the moment.
In Ontario's Highlands, the abundance of wild spaces creates the perfect setting for private campgrounds, provincial parks, and Crown land. Here, people flock each year, in all four seasons, to commune with Mother Nature and remind themselves of how small they are and how beautiful the world can be.
Whether you're backcountry camping, challenging yourself to go without the conveniences of modern life, or camping in fall when the colourful splendour of the forest is unparalleled by day, and the brilliance of the stars are unparalleled by night, or launching yourself into the frosty and magical world of winter camping, Ontario's Highlands is where you want to be.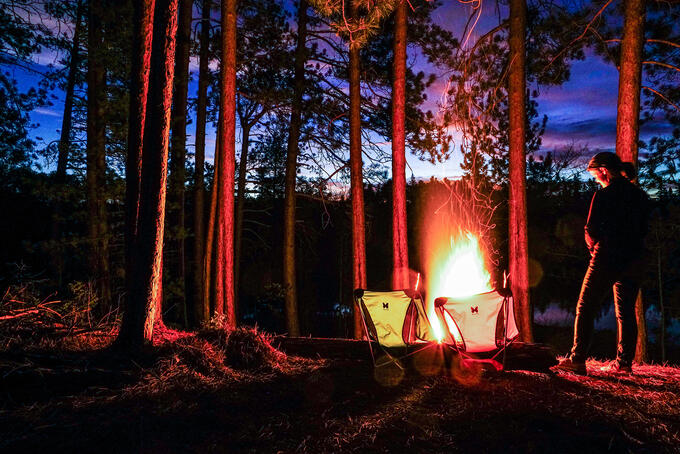 Go Backcountry
5 backcountry camping experiences to feed your sense of adventure.
Read the Full Story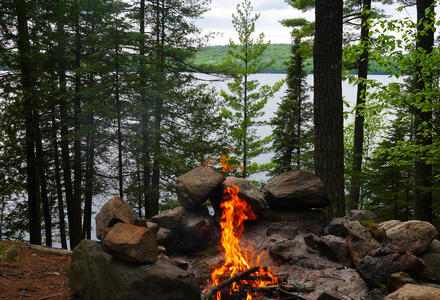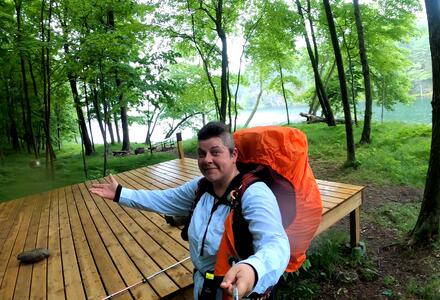 Local Inspiration
From Romance to Reality Bites: The Bear Truth About Solo Travel
Read the Full Story

Wander Sustainably
When backcountry camping share your itinerary and location with someone who can check to make sure you arrive home safely.
When camping "take nothing but memories; leave nothing but footprints."
Be respectful of untouched wild spaces and leave no trace of your passing there.