When the air is crisp and the leaves change colours is one of the best times to go backcountry camping. In fall there are no bugs, you are never too hot, and as the brilliantly coloured leaves begin to drop, the forest opens up to welcome you.
Backcountry camping in fall in North Frontenac will take your breath away with the beauty of the forest in all its blazing autumn glory. Add in a hike, paddle, or bike ride to warm you up, and you are on your way to a fantastic fall adventure #InFrontenac.
Backcountry Camping in Fall
If you love camping in summer and have always thought about fall camping, North Frontenac Parklands is the place to start. Dip your toe into fall camping with a front-country experience or dive right in with a canoe-in adventure you will remember for years to come.
North Frontenac Parklands can be your launchpad to explore the beauty of the area's 12 pristine lakes peppered with 184 campsites. A small number of campsites here are accessible by car and the rest by water. The topography here combines the glacial landscape of the Canadian Shield with lush forests and deep lakes. This is where you want to go to find inner stillness of fall and bask in the tranquil beauty of the scenery of Madawaska Highlands.
Access: By road, we recommend an off-road capable or four-wheel drive vehicle, and by water by canoe or kayak.

Insider's Tip: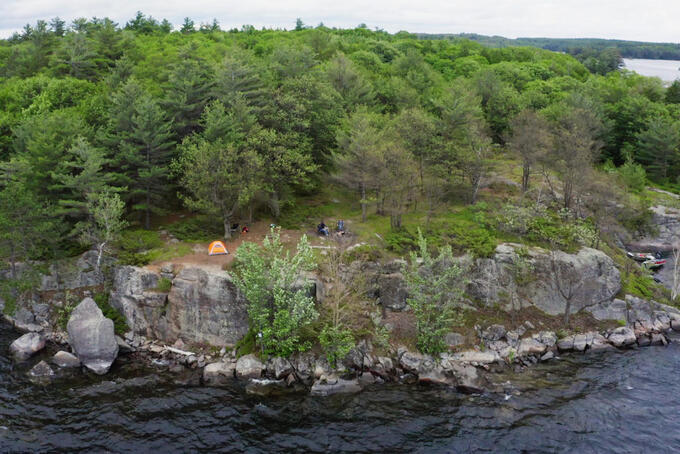 Paddle the Parklands
Whether you're paddling into your campsite or just looking for a paddling adventure with no limits, you'll find it here. The Madawaska River and Mississippi River both flow through the parklands if you're looking for river paddling experiences (think whitewater), but if you're looking for something more sedate, you may prefer paddling one of the many lakes in the parklands.
Access: There are multiple access points, depending on which body of water you want to paddle. Check the map of the parklands to find the best access point for your location.

Insider's Tip: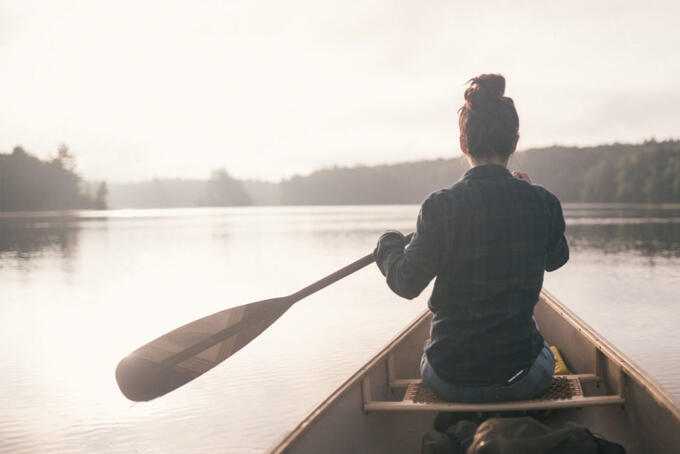 Cast Your Line
Long Schooner Lake and Round Schooner Lake are located right in the parklands and are known as great fishing spots – look for largemouth bass, northern pike, smallmouth bass or walleye. You can camp on either lake, but Long Schooner Lake has nine water access only campsites, while Round Schooner Lake has 11. Both lakes vary in depths, with measurements ranging from a few feet to nearly 70 feet (on Round Schooner Lake) deep. Be aware that Long Schooner Lake gets quite shallow close to any of its three islands.
Access: Access is via Mountain and Schooner Lake Roads from Plevna. There is a boat launch on Long Schooner Lake at the south end of the lake at Proudfoot Bay.

Insider's Tip:
These two lakes are only a sampling of the many found in the parklands that are ideally suited for fishing.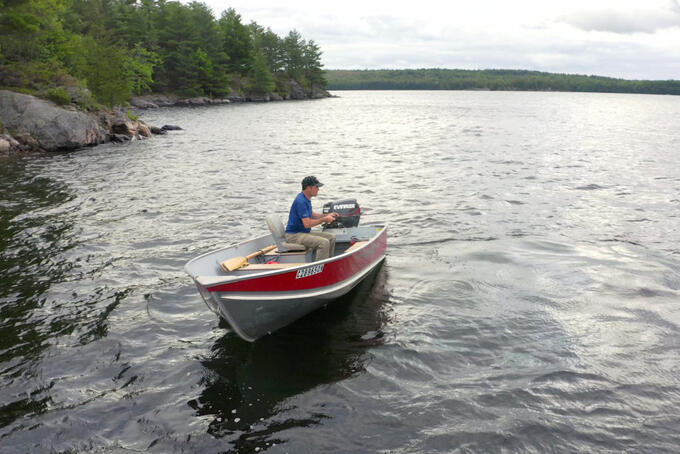 Warm Up on Two Wheels
When it's cool outside we don't need to bundle up, we can get moving instead! The North Frontenac Parklands have more than 58 kilometers of Crown access roads that will give you plenty of opportunity to push yourself on a long or short cycle. If you're looking for an off-road adventure, no problem, there are a multitude of off-road trails here, too.
The K&P Trail comes pretty close to the parklands, which makes the campground a good place to stop for the night while on a multi-day cycling trip.
Access: Check the parkland map to plot your route.

Insider's Tip:
Be respectful of others camping in the Parklands or on Crown Land. Leave no trace and keep noise to a minimum to better enjoy the surroundings.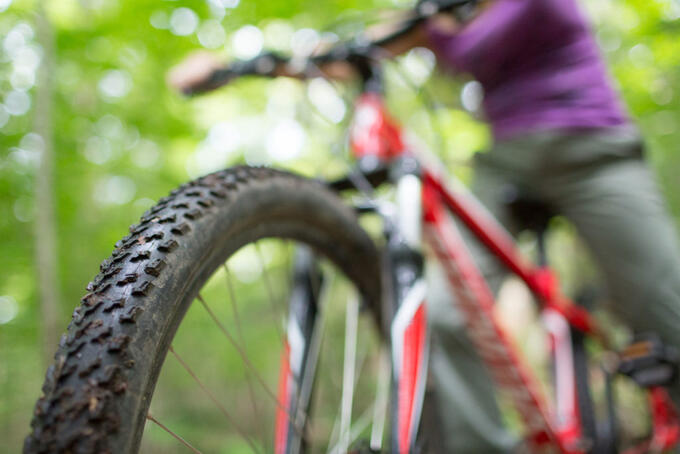 Hiking in the Parklands
If you love hiking over a carpet of colourful leaves, then fall in the Parklands will deliver. Choose between several trails here, all of varying difficulty. The new Schooner Trail is a three-kilometre loop that covers more than 100 metres in elevation and is a good challenging climb for anyone looking for a workout.
If you're not looking to break a sweat, don't worry, there are others to choose from, like the Crotch Lake Trail or the Palmerston Canonto Conservation Area Trail. There are literally kilometres of old trails crisscrossing the parklands to choose from.

Insider's Tip:
Bring a camera with you to capture some of the beauty of the trails in fall, especially if you're hiking to a panoramic lookout.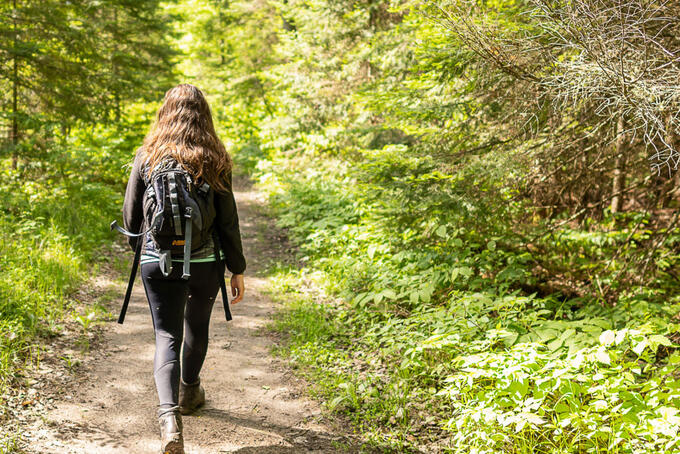 Responsible tourism asks us to respect the places we visit to ensure the longevity of the destinations and experiences we love so much. It asks us to be safe, be respectful, and minimize our environmental impact. While travelling, be a good steward to the land and its people while being respectful of oneself, others, and nature.