For many, an annual camping trip is an absolute must – something to look forward to every summer, the chance to disconnect together, and a tradition that brings on a smile at just the thought.
We're big fans of heading into the woods for days filled with fresh air, evenings featuring uncontrollable laughter around a campfire, and nights gazing up at the stars; these moments are what our camp memories are made up of and we know we're not the only ones who long for them. Many campsites and parks across Ontario's Highlands are quick to fill up as people are eager to grab their favourite spot and relive their longstanding summer traditions, but worry not! If you didn't grab a prime date early on, it's not too late to head out for a camping trip this season.
Whether you're travelling with family, friends, or as a couple, check out our suggestions below to book your escape, then pack up your crew and hit the road.
This spot in Clayton has served as a backdrop for countless family memories for campers, with days spent relaxing at the lake as children laugh and squeal at the play structure, or splash in the water. With 15 overnight camping spots, 2 group campsites, and 6 fully-equipped cottages available for rent, Thompson's Black Rock Park is a great spot for any type of family.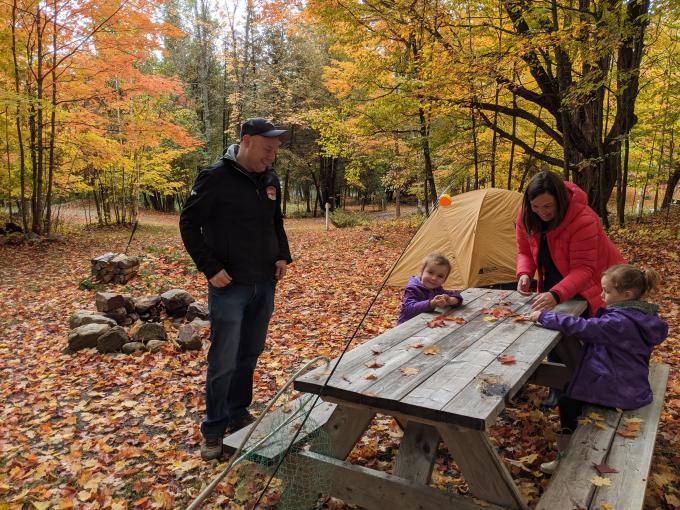 Backcountry camping offers the chance to get away from busier campsites to experience a tranquility and solitude that makes the additional work of getting to the site totally worth it. Set up camp at one of 184 backcountry sites in North Frontenac, tucked along the shores of 12 lakes on the Canadian Shield, and enjoy an escape immersed in one of the most pristine natural landscapes in the province at North Frontenac Park Lands.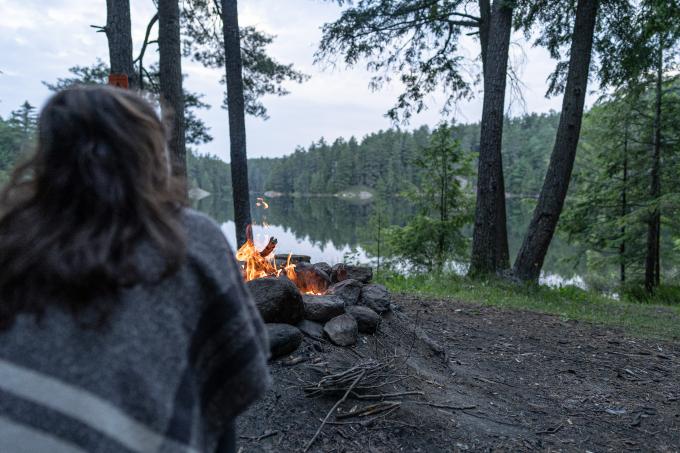 With approximately 26,500 hectares of rugged backcountry lands, encompassing more than 60 lakes in the Algonquin Highlands, there is incredible scenery just waiting to be explored at the Haliburton Highlands Water Trails. Pick from 171 interior canoe/boat-only access campsites to pitch your tent immersed in nature, hop in your canoe, and challenge yourself to see how many of the 70 portages you can complete during your stay.
Sleeping on the ground is simply not for everyone – and that's okay! Embrace an escape into nature without sacrificing your comfort level as you snuggle into a 'cloud bed' featuring extra soft sheets, a duck down feather mattress, cool gel pillows, and a fluffy natural down duvet in Madoc. Enjoy the amenities of an outdoor kitchen, wrap yourself in a soft towel after a hot shower under the stars, and fall asleep to the sounds of the river trickling next to your unique canvas tent that is Four Seasons Riverside Glamping.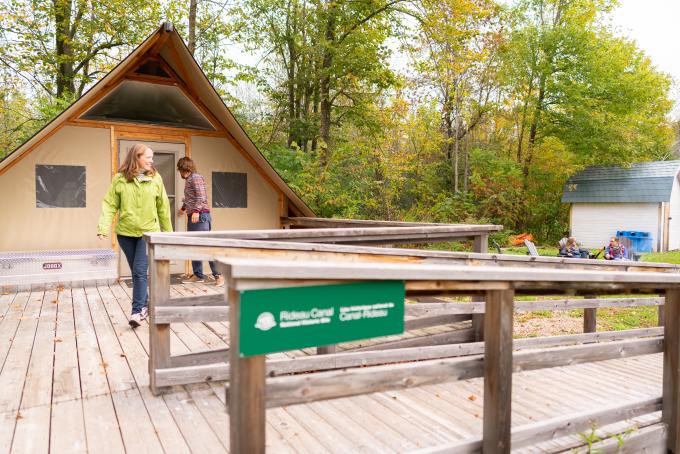 Camping might sound a little challenging those who don't have all the gear or knowledge to set up their own campsite, but Canada Park's oTENTiks at the Rideau Canal National Historic Site at Beveridge Locks make this a whole lot simpler. As a cross between a tent and a rustic cabin, these campsites are completely set up when you arrive, with beds, seating, space for your gear, storage for your food, a fire pit, and a barbecue. The simplicity of staying in these sites is perfect for those a little newer to camping, or even for seasoned pros who would rather hit the trails and get exploring instead of spending time setting up their site.