Cycling
What better way to see a community than on two wheels? Traveling by bike gives you a different perspective of a community based on its roads, and at a slower pace than a motor vehicle. It's also one of the few forms of transportation that's human-powered, not gas-powered, which makes it one of the most economical ways to travel!
Whether you're looking for a short bike trip between small towns, an off-road cycling experience, or maybe even your very first bikepacking adventure, Ontario's Highlands is a cyclists paradise. Come for the rugged gravel trails, scenic winding roads or adrenalin-spiking cross country and you won't be disappointed.
Whatever bike routes you are searching for, we have it. Most likely they will also be peppered with local gems to explore (we're talking chip trucks, general stores, backroad breweries, and more!). So whether you bring your own bike or rent one here, we guarantee you will have zero regrets.
So start pedalling! Have fun, be safe, and ride bikes.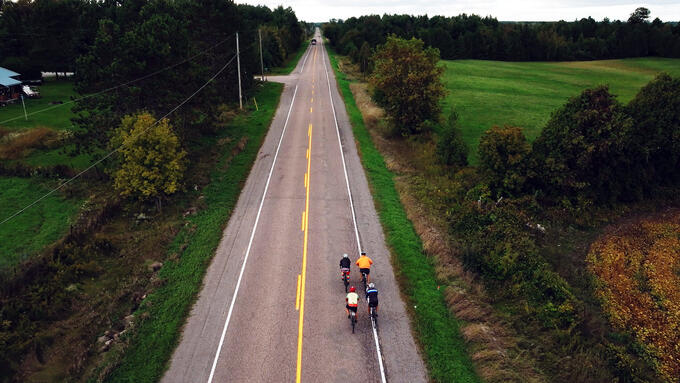 Get Cycling on these 5 Ontario Loops, Trails, and Routes
Your cycling adventure starts in Ontario's Highlands.
Read the Full Story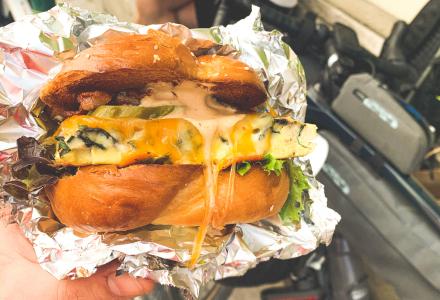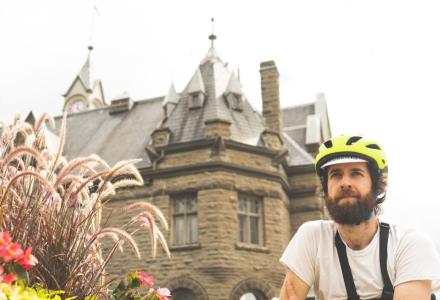 Local Inspiration
Cycling the OVRT: Smiths Falls to Arnprior
Local Wanderer, Jonas Bonetta, cycled the OVRT last summer. Read his story.
Read the Full Story
Bikepacking Routes & Trips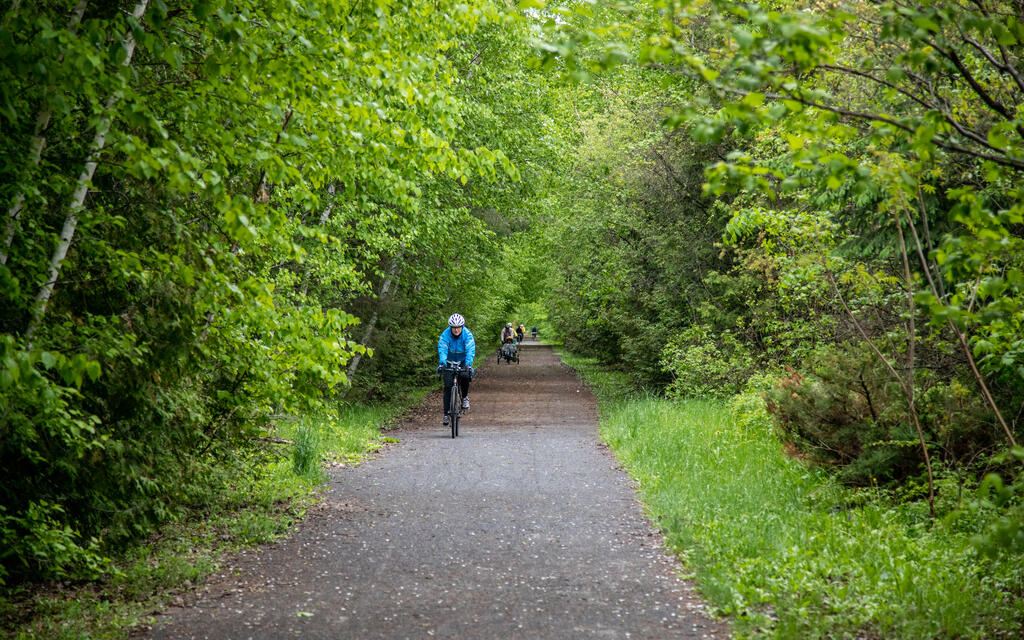 Wander Sustainably
Don't forget to pack water, a first aid kit, and a small repair kit if you plan to go on a longer trip.
Tell someone your route before you go, and plan to check in at a certain time.
Some routes are very busy on weekends and holidays. Consider starting early, or going during the week.