'Tis the season for cycling in Ontario's Highlands, and we know that if there is one thing a cyclist treasures, it's a new, virgin route to explore. Ottawa Valley cyclist, Chris Hinsperger, knows this well, he's cycled hundreds of kilometres on the rural roads of Ontario's Highlands, and provided his two cents on some of the best routes to try for the first time, or to come back to again and again.
Whether you're looking for a short bike trip between cute-as-a-button small towns, an off-road cycling experience, or maybe even your first bikepacking adventure, Ontario's Highlands can be your go-to destination. 
Your cycling adventure starts here. 
238 km
The Lumberjack Gravel Loop tackles Chris' favourite ride and takes it to another level. This loop will quickly become your new favourite gravel loop, in great part due to its flexibility. It can easily be extended to create a cross country cycling itinerary, or shortened to make it more manageable from a time perspective. This loop will take you to microbreweries, a cidery, cafes and eateries, and there will even be a farm stay in your future on this mostly-gravel ride. Download the full itinerary here.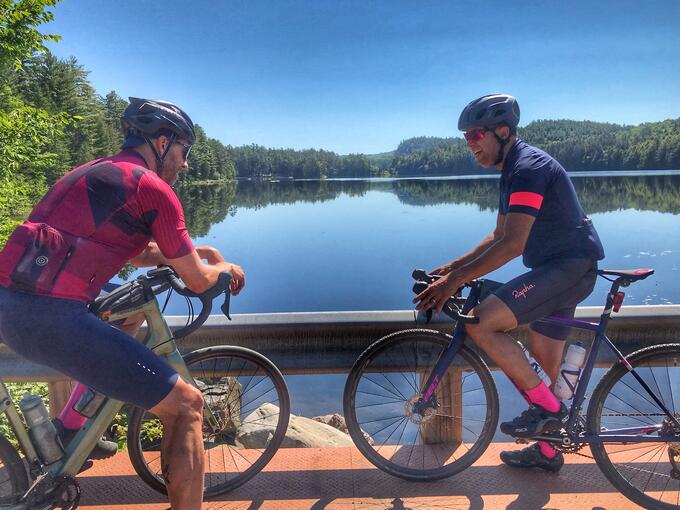 Small Town Hopping Rail Trail: Renfrew to Smiths Falls
76 kms
The Ottawa Valley Recreational Trail offers a light and easy ride on the mostly level gravel former railbed. It's fair to say the hardest thing about this route will be navigating the sometimes coarse gravel on this trail, but when you factor in the small towns that pepper the way it will be worth it.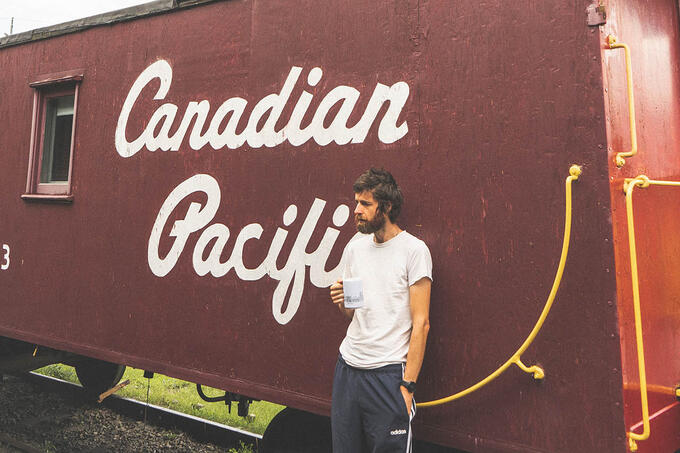 Access to 180 km 
This out and back trail gives you a chance to see the Canadian Shield topography of Frontenac County up close and personal. As a former rail trail that once connected Kingston to Pembroke, its mostly level gravel surface means you can get farther, faster, and with less effort. Tackle the northern portion towards Calabogie and Renfrew if you have wider tires and a sense of adventure.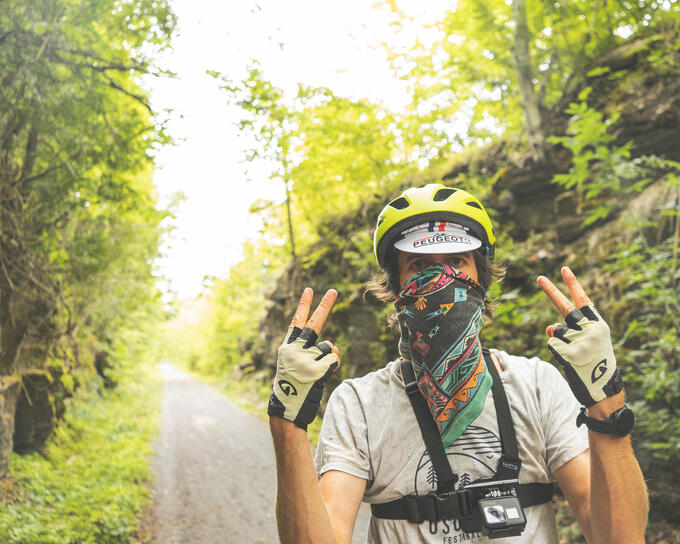 10 km
Off-road cyclists will love the trails at Flinton Forest in Lennox & Addington. The Pines section of the forest caters to mountain bikes and takes you through similar Canadian Shield topography as the popular Bon Echo Provincial Park. Push yourself on 10 kilometres of old logging roads and single-track trails complete with bermed curves and natural elevations. Download the trail map here.
100 kms
The beauty of the Haliburton Highlands will be on full display for this 100-kilometre ride on paved roads. They don't call this area the highlands for nothing – expect plenty of changes in elevation along the route. Chris and his wife did this route one year, and loved it. This ride will also take you through small communities that will be the perfect place to stop for a bite to eat or to stretch your legs in Haliburton, Carnarvon, or Minden.