Chris Hinsperger is the first to acknowledge he's a pretty friendly guy, and there are few that would disagree. Amiable and charismatic, Chris' focus in life has been centered around working with others, especially young people, and supporting and promoting cycling and tourism.
Born and raised in the community he lives in today, Eganville, Chris has been cycling regularly since his first child was born, when he decided to buy a bike with a child seat so he could train for triathlons with junior in tow. 
"I thought this was something we could do together, I would put Nick on the back of the bike seat and that's what we did when Val (Chris' wife) was at work," Chris said. "What's fun now is both our boys ride bikes, and we all cycle together, the four of us."
It wasn't long before Chris was connecting with friends who lived in the area to get together for a bike ride, and what started as a bunch of guys (and girls) getting together once in a while soon formalized into the Bonnechere Cycling Group, meeting once a week all summer. Today, even winter's fury doesn't stop these folks: They get together occasionally to ride fat bikes, specialized bicycles with broader tires to gain traction on snow. 
"We ride the backroads, mostly, and we hardly see a car," Chris said of fat biking in winter.
It's both the physical isolation and the social elements of cycling that drew Chris to the sport, but he's also a big believer in the mental health benefits of exercising in general, and cycling in particular. Especially over the last few years, cycling in the Ontario's Highlands region has been his go-to for managing stress and staying active.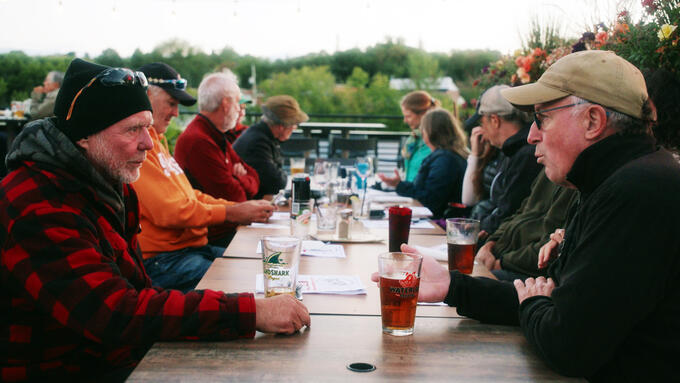 The Tour de Bonnechere is one of the many cycling projects Chris has become passionate about, and the event has grown from 50, then 90, and finally to 170 cyclists in last year's race. The event features a 20-kilometre family ride, a 50-kilometre gravel ride, and other routes for people to choose from. Funds raised each year go to a community non-profit, and in 2022 the Tour won event of the year from the Ottawa Valley Tourist Association.
The Tour de Bonnechere's philanthropical elements and giving back to the community are important to Chris, for whom being part of the community and giving back is a priority. Not only does Chris live and work in the community he grew up in, but he also comes from a long history of family who were similarly dedicated and committed to giving back.
"I like partnering and this is my community, it's where I grew up, and I feel a responsibility to the people before me, to my grandparents, and my own parents," Chris said.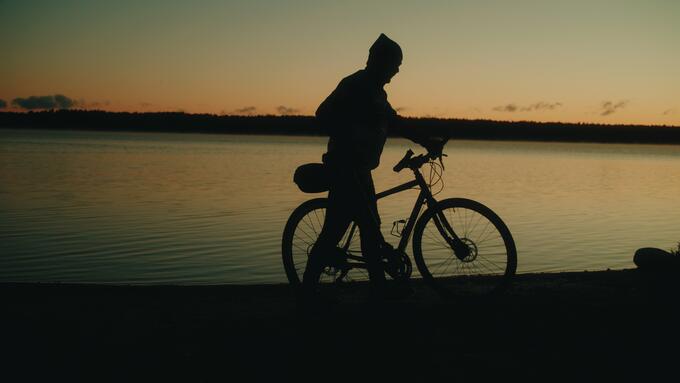 Chris' favourite places to cycle are naturally close to home, and he's probably roamed every road in the Eganville area, and Renfrew County in general. He likes to cycle to Brudenell Park at Gorman Lake and head south to Quadeville, then Foymount and finally looping back to Brudenell. 
"That's a favourite I do with some pals, it's a ride that tests your mettle, it's hilly and scenic," Chris said.
At 66 years, Chris has no intention of retiring anytime soon, he's too busy spending time with the people he cares about, running the Bonnechere Caves, and spinning his wheels on the roads in Eganville. 
Chris' approach to life mirrors his approach to cycling: give it all you've got, and if you're not overcoming challenges then you're not trying hard enough. 
"If you're not walking once in a while, you're not truly challenging yourself."