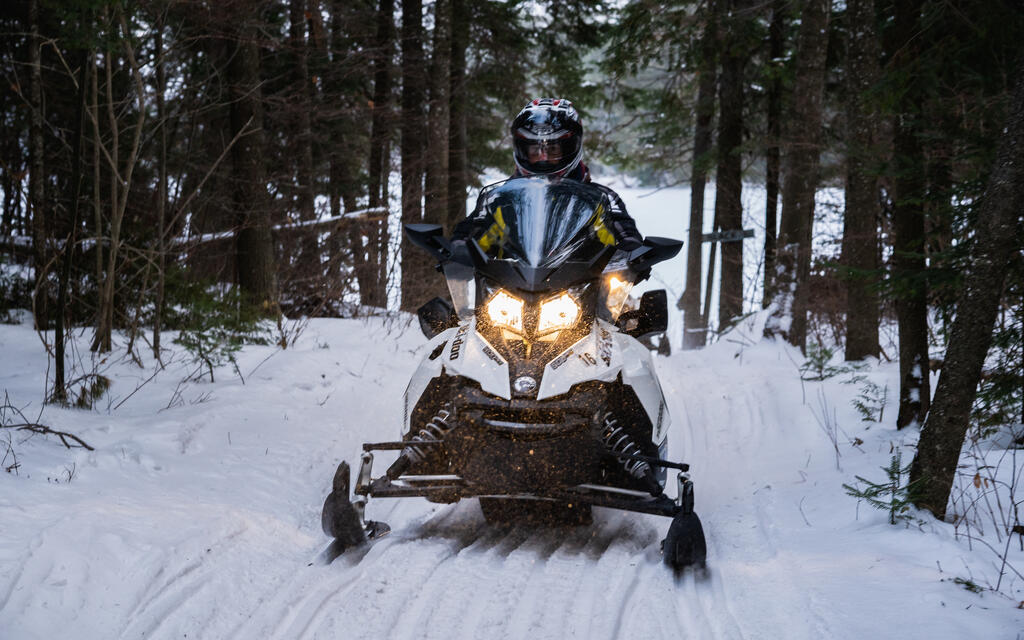 Just for Snowmobilers
Winter lovers rejoice - it's snowmobile season! If you spent all spring, summer and fall yearning for a fresh powder on the trail, your time is now.
Snowmobiling is an exhilarating outdoor experience that takes you places you may never see in warmer months, through hidden forests and secluded hillsides. In Ontario's Highlands, our vast network of trails, old rail lines, and rural settings make it the perfect place to cruise over snow on a snowmobile.
What to Expect when Snowmobiling in Ontario's Highlands
So many experiences await you here! Here's a few teasers to get the snowmobile itch really started:
Fall in love with the beauty of the wilderness, where snow covered boughs crowd the trail and wildlife tracks lead off into the forest.
Find good food and good company here! Our accommodations and eateries will welcome you with open arms (and a steaming hot cup of something delicious).
Leave some space in your packs to allow for some shopping in one of the charming small towns that pepper the routes through this area.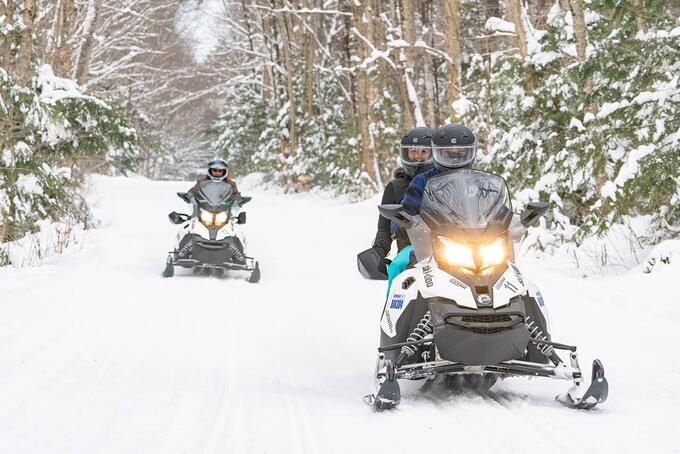 Ontario Snowmobile Loops & Trips
Flying through a winter wonderland by snowmobile is just the thing to lift our spirits this winter.
Read the Full Story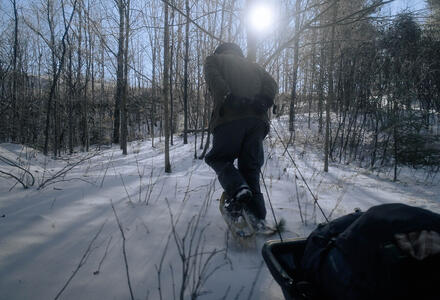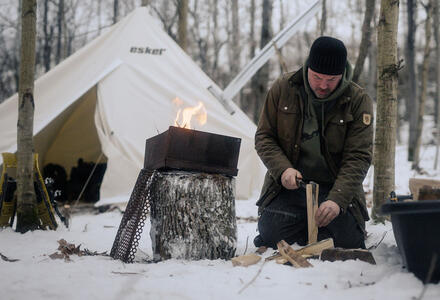 Local Inspiration
Fall in Love With Winter
5 snowy experiences to remind you why winter is awesome.
Read the Full Story

Wander Sustainably
Orient yourself before heading out - many routes and loops take you through areas without cell reception so bring a printed map just in case.
There is a zero tolerance for alcohol while riding a snowmobile - be responsible and don't drink and ride.
Check over your snowmobile to make sure you aren't leaking anything that could damage some of the pristine wilderness you will be travelling through.