Lorne Foisy didn't grow up climbing rock walls like Tommy Caldwell, and doesn't free climb like Alex Honnold, but what he's doing in the climbing world is breaking boundaries and helping others discover a love of climbing that transcends location.
It was 2008 when Lorne made his very first climb at the Medeba Adventure Learning Centre in Haliburton, and fell in love with the sport. More than 20 years later and Foisy is still climbing in the Haliburton Highlands, although his travels since have taken him from Ontario to the Rockies, and then back home again.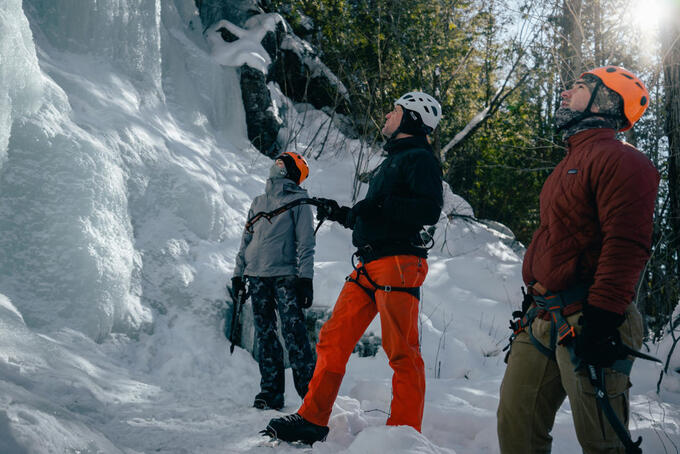 Lorne explains that climbing is a physical activity that challenges you to confront your fears and move past them, and he is a prime example of this in action.
"I'm irrationally afraid of heights," Lorne explained with a laugh, adding that in his experience you need to accept the risks while taking precautions to minimax them as much as you can. Lorne calls the process of climbing "a series of micro decisions"and confidence in your decision-making ability is what helps you get past the fear.
"There's a million decisions we make during a climb," said Lorne. "At the end of the day I trust my partner, and I trust our gear and I have 20 years of experience I rely on to make judgments as a team and push through the fear."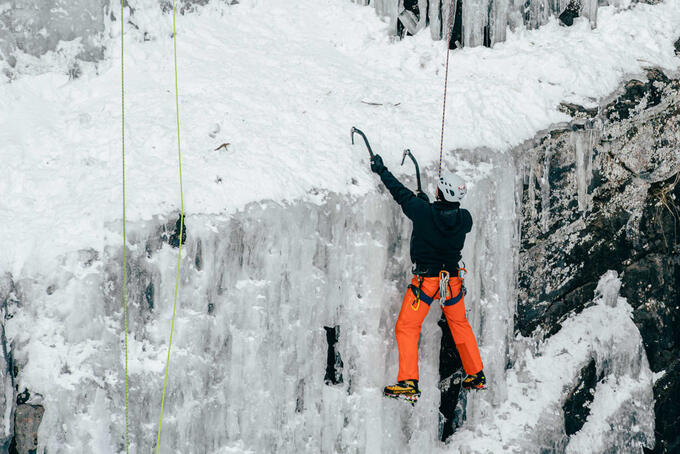 With seven years spent living and climbing in the Rockies, Lorne had plenty of opportunities to push himself higher and higher, and his climbing experience includes climbs at Yosemite in 2018 and El Capitan in 2019.
"It's quite an undertaking to make a climb like that, you have to haul up 200 lbs of gear with you, and in the morning it's surreal…you flip open your tent and look down and there's 300-metres of air below you," said Lorne.
It was while in the Rockies that Lorne first started working with children doing climbing camps and was drawn to working with kids to introduce them to the love of the sport.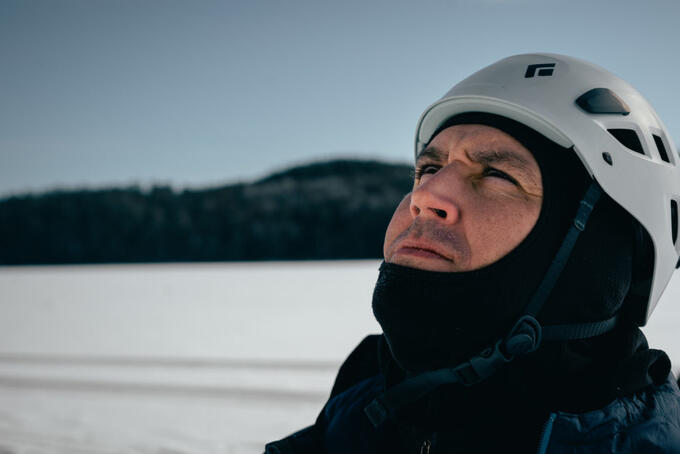 Lorne noted that his attraction to climbing is that you don't have to be an experienced athlete to enjoy it and do it well. In fact, Lorne describes himself as not being the best athlete as a child, and having low self esteem but that something in climbing called to him. He enjoys being able to pass that on to other kids.
"Kids are so fired up they're like little spider monkeys, climbing just comes natural to them," Lorne explained. "Sometimes the kids that get into climbing aren't the ones that excel at competitive sports, but then you get these kids on a rope and they turn into Superman."
In Haliburton, Lorne's experiences climbing in the Rockies and working with children has led him to explore the region from a climber's perspective. His view is that wherever you live, you can climb, if you have the will.
For him, the excitement lies in finding that perfect rock to climb. Lorne uses topographical maps to locate potential climbing destinations right in the Haliburton region, and shares that knowledge with others through his business, Elements Guiding, where he introduces others to the love of climbing.
It's all about the journey to finding that hidden location.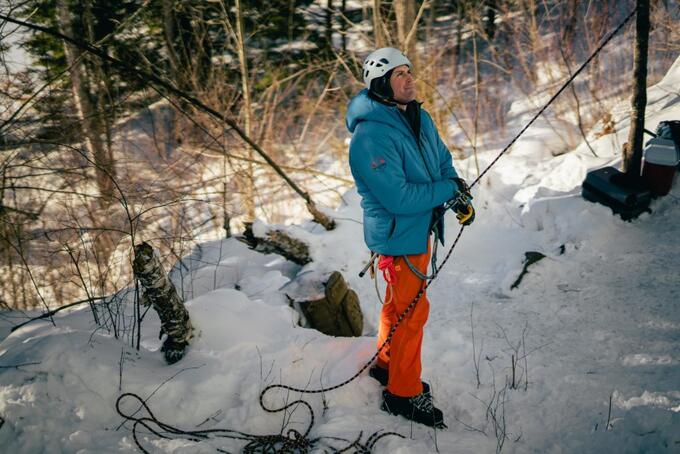 "Compared to the Rockies, you might think people wouldn't come to climb here. Our rock is Canadian Shield, it's old, it's covered in lichen, you have to wander through the woods to find it," said Lorne. "But the way I describe Ontario climbing is adventure climbing, it's kind of the whole deal."
In winter, instead of hanging up his climbing gear, Lorne transitions to another way of climbing, and one which is the epitome of Canadian: ice climbing. Ice climbing is a unique winter activity that mirrors the adventure climbing appeal of summer climbs.
The premise is the same as rock climbing, only instead of searching for the new rock wall to climb, Lorne wanders across the region looking for that perfect ice wall. And the more remote, the better, in his opinion.
"You travel across the frozen ice for hours and hours looking for something that maybe doesn't exist, but then you come around the corner and that's that smile on your face and you feel like you're the first person to climb here – and you may be," Lorne explained the beauty of ice climbing in Haliburton.
Lorne explained the biggest challenge is in finding naturally occurring ice walls, which can move depending on weather conditions, which change daily. There is a strong ice climbing community in the region and in nearby Maynooth, the annual Southern Ontario Ice Festival is a chance for people to try their hand at climbing, and to possibly get hooked on the sport, as Lorne did.
Whether it's ice climbing or rock climbing, it's all the same for Lorne, it's about giving people the skills to accomplish something, and ultimately grow as a person.
"I've been out to Yosemite…I was climbing in British Columbia at a 2,000-foot height, exposed to the elements…but it all started with a 30-foot climb in Haliburton Highlands," said Lorne.
--