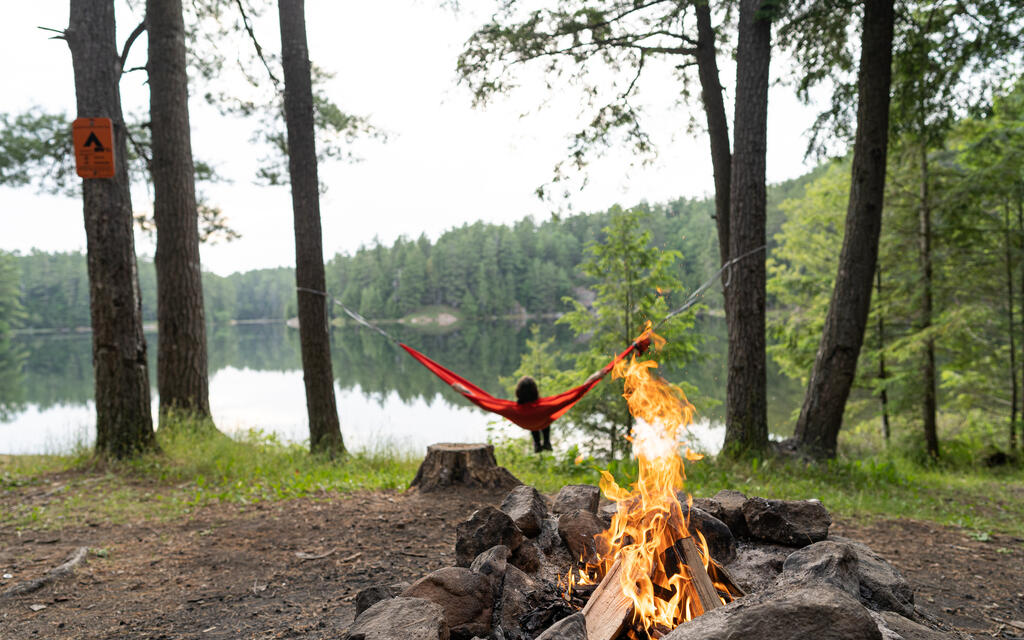 Haliburton Highlands
Nestled among the rugged landscape of the Canadian Shield, the Haliburton Highlands is a region rich with heritage, abundant with lakes, trails, and locals who welcome you as family. Haliburton Highlands truly has it all: phenomenal views, rugged landscapes, abundance of trails, and infinite opportunities for recreation, all enticing you to leave your comfort zone and step into the wild.
When we step into the wild in Haliburton Highlands you learn what the land can be like when unencumbered by the footprints of man. Here, endless forests meet cool, clear lakes and rivers to create incredible vistas that reach out to you with an invitation to come wander. Explore the vastness of the outdoor spaces through the network of trails and waterways that takes us from pristine lake settings to craggy outcroppings with a view.
Communities in Haliburton Highlands
The Haliburton region is peppered with charming small communities where life moves at a slower pace, and invites you to explore. Tour the communities of Haliburton, Minden, Dorset, or Kinmount (among others) and learn more about the region and the people who live here.
What to Do in Haliburton
You won't run out of things to do in this vibrant and colourful region. With a strong arts flavour, Haliburton is home to numerous artists, peddling their wares from small galleries, in cafes, or even outdoors. Visit the Haliburton Sculpture Forest to view outdoor art, Haliburton Forest to experience their Canopy Tour, trails, and more, and wander the small shops and galleries in the communities here. There are breweries and delicious eateries waiting to be discovered.
Travelling to Haliburton from Toronto or Ottawa
Haliburton is 215km (roughly three-hour drive) from Toronto and a 284km (roughly three-and-a-half hour) drive from Ottawa.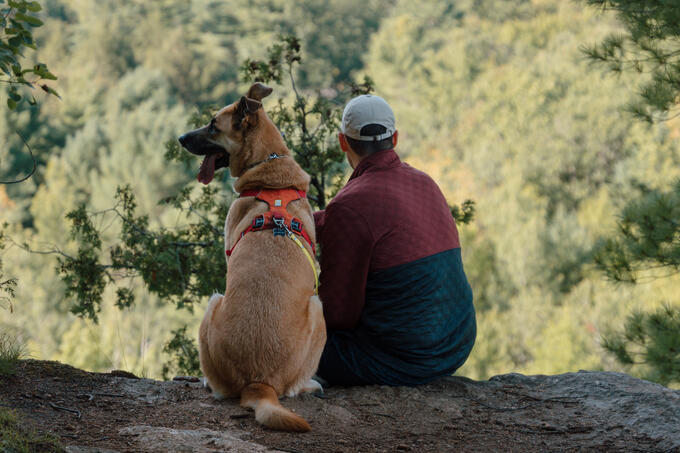 A Perfect Dog-friendly Weekend in Haliburton Highlands
You won't have to leave your best 'furriend' at home for this one.
Read the Full Story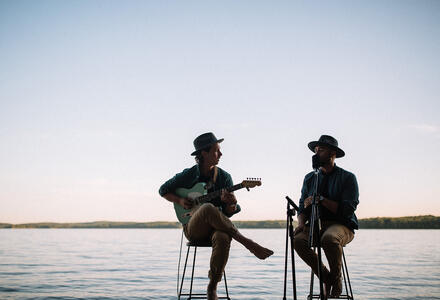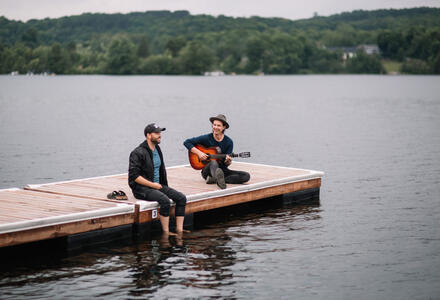 Local Inspiration
Translating the Vibe in Haliburton: Nick and Benton
For musicians Nick and Benton, creativity has found its place in Haliburton Highlands.
Read the Full Story

Wander Sustainably
There are plenty of forests and wildlife in Haliburton Highlands - be respectful of the wild creatures while in their habitat.
While exploring the area remember to keep your waste to yourself and leave no trace behind.
Support local artists - there are so many who make their home here and your support can go far in the community.