The Haliburton Highlands are located only a few short hours north of Toronto and encompass some of the best dog-friendly trails, patios, and places to stay – and trust me, there is so much to explore that you're definitely going to want to stay the night!
We've explored much of Ontario but keep coming back to the Haliburton Highlands for a reason. The trails offer Algonquin Park-style scenery and views without the crowds, not to mention the various dog-friendly patios and overnight accommodations.
We've put together a list of our favourites to help you make the most of your weekend in the region – there's just too much to fit into one day!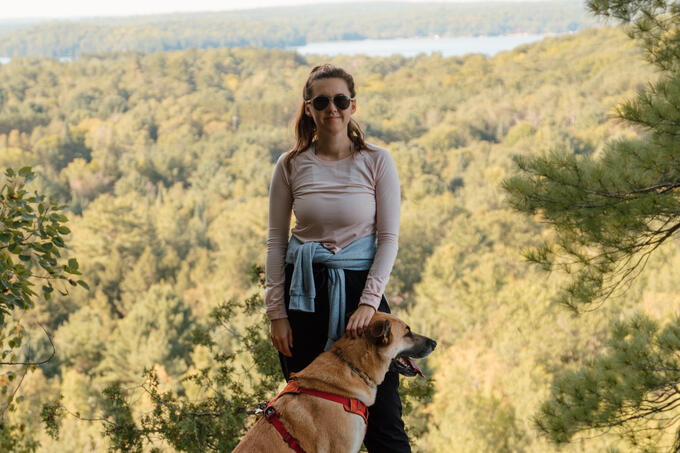 Hiking Trails to Explore
You can access several dog-friendly trails from Little Hawk Lake (known as the Ridge Trail Hiking Network), all of them are well marked and there is a sign board with a map of the area in the parking area.
The Circuit of Five Viewpoints trail is our favourite from this trailhead. It is a 5.5km multi-use trail in Canadian Shield country with wonderful lookout points (viewpoints #3 and 4 are the best, and great spots to stop for lunch if you packed it in).
Others trails in the area worthy of mention include Crest of Kennisis, and the Algonquin Highlands Ridge Trail. If you're looking for a short trail with a great view, or somewhere to eat lunch or watch the sunset, check out the James Cooper Lookout.
Located near Dorset, the Frost Centre Hiking Loop is another must-see with excellent views. Finally, the Haliburton Forest and Wildlife Reserve has over 400-kilometres of hiking trails – you could spend a full weekend here alone!
Dog-friendly Breweries
If you want to grab a bite to eat or drink after a day of exploring, there are two dog-friendly craft breweries in the Haliburton Highlands – Boshkung Brewing near Minden, and Haliburton Highlands Brewing in Haliburton.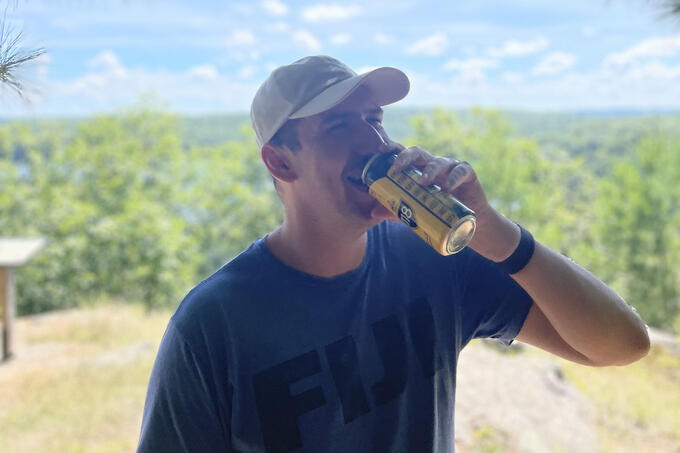 Overnight Accommodations
There are plenty of reasons to stay overnight with your pup while visiting the Haliburton Highlands. There are a ton of dog-friendly accommodations, and I've included a few of them here for you.
If you want to be immersed in nature, check out The Nest, a cozy cabin located near Eagle Lake. For an 'off-the-grid' feeling, check out one of six dog-friendly tiny cabins by Cabinscape.
For easy access to trails and other activities, stay right in the Haliburton Forest at one of their cabins. If you're looking for a lake-front cottage, check out the Birchwood Cottage Co located on Kennisis Lake, or the Cranberry Cottage, located on Cranberry Lake.
Also located near Cranberry Lake (but not water-front), are the Cranberry Cabins.