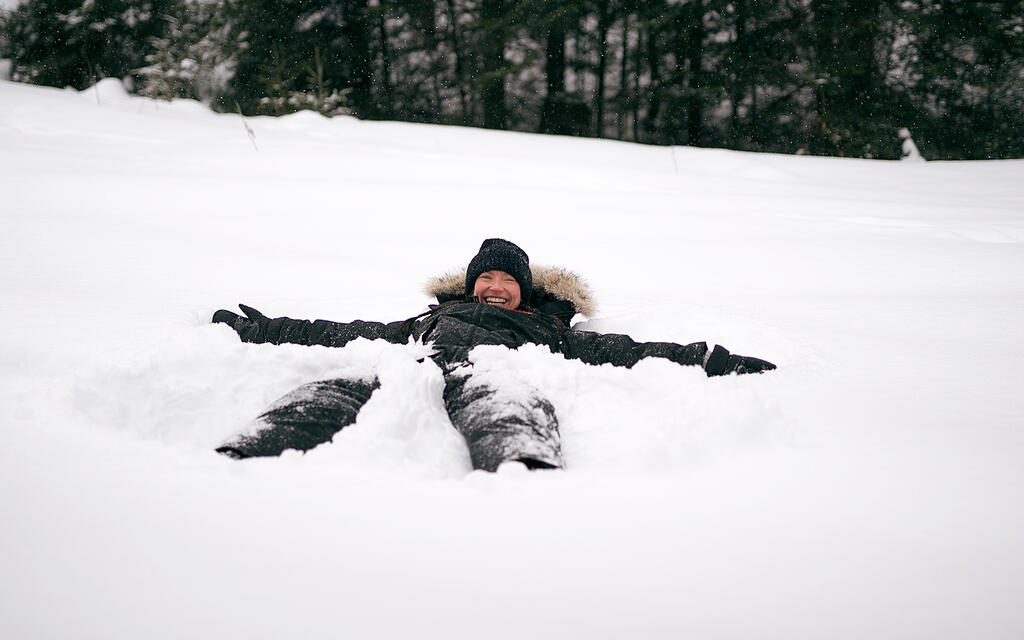 Embrace Winter Here
Winter in Ontario's Highlands is a celebration of everything we love best about colder weather. From snowshoeing or cross country skiing down trails crowded with snowy evergreens to hurtling downhill on a blanket of pristine white snow, dropping your line through an ice-hole while fish churn below, or climbing a wall of jagged icicles, winter in Ontario's Highlands is about getting moving outdoors and loving every minute of the experience.
Of course, as much as our region celebrates the beauty of the outdoors in winter, we also love to get cozy in a bed and breakfast or resort where we can unwind and cup a mug of something warm and delicious between our hands. The colder months is when we love to indulge in comfort foods and drink that remind us that while being outdoors is amazing, coming inside into the warmth is even better.
Don't let the colder weather be your excuse to stay indoors waiting for spring - go winter camping, try ice climbing, go downhill skiing or crosscountry skiing, discover a new snowshoe trail and celebrate the beauty of winter in Ontario's Highlands.
Coming Back to Winter in Ontario's Highlands
Anishinaabekwe storyteller and artist, Sarain Fox, explores the wintry territory of her youth.
Read the Full Story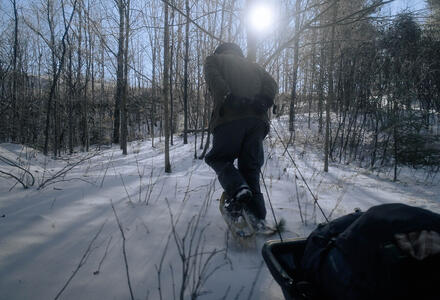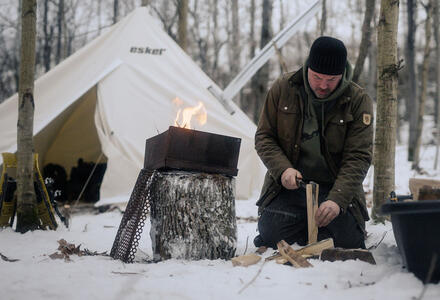 Local Inspiration
Snow Man: Andrew Twigg Meets Winter Head on in Frontenac County
Meet Andrew Twigg, a winter lover like no other.
Read the Full Story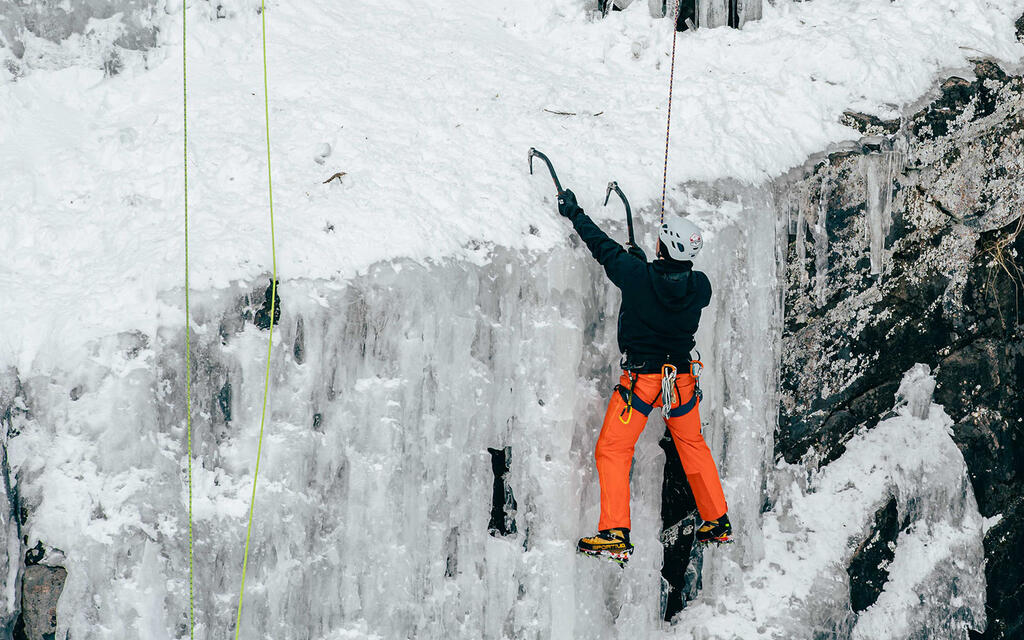 Wander Sustainably
Weather conditions can change quickly in winter. Pack for both the expected and unexpected.
Leave no trace - pack in and out any garbage.
Share your itinerary with a friend before heading out.