Paddling
Spending time on the water gives the world an almost magical feel. The minutes drift past at the pace of the current around you, and the sun slows the passage of time to a trickle. You are hyper-aware; you are present.
Getting to know a body of water is almost like embarking on a wet and wild love affair. You forge a connection, learn everything you can, and then strengthen it over time. When you're on the water, your dreams are front and centre, and your to-do list fades into the background.
In Ontario's Highlands, wild whitewater rivers, calm and serene lakes or creeks all invite you to explore at your leisure. Dip your paddle into the glassy stillness of a lake and watching the ripples spread, breaking up the reflection, or test your limits with adrenalin-pumping excitement as you dip, twist and turn through roaring rapids.
No matter which you choose, your paddling and water adventure starts here.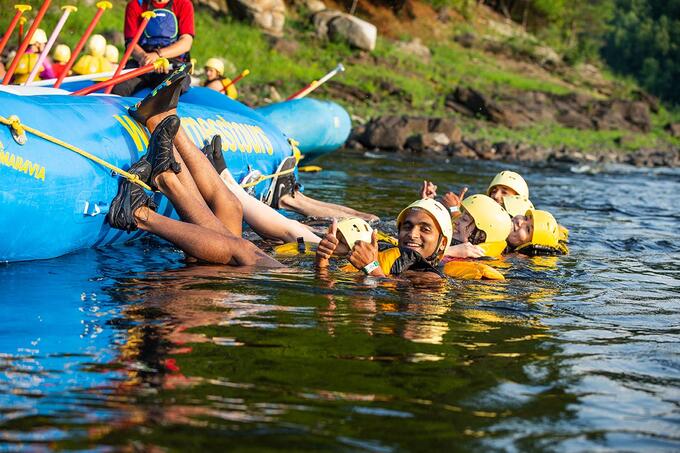 Get into Whitewater: Gentle Rafting Experiences for Everyone
Not every raft trip needs to be high adrenalin.
Read the Full Story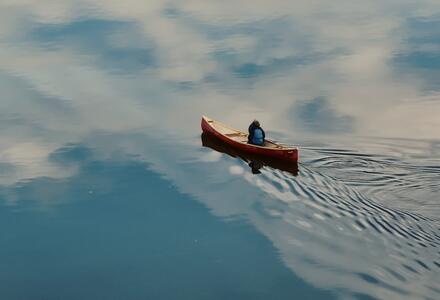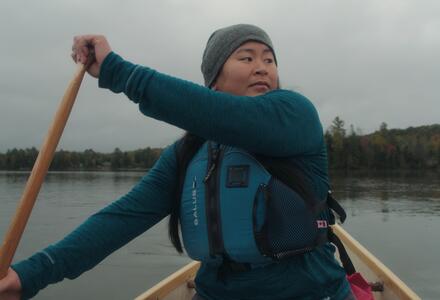 Local Inspiration
Inspired to Explore: Haliburton Highlands' Melissa Tong's Path of the Paddle
Exploring Ontario's Highlands' natural riches by land or by water.
Read the Full Story
Wild Whitewater Adventures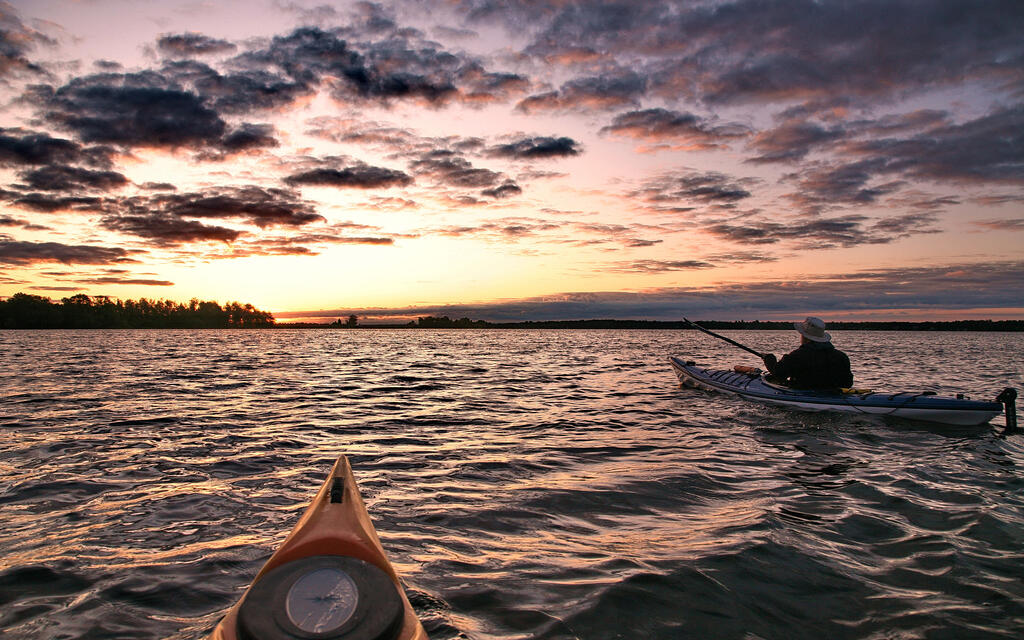 Wander Sustainably
Be prepared for your paddle with a lifejacket, emergency whistle, rope, and baling bucket.
Pack your lunch into a drybag to keep it safe while paddling, then add your waste to the same bag after you're done eating.
Weather conditions can change rapidly — check the forecast before heading out.