It goes without saying fall is one of the most beautiful times in the year in Haliburton Highlands. The winding roads lined with blazing foliage, the way the light filters through the trees…the palette of colours is stunningly beautiful.
Dip your paddle into the glassy stillness of a lake and watch the ripples spread, breaking up the reflection of the fall colours. On a river your breath will catch at the beauty of the shoreline filled with blazing oranges and vibrant reds crowding in on both sides.
Without a doubt, paddling in Haliburton is a must in autumn. Get outfitted from one of the local outfitters, like AO Boatwerks, Algonquin Outfitters, or Deep Roots Adventure, and set out on a fall canoe or kayak adventure. Here are some must-do paddling adventures to make memories that will keep you warm all winter.
Enjoy the last gasp of beautiful weather with a guided paddle up the York River to High Falls with Deep Roots Adventures. Once you arrive at the falls you can sit back and relax with a gourmet meal and enjoy the beauty of the waterfalls. You won't need to worry about what to bring, Deep Roots Adventure will take care of all the details for you, including bringing the plates, napkins and cutlery for your gourmet experience! It doesn't get any better than this.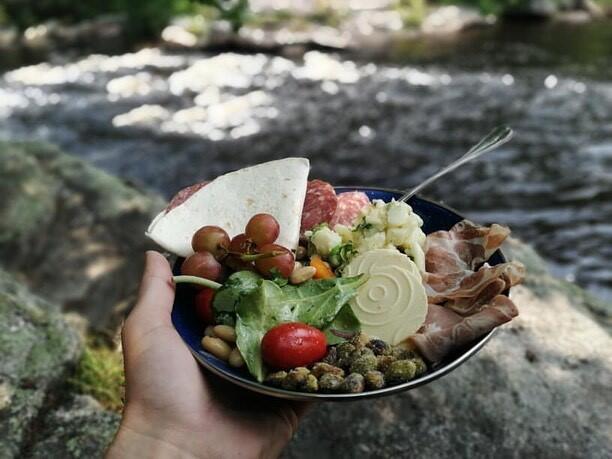 Silent Lake is the perfect place for a new-to-paddling fall outing; there are no motorboats permitted here, so its name is fitting. Paddle the natural shoreline of this two-and-a-half kilometre body of water in peaceful silence. Whether you're camping at Silent Lake Provincial Park, or there for the day, you can rent a canoe or kayak on-site.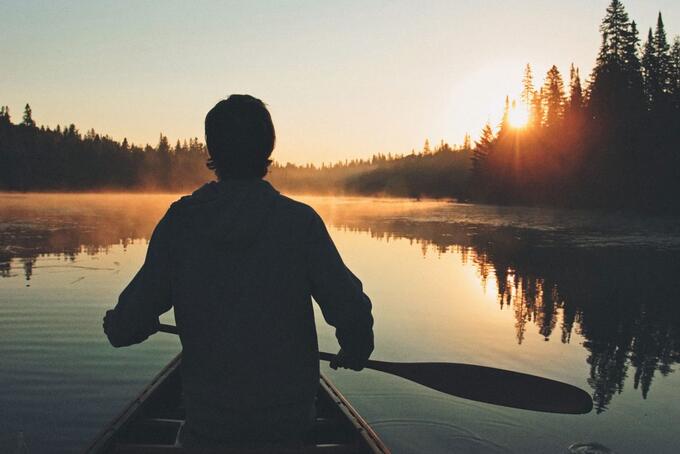 The Haliburton Highlands Water Trails can be your go-to for a quick canoe or kayak daytrip or longer fall paddling adventure. If you're thinking of trying backcountry camping, you can take one of the trails' water routes to one of hundreds of remote campsites for an unforgetting autumn experience in some of the most beautiful and pristine terrain in Ontario. The water trails offer access to lakes like Little Brother Lake, Silver Doe Lake, and Big Hawk Lake, among others.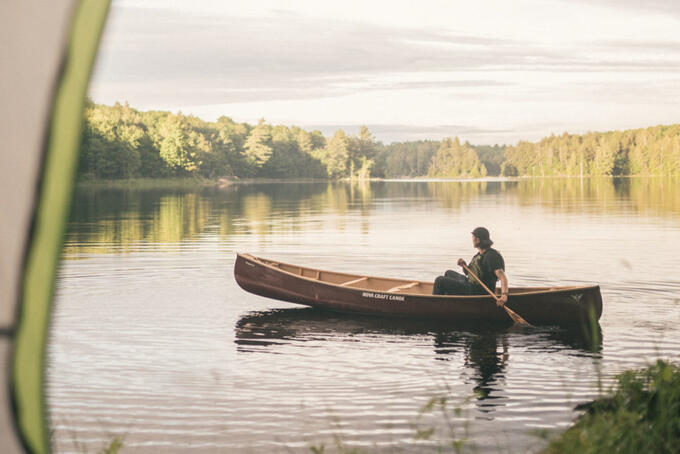 Put in here to explore more than 100 lakes, ponds, and streams located in Haliburton Forest's 100,000 acres. There's so much to do in Haliburton Forest you won't run out of options – paddle for a half day, then visit the Wolf Centre or book one of their cabin, camping, or lakeside glamping cabins for a multi-day adventure.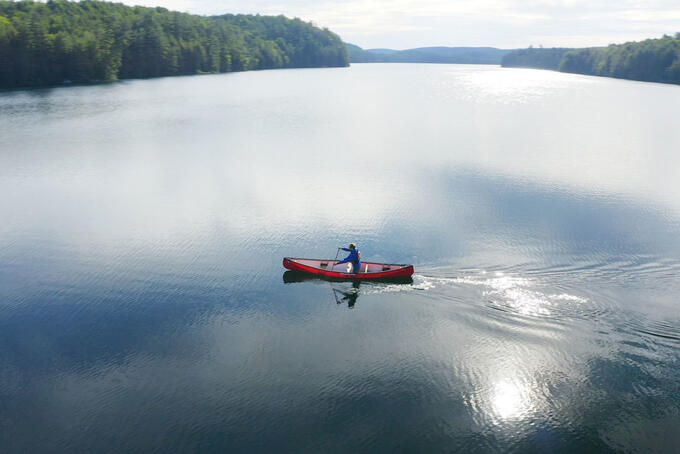 If you book early you can push off for a guided canoe trip in Haliburton, organized by Yours Outdoors. This is a full day trip of instruction and will teach you how to portage while leading you through the beautiful fall topography in Haliburton. Please note this experience is only available until mid-October, or while the warm weather lasts.
Responsible tourism asks us to respect the places we visit to ensure the longevity of the destinations and experiences we love so much. It asks us to be safe, be respectful, and minimize our environmental impact. While travelling, be a good steward to the land and its people while being respectful of oneself, others, and nature.