Staycation in Ontario's Highlands
These days we are all about staycations in Ontario, and for good reason. You don't need to get on a plane to relax on a sandy beach, be pampered at a spa, or experience a one-of-a-kind outdoor adventure in all four seasons. From luxury accommodations to rustic retreats, and minimalist getaways, Ontario's Highlands has your dream Ontario staycation waiting for you.
If you are keen to book a staycation where you can savour the best that nature and small town living has to offer, we have some great ideas for you.
Why not plan your spring, summer, or fall vacation and save money at the same time?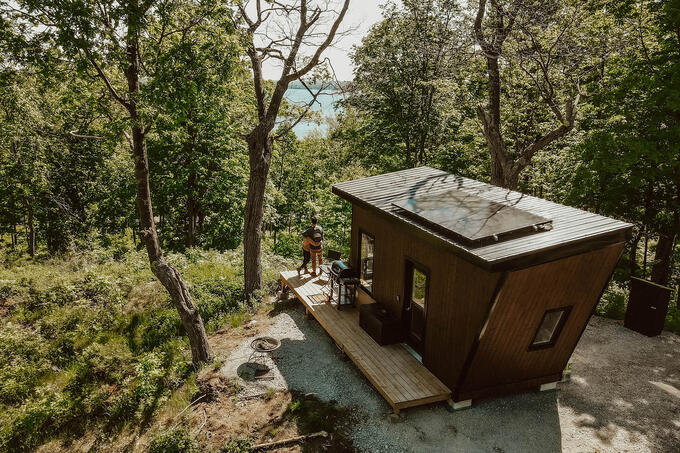 Accommodations for the Adventurous
Adventure seekers know that after a day spent on the road, trail, or water, giving it everything you've got, you're looking for more than just a place to crash. Let these 12 spots be your home base for your next outdoor adventure in Ontario's Highlands.
Read the Full Story
Your Staycation Inspiration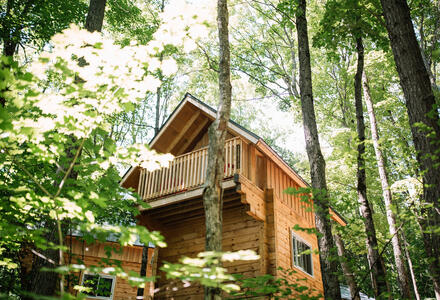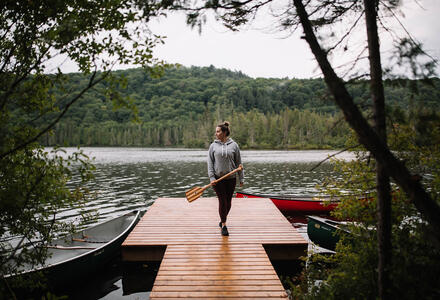 Local Inspiration
Local's Take: 2-Day Cabin Disconnect in Haliburton Highlands
Disconnect with a wilderness experience and overnight stay in a cozy log cabin in Haliburton. 
Read the Full Story
Local's Take on Staycations

Wander Sustainably
Being respectful of a region's values and culture is key to being a good visitors.
Bring your bike (or rent one) to explore the community on two wheels. The environment will thank you.
Learn more about the Indigenous people who once lived (or still do) at your destination.