Local's Take is a series highlighting the staycation experiences available close to home this summer. The experiences featured in this series were hand curated to highlight fun insider spots in our region. Use these stories as your launchpad to create your own staycation in Ontario's Highlands.
Local: Jenifer Brown
From: Smiths Falls
Travelling: Lanark County
This summer my husband and I decided that with COVID restrictions being lifted we wanted to stick close to home. We decided to play tourist in our hometown and surrounding areas and we loved it!
This was a great opportunity to get slow down and get some alone time (without the kids). We had a great time visiting (and revisiting) the places in our own community that we pass by almost daily. Two days, one night, and a fun weekend getaway.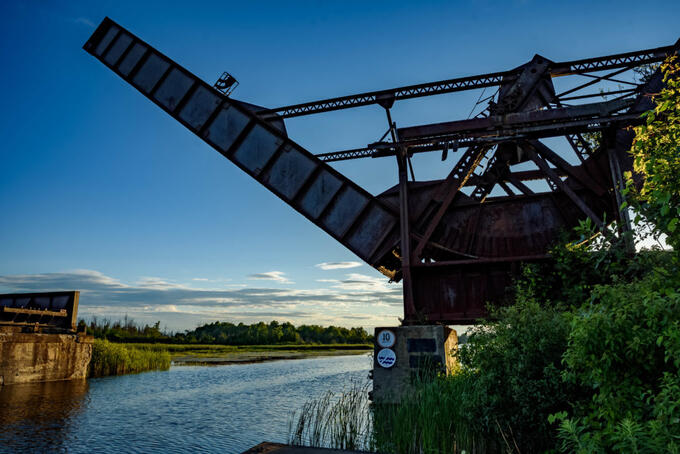 Overnight in a Caboose at the Railway Museum
We arrived at our overnight accommodations at The Railway Museum of Eastern Ontario, excited to stay in an old caboose! How cool is that?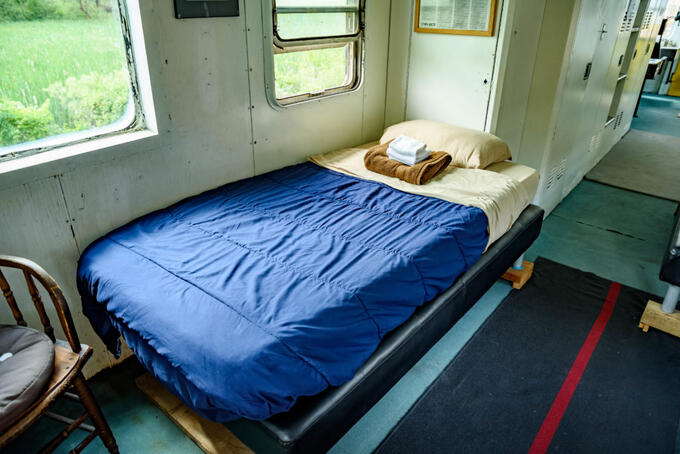 We were given the orange CN steel caboose, it was built in 1967 and was in use until 1986. Our room boasted two single beds, fresh towels and linens, a plethora of literature about the museum and the town (including a paper road map!) and a little vase of wildflowers on the kitchen counter. Each caboose was assigned its own bathroom with a shower, inside the station.

What to Bring:
The museum provides all bedding and towels so there's not much to bring with you except toiletries. Bring your inner child and a love for the railroad.
Inside the Railway
Our overnight experience included a private tour of the museum, including the dining and dental cars. The dining car is a recent addition to the museum, where lunches will be served when COVID restrictions are lifted. It was built in 1899 and restored in the 1980s. It had been sitting in storage for 20 years when RMEO acquired it.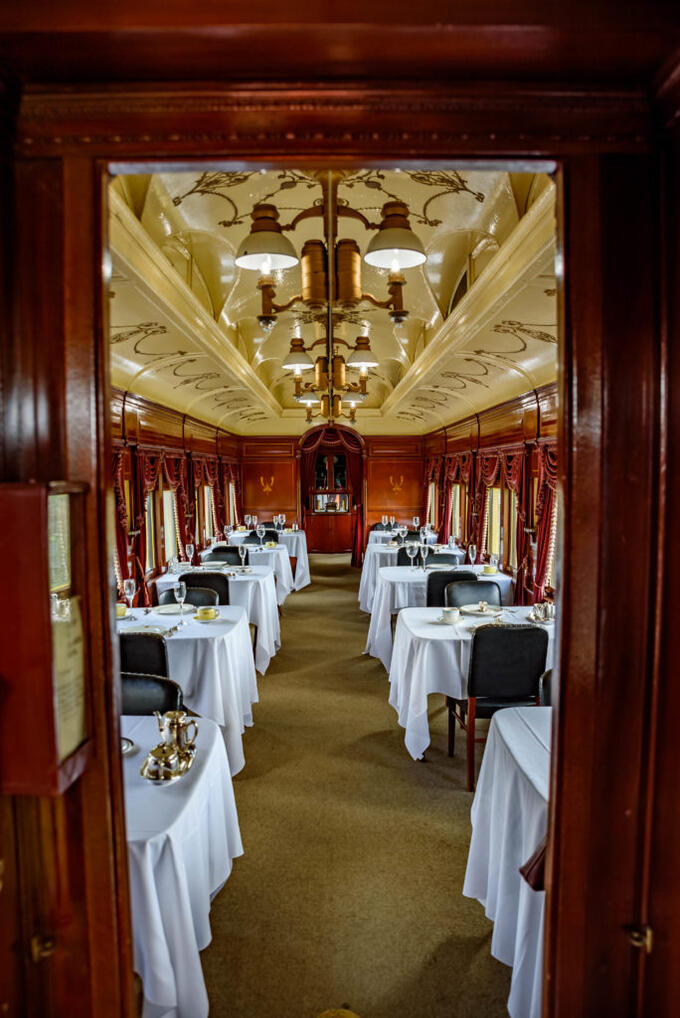 The dental car was built in 1913 as a sleeping car. It was used in the 1930s as part of a government program sending dentists, fresh out of dental school, to provide dental care for children in remote northern Ontario. Adults could also use this service for a small fee.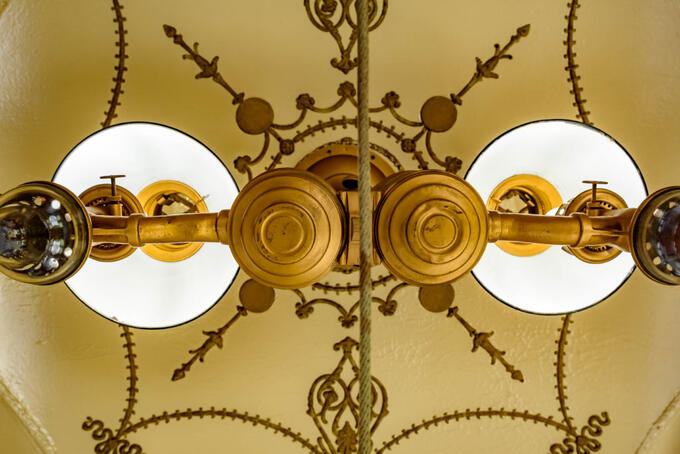 Fun Fact: The dentist and nurse in the dental car would travel for 10 months of the year before returning home. There are stories of dentists and nurses who ended up marrying after spending so much time together.
PICNIC in the Park
In Smiths Falls you can pick up a picnic box from a local restaurant and take to a park (or home) to enjoy a nice old fashioned (and socially distanced) picnic. We chose a box from Bowie's that featured a charcuterie plate for two, two panini sandwiches, apple and brie Calabrese, two gourmet doughnuts and two craft sodas. We were stuffed!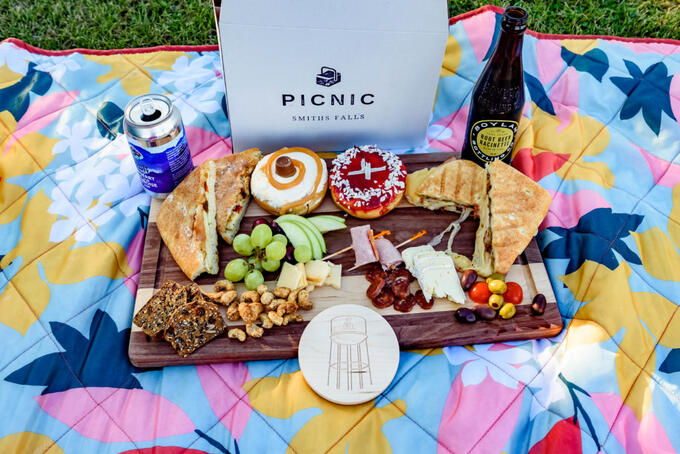 Smiths Falls boasts some beautiful parkland with views of the Rideau Canal. We sat across from the Bascule Bridge, a decommissioned lift bridge that used to be for trains coming from Ottawa on the way to Kingston. The line used stop at the station that is now the Railway Museum of Eastern Ontario.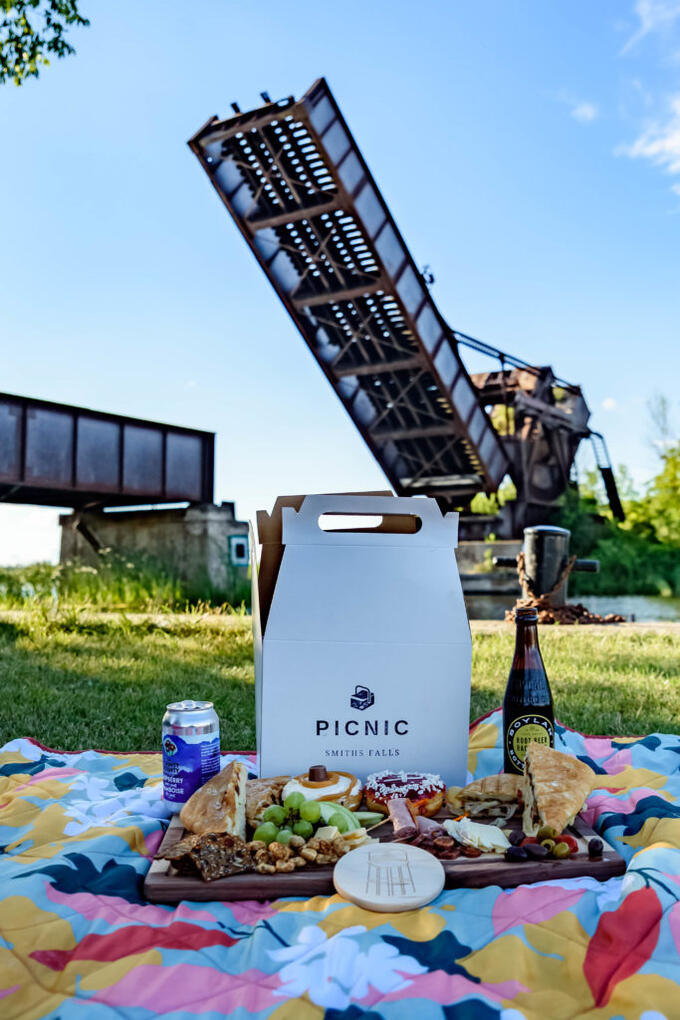 What to Bring:
A picnic blanket and/or chairs (there are also picnic tables available in Centennial Park and Lower Reach Park. Bring a fishing rod if you like to fish.
Paddle the Rideau Canal
After settling in at the museum and having a picnic in the park, we worked off our dinner with a canoe ride in the swale above the bridge, with Smiths Falls Pedal and Paddle. We met Will Dales, the owner, on the other side of the canal, picked up paddles and life jackets and were on our way! It was a beautiful and peaceful time, gliding through the water.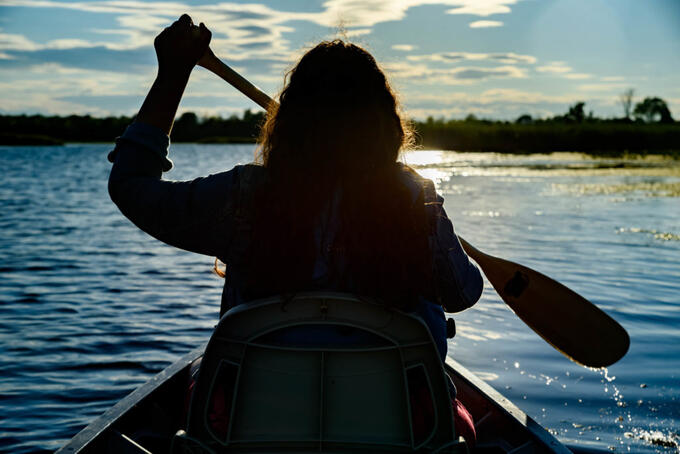 We were able to watch birds diving for some dinner, a great blue heron flew over us and turtles poked their heads up between the lily pads. The lilies were in bloom, beautiful yellow and white flowers floating on the surface of the river. We paddled a course around the reeds for an hour before returning to land, it was quite an experience!

What to Bring:
Don't worry about a life jacket and other equipment, Will provides everything you need for a successful paddle. Bring insect repellant.
Shopping on the Mississippi
The next morning after coffee at the museum we were looking for a nice place to have lunch and made the short drive to Carleton Place, where we walked around a bit, taking in the sights and doing a bit of window shopping. There are so many different and interesting stores to be found!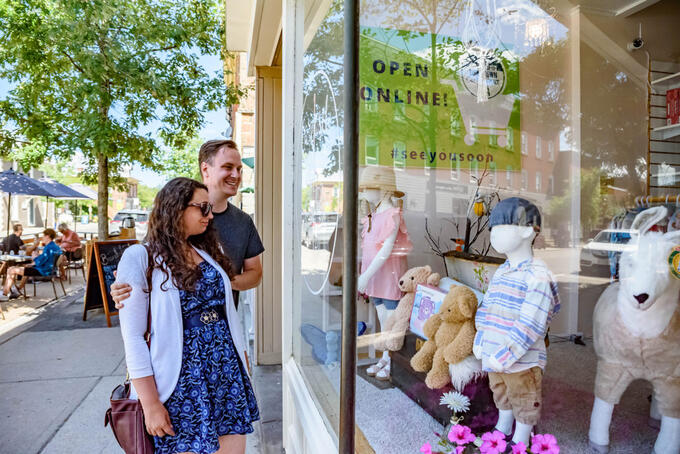 We stopped in at The Queens Crafters and Antiques Market to have a look around. It was a huge place with so many neat and interesting finds, including hand knitted goods, hand crafted jewelry, sculptures and paintings and even a line of beard care products.

What to Bring:
Bring your walking shoes (and wallet)!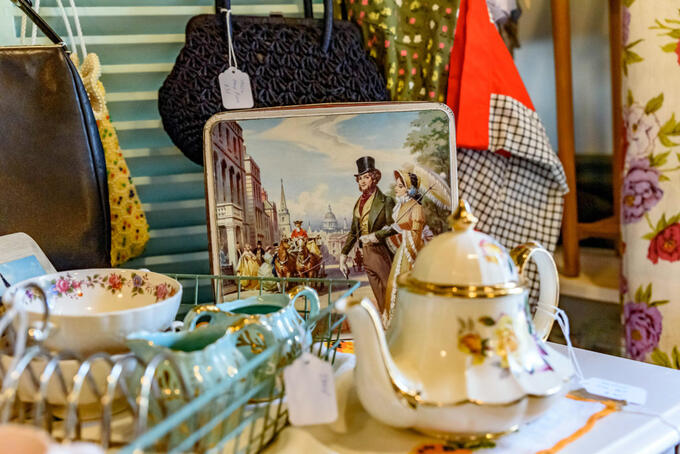 Waterfront Patio – The Boulton House
We then went on to Boulton House for lunch, and we were so glad we decided to try this restaurant. The patio is right beside the Mississippi River, overlooking a little waterfall. There was a nice breeze and with the patio umbrellas it was very comfortable.
We started with their Pesto & Tomato Flatbread, which was absolutely delicious! Chopped tomatoes, cheese and a balsamic glaze on top, it was big enough to feed four people. For our mains we each tried a sandwich, Chicken Parm and Italian. Both were wonderful, the ingredients were all so fresh and tasty and they were served with fries cooked to perfection.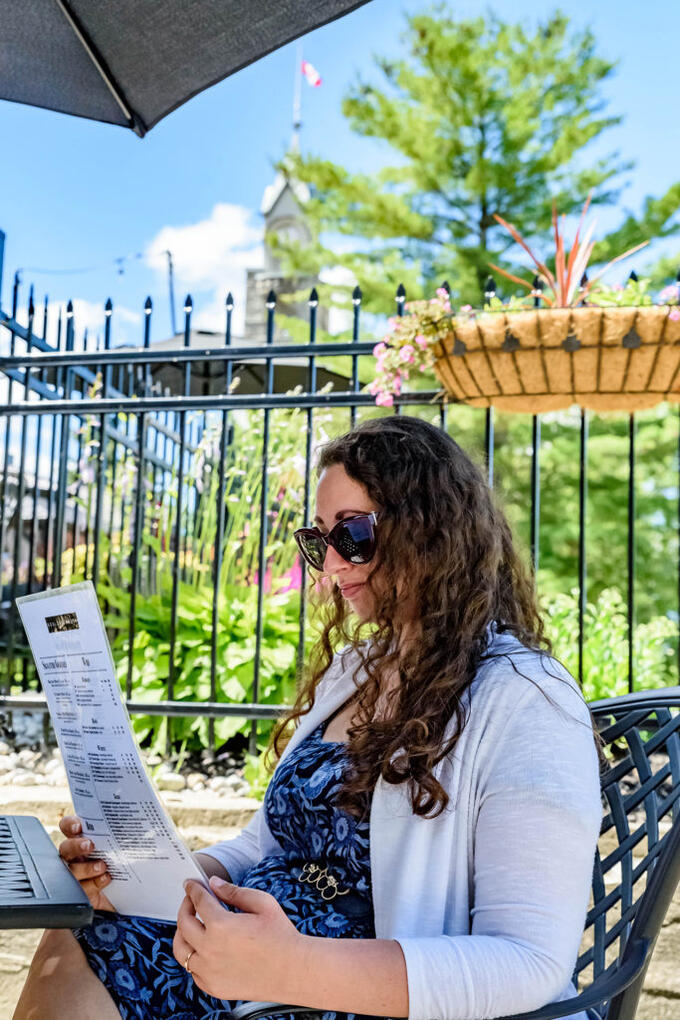 What to Bring:
Bring a camera to capture some shots of the Mississippi River. A sweater would also be handy as the breeze off the water can make it cooler there.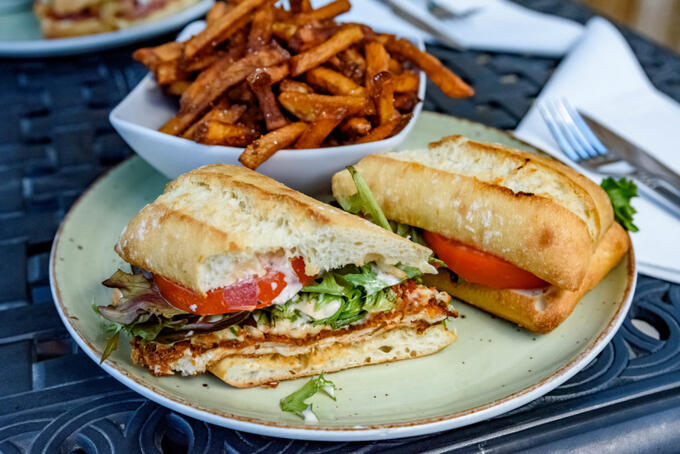 Looking for more staycation experiences? Read these stories next: