Frontenac County
Frontenac County tempts us to sit back, unwind and check into vacation mode, to rediscover a world of countless lakes and a region of unique beauty perched on the edge of the glacial landscape of the Canadian Shield. Go where craggy terrain blends seamlessly with deep, quiet lakes, vast forests, and inviting waterside communities. This is cottage country at its best.
Whatever your adventure — backcountry camping, exploring trails on snowshoes or skis, making tracks by snowmobile or creating family memories in friendly communities or discovering live music in cozy winter retreats - you will find it #InFrontenac.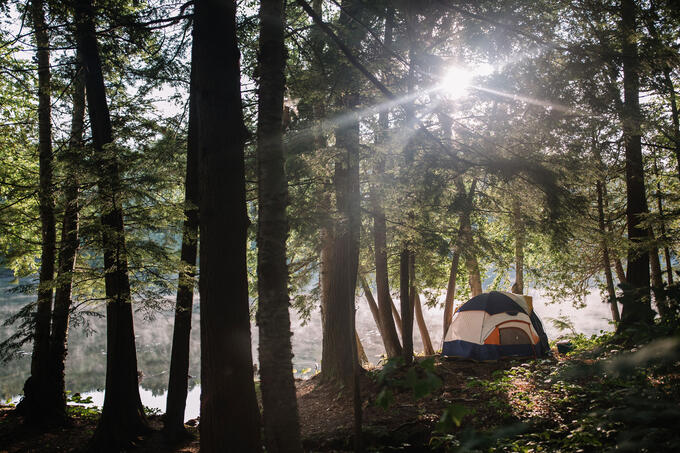 Backcountry Camping, Trails and Outdoor Adventures in North Frontenac
Camp, hike, cycle, and fish at the North Frontenac Parklands.
Read the Full Story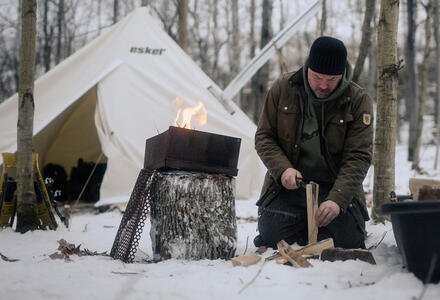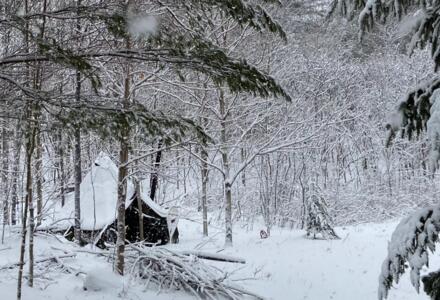 Local Inspiration
Snow Man: Andrew Twigg Meets Winter Head on in Frontenac County
Meet Andrew Twigg, a winter lover like no other.
Read the Full Story

Wander Sustainably
When cycling Frontenac County remember to bring a bicycle pump and wear a helmet.
Purchase local food from one of the community farmers' markets or farms.
Keep night lighting to a minimum in areas with a Night Sky policy.