Disconnect and slow your pace along Highway 509 – a winding road that weaves through the wilderness of Eastern Ontario's "Back 40" – connecting Plevna, Ompah and Snow Road Station. Amongst the thick bush blanketing the rugged landscape of North Frontenac – a township lush in natural beauty – hidden gems await those willing to explore Eastern Ontario's humble backcountry. 
A stop at the Shamrock Bakery in Plevna will delight. Its homey feel and personal service will help fill your soul and belly. Take the time to chat with owner Nuala Gartlan, who serves up homemade sweets and savory items – some with linkages to her Irish heritage – including her scones. Creative flavors are always changing.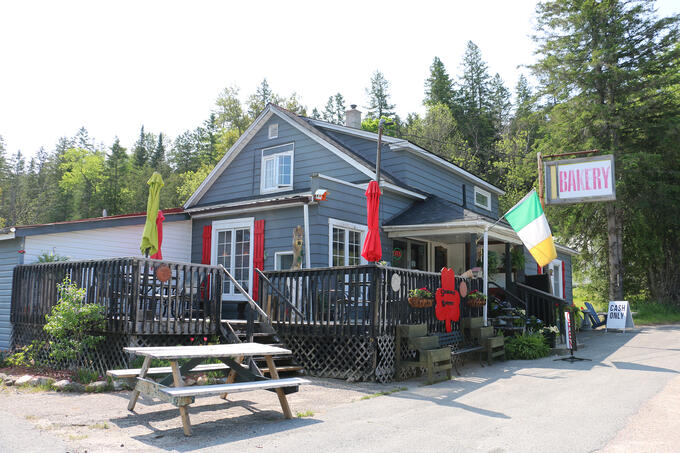 The artfully made breakfast wraps are not to be missed, either. Fluffy potatoes dance with cheese, sausage, egg and vegetables, within a soft wrap, for the perfect breakfast to fuel your body and soul.
A seating area at the back of the cafe layered with carpeting and fairy lights is what bohemian dreams are made of. Enjoy a slow morning indoors on the patio before bounding into the boondocks.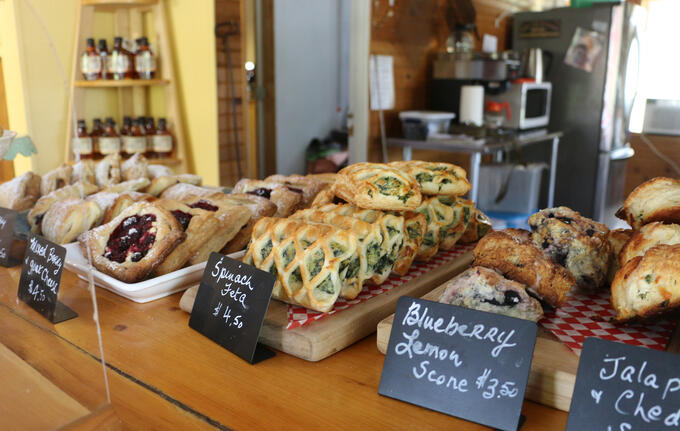 The seasonal nature of business times with the summer cottage season. Though the area is busier in the summer, locals say the region is still much quieter than more popular destinations in the province – making this under-discovered destination a true getaway.

Insider Tip:
This establishment is seasonal – opening typically on the May long weekend and closing in mid-October. Check before you travel. Bring cash.
The North of 7 Restaurant & Market is a one-stop shop to get your fill or gas, supplies and grub, before you embark deeper into the backcountry. The no frills old-school grocery store is attached to a bar and restaurant, where you can find exactly what you need to fill up on lunch and snacks – fuel you'll need as you venture to Palmerston-Canonto Conservation Area.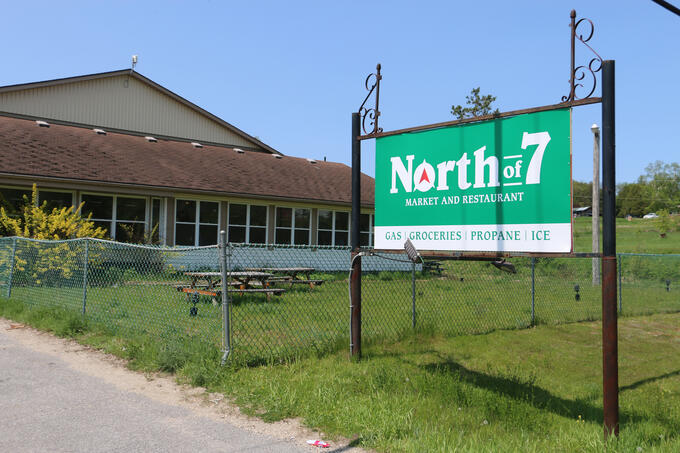 Insider Tip:
Cell phone reception is not great in this area. In some places, you may not be able to make calls or access Google Maps. Bring an old fashioned map for back-up and plan your route in advance.
The Palmerston-Canonto Conservation Area includes seven hiking trails ranging from 300 meters to one kilometer in length. The short hike to the Lakeview Lookout is perfect for travelers toting young children ready to explore.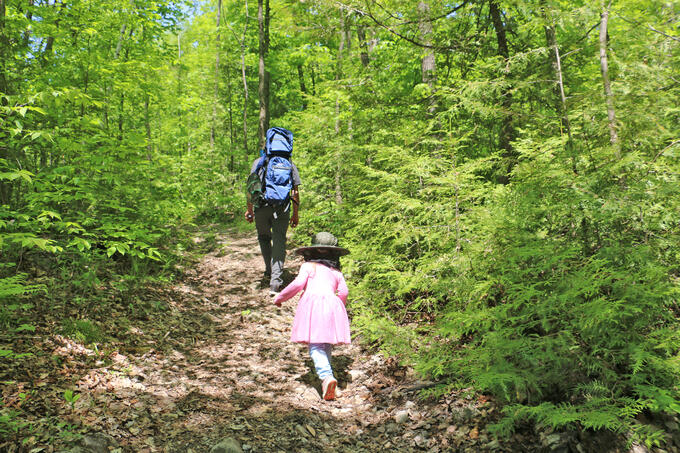 For older kids and adults, take up the challenge of hiking to the Vista Lookout to bathe in the natural beauty of the Canonto Lake and the rolling hills that surround it. After the hike, take a short drive to the nearby beach to cool off in Palmerston Lake at the Palmerston-Canonto Conservation Area Public Beach before continuing on your trek towards Snow Road Station.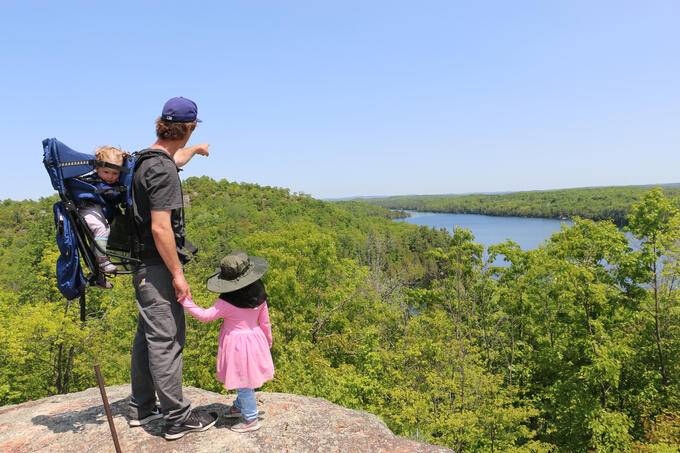 Insider Tip:
Don't forget bug spray – especially if hiking in May and June. True to backcountry form, the mosquitoes and blackflies can be exceptionally bad. Bring your bathing suit in the warmer months for a post-hike swim.
For a fun excursion, don't miss Silent Valley Alpacas. Tucked away off the 509 just 1.5 hours from Ottawa, you'll find the happy South American animals taken care of with love. Owners Hanne and Robert Quigley greet you with a smile.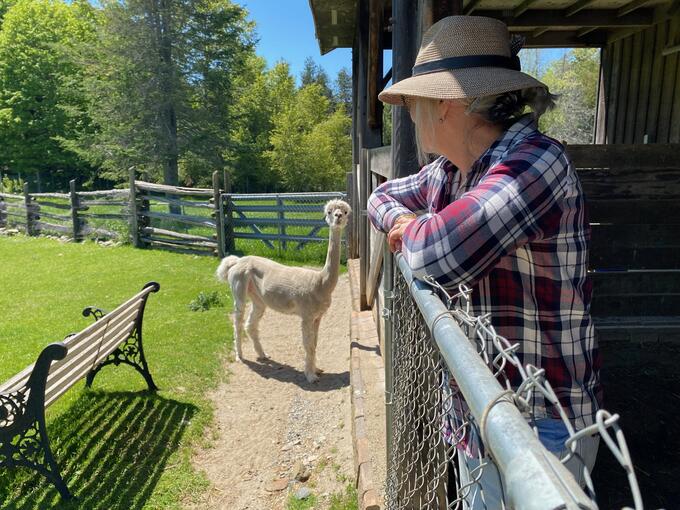 A farm gate store is open for those wishing to purchase various alpaca products. Socks, hats and scarfs – among others items – are on display for purchase.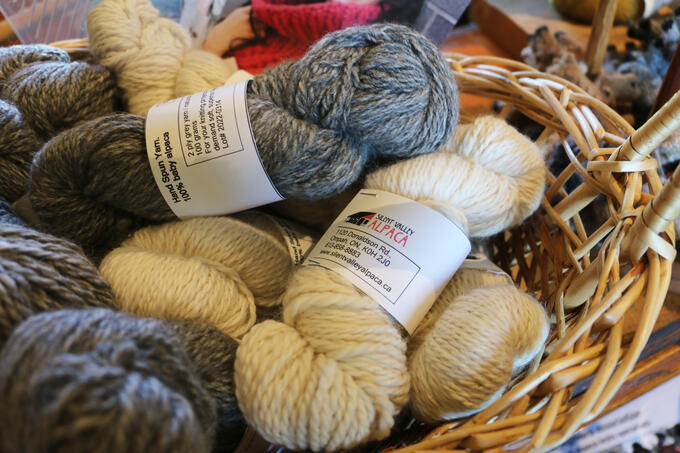 The couple also runs a unique Airbnb on their property. You can stay in their fully equipped, warm, and comfortable three-bedroom Cedar House. An authentic farm experience for the entire family. Activities at the farm include workshops, craft days, barn tours, hiking, snowshoeing and studio tours.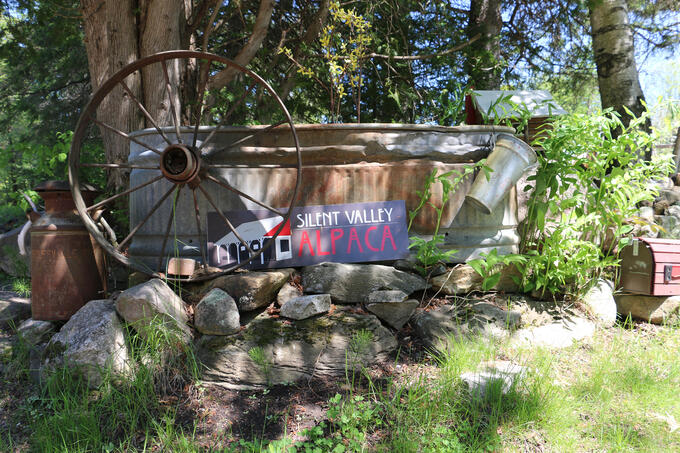 Pro tip:
Call ahead if you plan to make a visit. Walk-ins are welcome, but owners would love  a heads up if possible. Workshops are hosted at the farm. Check beforehand to see if you can time your visit for something educational as well.
After working up an appetite after an Alpaca visit, make your way to Back Forty Artisan Cheese – a small creamery and cheese shop located on a farm in the hamlet of Mississippi Station. Cheesemaker Jeff Fenwick hand crafts high quality artisanal cheeses in an idyllic country setting.

Visitors can see how the cheese is made and enjoy top quality products made using traditional old-world methods. Unique raw cheese varieties are available to taste and purchase.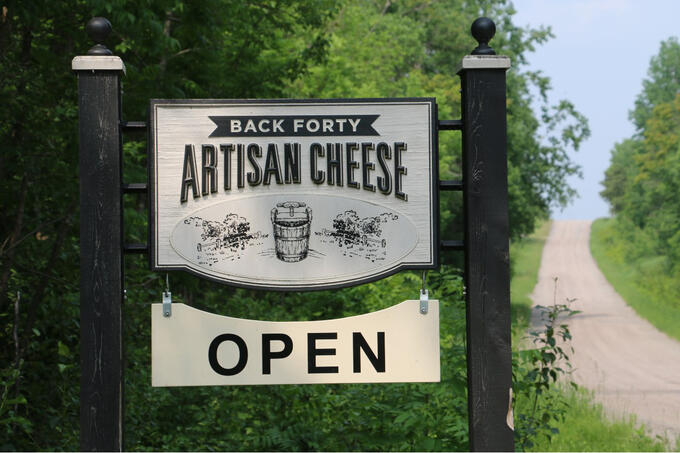 The fromagerie produces six ewe's milk cheeses: Flower Station, Madawaska, Bonnechere, Highland Blue, Ompah, and Pecorino Verona. In 2018, Back Forty started making cheeses with raw water buffalo milk and introduced the new Calabogie Blue Cheese and Little Antoines. The names all pay homage to the local area.
You can buy their cheeses directly at the on-site cheese shop.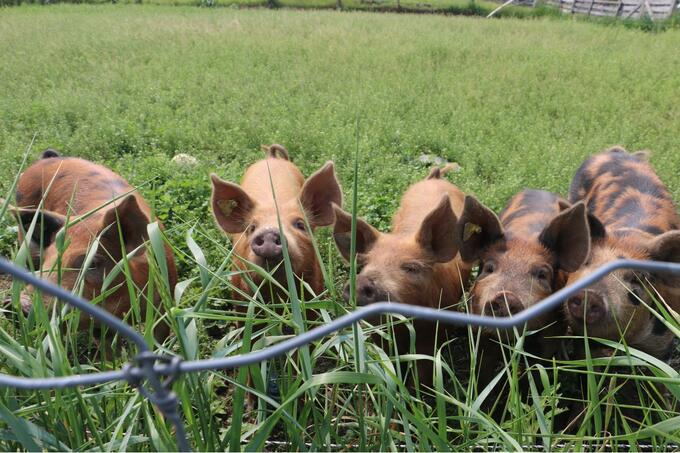 The bistro offers a farm-to-table menu. Wood-oven pizzas made fresh alongside house sourdough. Pasture raised meats and garden salads are all on the menu. Wine, ciders, and local craft beers are available for pairing.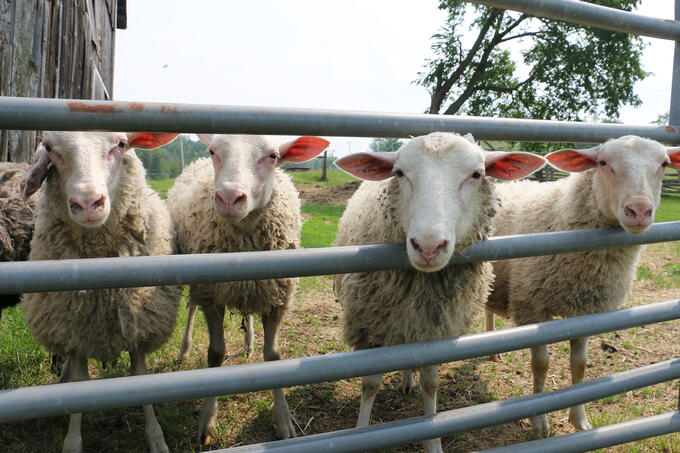 In addition to fine cheese, you'll be able to purchase items such as house made sourdough bread, crackers, fresh sheep milk yogurt, coffee, beverages and many other locally made treats.

The shop and bistro will close for the summer season the last weekend of September and reopen with winter hours and events. Details and dates are expected to be announced this fall.

Insider Tip:
Stay a little longer and enjoy a meal at their licensed Riverside Bistro open seasonally on Fridays and Saturdays and will close on the last weekend in September.