Getting to know a river is almost like embarking on a wet and wild love affair. You forge a connection, learn everything you can, and then strengthen it over time. Sounds like a relationship, doesn't it?
The connection you have with a body of water will have a big impact on the experiences you have with it. Avid paddler, instructor, and guide, Stefi Van Wijk, knows just how to deepen that connection, and get the most out of your experience.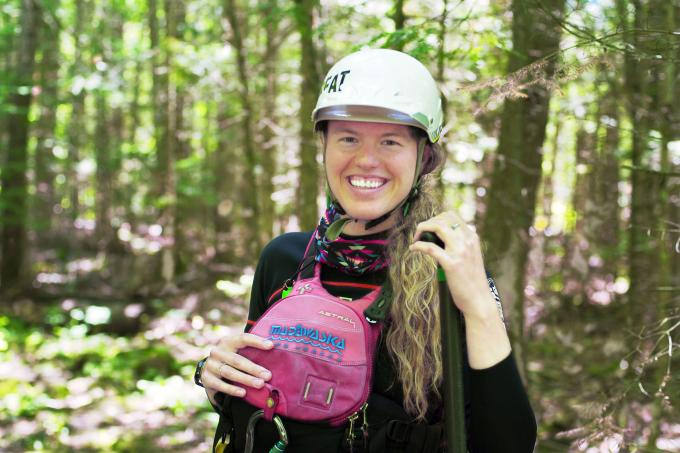 Give it Time
Stefi says that it takes time to really appreciate a waterway, and recommends spending 24 hours or more beside a river, because it can take that long to really connect and get a feel for the water there. Spend some time exploring the river by paddling it, but you can also camp beside it and sleep listening to the sounds the water makes for an even deeper connection. In Stefi's words "you can't learn from the river unless you listen."
Connect with Someone
If COVID has been the big disconnect for people, the river is the ultimate "connector." Stefi says the river is a great way to make connections and get to know people. Go paddling with a friend, or take a paddling course and connect with your classmates on the water. No matter your experience, when someone is with you, the two of you will be sharing an experience that will bond you together.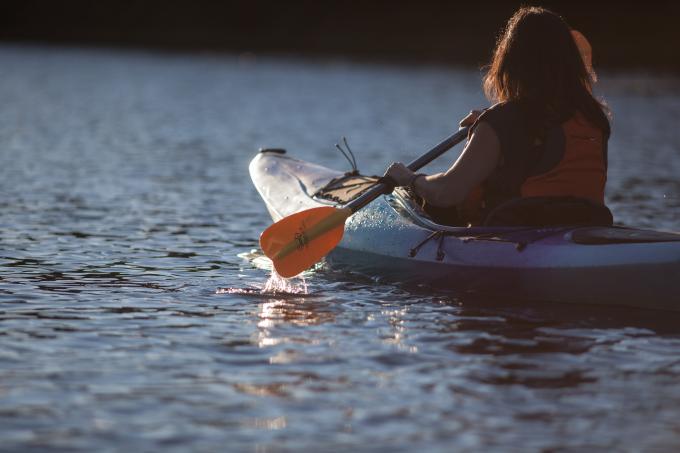 Explore Different Water Crafts
Are you a canoer, a kayaker, or a SUPer? The truth is the craft you use can change your experience on the water. For example, when you're on a SUP you're standing up and get a totally different vantage point than when you're sitting in a canoe or kayak. It doesn't really matter what water craft you are using, as long as you're paddling using the right one, the connection will follow. Stefi's recommendation is no matter what or where you are paddling, wear a lifejacket!
Respect the River
It goes without saying that a connection goes both ways, and it's important to respect the river as much as you benefit from it. Don't pollute the beautiful bodies of water that bring us so much pleasure all year long. Make sure you carry out your litter, don't disturb wildlife any more than necessary, and be respectful. As Stefi says, she nurtures the river and in return it nurtures her right back. That's a pretty fair quid pro quo!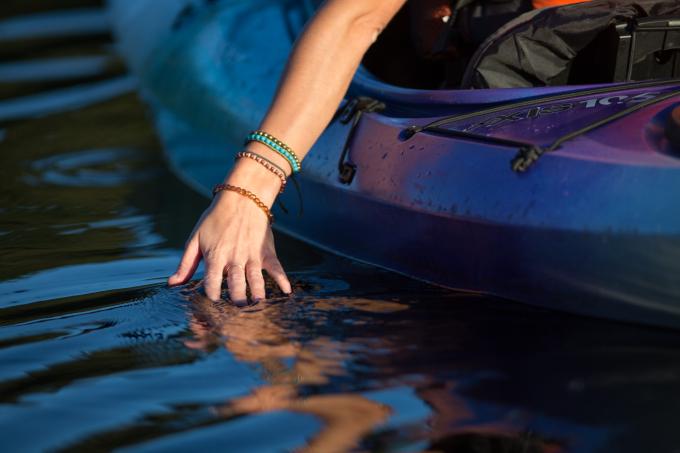 Go Explore (but safely)
Stefi recommends spending as much time exploring as you can, but does note that for novice paddlers it's best to explore a river that's been previously logged, so you know in advance what you're getting into. She also says if you don't know how to read a river, don't run a river; go on a lake instead until you build some experience understanding the way a river flows. And wear a lifejacket! (did we say that already?).
Click here to watch and learn more about connecting with the water in Ontario's Highlands.