It doesn't matter if you're a beach lover, lake swimmer, or paddle enthusiast, there is no doubt that getting out on the water will be a priority this year for many! Thankfully we're in a province with an abundance of lakes and rivers – so featuring picturesque waters or family friendly beaches.
It's worth the reminder that our individual outdoor recreation also has an impact on nature. Our actions and habits have consequences, but don't worry, it is possible to have it all - your best summer and a positive impact on the environment, too.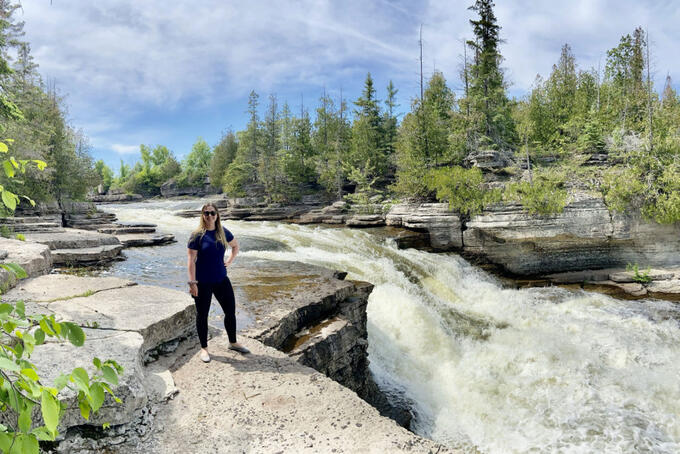 What Does It Mean to Be a Responsible Tourist?
Responsible recreation is an overarching term that encompasses safety and environmental impact. It means being a good land steward, and being respectful of yourself, others, and nature.
It can be as simple as protecting the waterway by switching out sunscreen lotion for long sleeve UVA/UVB protective clothing and hats to keep out carbon-based UV filters and nano-particulate UV filters (using zinc and titanium) which can negatively impact algae and fish in our lakes and rivers over time.
Another example is applicable for pet owners, who can make sure they double check that beaches allow for pets or if they have a pet designation beach area. (Don't forget to opt out of river swims after heavy rainfall due to possible pollution and bacteria levels. A useful tool is the Swim Guide App or you can check water safety levels usually by municipality/township.)
You can be responsible of nature by remembering to always practice the 7 Principals by Leave No Trace Center for Outdoor Ethics.
Be Inspired
You can find inspiration with the incredible eco-conscious organizations and businesses in our region that positively contribute our community's health and/or environmental impact based on water.
Artizen Kombucha in Perth uses only premium organic ingredients and spring water in their brewing process. There are refill stations in select stores and they also have a return program to reuse their glass kombucha bottles.
Court Outdoors is based out of Renfrew County and focuses on "nurturing personal empowerment and connection to nature through paddle-based experiences". Court Outdoors' owner, Courtney Sinclair, is a Paddle Canada certified SUP instructor.
Feeling inspired? You can can positively contribute to our waterways, too. Consider donating to Ontario Conservation to help them with their mandate to "to undertake watershed-based programs to protect people and property from flooding, and other natural hazards, and to conserve natural resources for economic, social and environmental benefits".
Be Safe on the Water
It not just businesses and organizations making a difference however – you can too! It is amazing to see the increase in interest in the outdoors, to minimize the risk of mishaps and impact on the environment embrace the concept of 'responsible recreation'.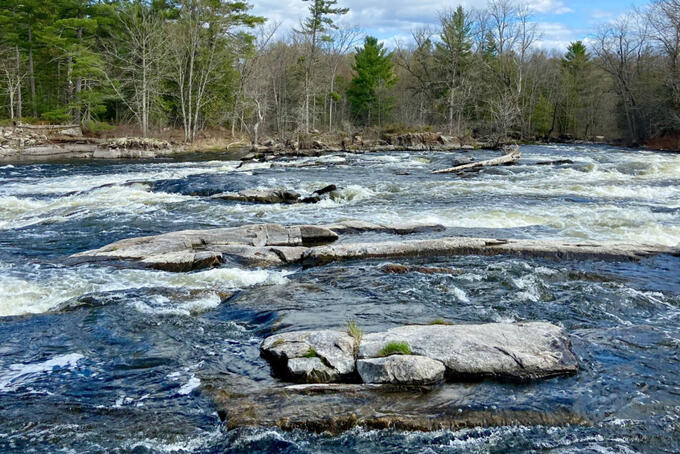 Safety Tips:
Wear a personal flotation device (PFD) or have one on board along with a 15-metre buoyant throw rope
Carry a sound signaling device like a 'pealess' whistle. My favourite is Storm Whistles that you can purchase online (also my recommendation for hiking as well). It is extremely loud, weather proof, and should be used in emergencies only.
Paddle in pairs, if you're out solo stay closer to shore.
Always check the weather conditions prior to heading out.
As we all know, alcohol and cannabis are not good companions for water activities.
Let someone know where you are going and what time you plan on being back.
New to paddling? Check out PaddleSmart or SmartBoating, they'll give you all the information needed to increase your knowledge, skills and abilities on the water. Paddle Canada offers SUP, kayak, and canoe courses, which are recommended. Another fantastic resource for water activities and outdoor recreation in general, is Adventure Smart.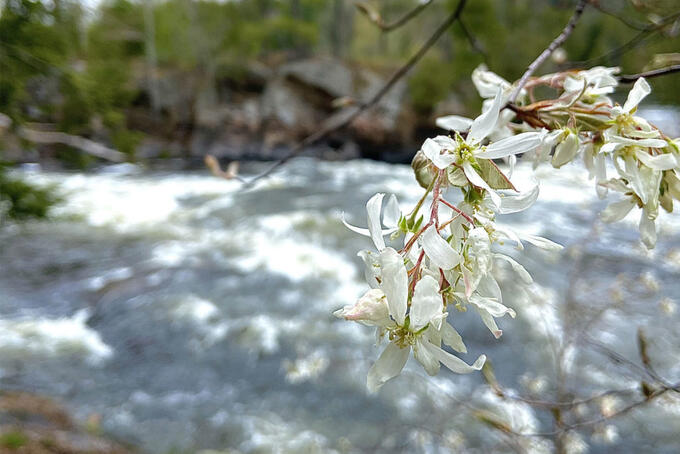 At home we can go plastic free, reduce water consumption, use cold water for washings, and reduce toilet flushing.
And perhaps my favourite and most fun way to contribute while paddling in new locations is you embrace our inner citizen scientist and collect water samples for Water Rangers.
Get Out on the Water (Responsibly)
If you're ready to head out to be responsible on the water, here are some spots in Ontario's Highlands that will help you make the most of your summer.
Haliburton Highlands: Gull River (floating river + SUP/Kayak/Canoe)
Hastings County: The Gut Conservation Area (waterfalls), Egan Chutes (hike + waterfalls),
Frontenac County: Palmerston Lake (hike + lake beach) and Crotch Lake (hike + SUP/Kayak/Canoe)
Lanark County: Blakeney Rapids (rapids + swim spots), Mill Pond Conservation Area (hike + SUP/Kayak/Canoe), Mississippi Lake (SUP/Kayak/Canoe)
Lennox & Addington: Camden Lake (Wildlife + SUP/Kayak/Canoe), Deerock Lake (SUP/Kayak/Canoe)
Ottawa Valley: Fourth Chute Falls (waterfalls + Bonnechere Caves), Lake Doré (lake beach) and Gorman Lake (lake beach)