Known for its pristine wilderness, incredible views and rugged natural spaces, the majestic beauty of Lennox & Addington speaks to the wanderer inside us all. From the craggy peak of Mazinaw Rock at Bon Echo Provincial Park to the starry skies overhead, there is wonder waiting to be discovered here, a vivid reminder of how our Earth was shaped millions of years ago, and of our place in it.
Immerse yourself in unspoiled Lennox & Addington and be rooted in the both the past and present with one unblemished adventure. Now more than ever we are craving the space and freedom found here.
To Our Majestic Giants
Bon Echo Provincial Park is one of those wild places that reminds us how amazing our planet is, and the tremendous forces that shaped it eons past. Breathe deeply and gaze in awe and wonder at the majestic giant of Mazinaw Rock, towering 100 metres out of the water and 245 metres below. Watch the past come to life as you explore the largest collection of visible Indigenous pictographs in Canada, or have your breath taken away by views that have inspired the works of many artists, including the Group of Seven.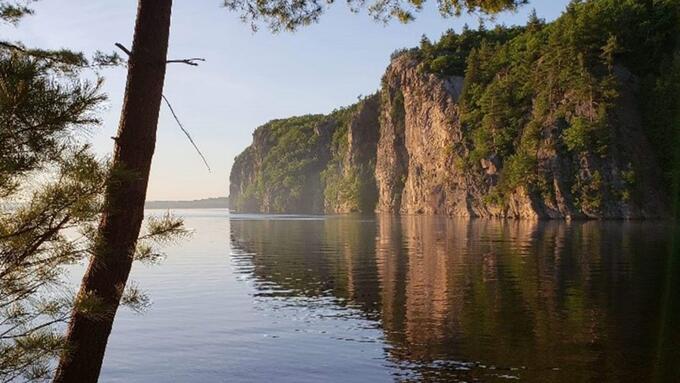 Discover Our Landscape: Visit Bon Echo Provincial Park and discover the story behind the name, which translates to "good echo." Listen to the unmistakable sound that reverberates off Mazinaw Rock during thunderstorms and fireworks displays. Get outfitted for your journey at Bon Echo Outfitters and maximize the adventure to be found here. You can also rent canoes and kayaks right at the park. If you need something delicious for the barbecue, Milligan Meats is a short drive or bike ride from the park.
To Our Wide Open Skies
It's not your imagination - the heavens really do feel closer and brighter in Lennox & Addington. After dark, the beauty and stillness here invites you to tip your head back and drink in the sight of millions of stars, galaxies and more hovering above you. Sometimes we need to spy the brilliance of the universe to feel small and think big.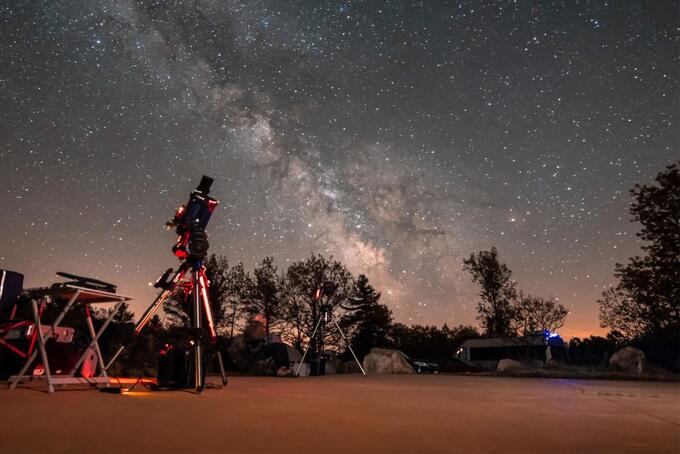 Discover Our Skies: You'll find some of the darkest skies in Ontario right here in Lennox & Addington. Plan to visit the Dark Sky Viewing Area and sit or lay back and drink in the starry skies.
To Our Forests
Step into a different world in a Lennox & Addington forest. Lush and rich, this is a world with different rules, and where the call of adventure is loud and clear and inspiring. Hike or cycle the wooded trails and surprise yourself with the discoveries around every curve.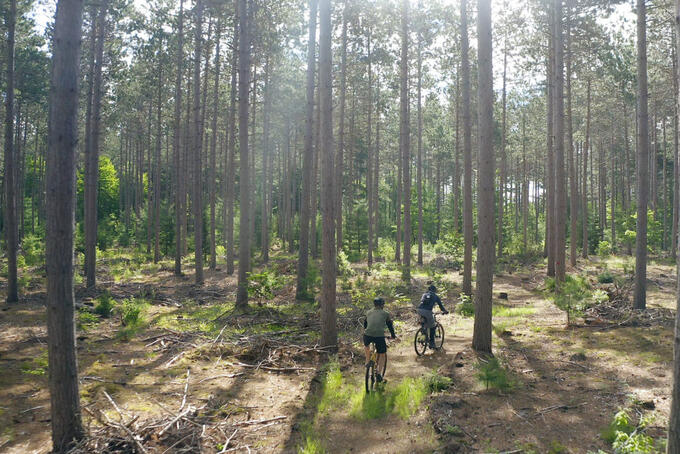 Discover Our Forests: Hike or cycle the Lennox & Addington County Trails and explore 127 acres of Canadian Shield landscape. Mountain biking is a prime activity here, and you'll love feeling dwarfed by towering pines as you push yourself up and down the natural terrain here. Fuel your journey with a no-fuss meal from Addison's Restaurant in nearby Kaladar.
With love,
From the Wanderer inside all of us XO XO