Local's Take is a series highlighting the staycation experiences available close to home this summer. The experiences featured in this series were hand curated to highlight fun insider spots in our region. Use these stories as your launchpad to create your own staycation in Ontario's Highlands.
Local: Ardith Racey
From: Hastings County
Travelling: Hastings County
If recent times have kindled our longing for destinations that are unique, you don't have to travel vast distances to be transported to spaces that are out-of-the ordinary.
 Kings Mill Cider, located just north of Stirling, ON, make excellent ciders, and they now have seven yurts scattered throughout their scenic apple orchards. Each yurt has a unique décor that can best be described as simple, yet elegant. It's part glamping, part Bed & Breakfast, part rustic, and it's a wonderfully novel experience that is sure to become a memory.
The Yurt 
My husband and I spent a night in the Kathmandu yurt surrounded by Northern Spies. This, in itself, was pure adventure (in part, because we've been hunkered down in our own house for months).
We also sampled delicious craft ciders and wood fired pizzas on the screened in patio which overlooks gorgeous vegetable gardens; later, we built a fire in one of the 'pigs', and in the morning enjoyed a breakfast of warm croissants and excellent coffee. The sound of the wind billowing the canvas every so often through the night was oh-so relaxing. To describe this as anything but perfection would be understatement.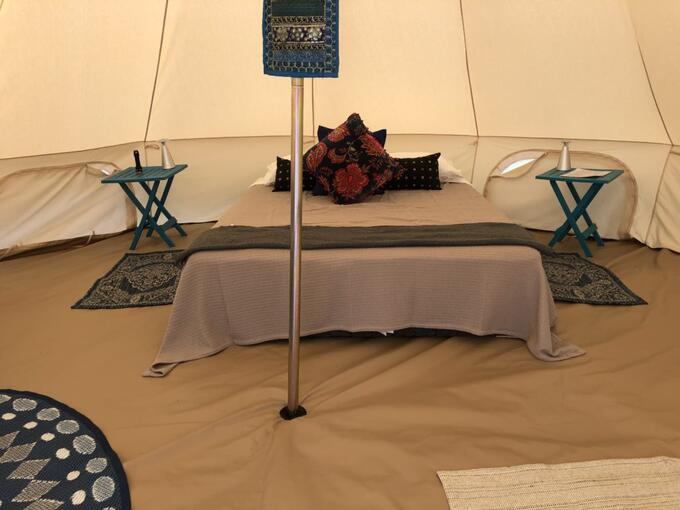 Inside the yurts, there is a lightness – an airiness - that is difficult to describe. They're spacious, yet surprisingly cozy, and each has been uniquely decorated by Margaret who is enthusiastic about her use of carefully curated, unconventional items that she has collected over the years during the couple's world-wide travels.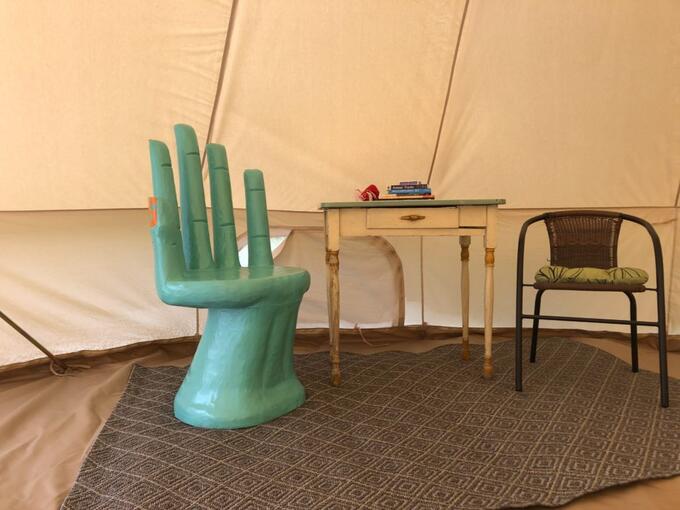 The Cider
Kings Mill Cider owner, Kees Morsink's enthusiasm for the cider making process is also impressive. He says that he "plays with different things" such as rhubarb, mint, loveage and even prickly ash root which are grown on the property, as well as local berries. Kees and Margaret have planted over 800 trees and look for varieties that are "hard to find" and which produce richer flavours.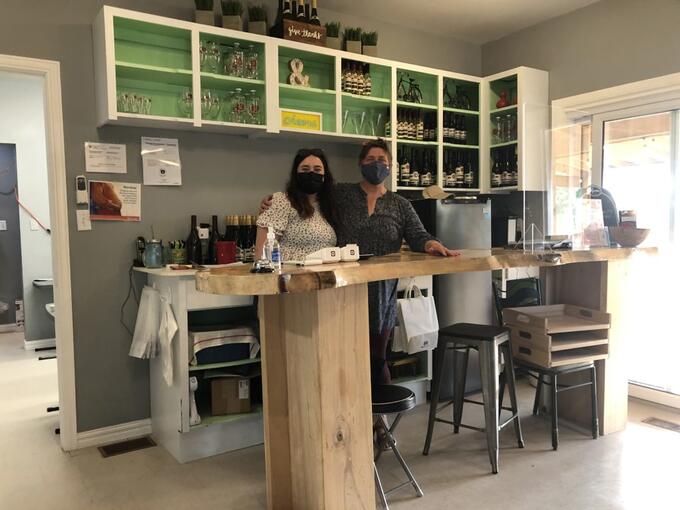 "Every year, apples are different, and you have to play with the blends for acidity," says Kees. "For example, Russets are high in sugar, acids and tannins, which make them the 'champagne of ciders'."
Since cider is made from 100% Ontario products, they use local produce which, in turn, supports other local enterprises.
Included in our stay was a wood-fired pizza for two, and a flight of ciders. We ate on their patio, only feet away from our yurt.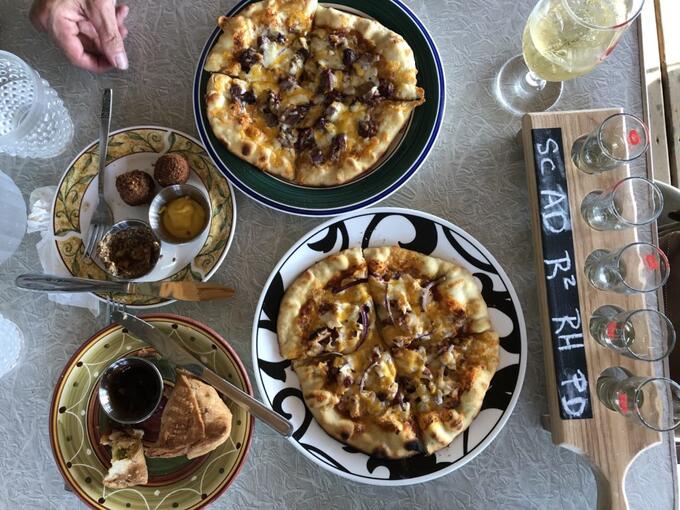 Culinary enthusiasts will love a visit to The Buff Stuff Store, which sells gelatos in numerous flavours, as well as frozen Water Buffalo meat products, cheeses, and 'buff' stuff. The farm also offers tours of the farm but call ahead given COVID protocols.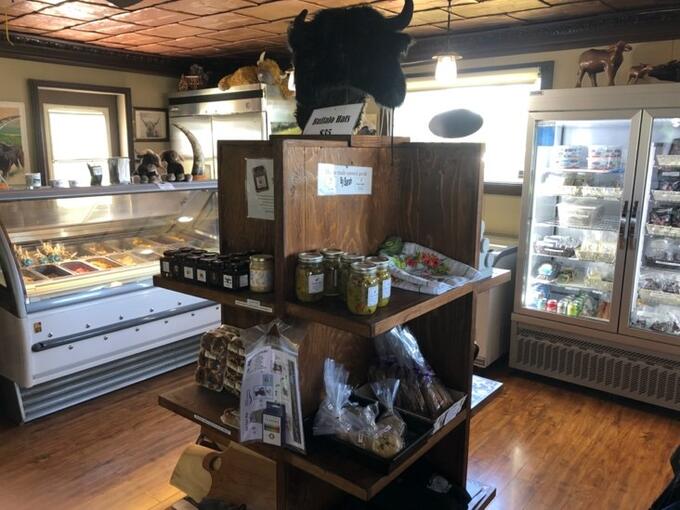 Shopping in Stirling
For those who love to shop, the village of Stirling has lots of quaint shops. Rustic Routes and  The Vintage Junction have all kinds of collectibles and unusual items. The candy afficionado will love the vintage candy at the Stirling General Mercantile
Outdoor Theatre
Stirling Festival Theatre is moving outdoors this summer. To date, the plans include partnerships with local businesses to bring theatre everywhere. There's a musical called Drive-In! The Drive-In Musical planned for July 15th to August 1st where you can pull your car near the stage and enjoy and outdoor musical experience. Check their website for more information about upcoming performances.
Looking for more staycation experiences? Read these stories next: