Black Tartan Kitchen owner and chef, Ian Carswell, is a study in contrasts. He's passionate about food but he wasn't raised in a culinary-focused household. He's traveled the world but chose to open his restaurant in a small town in Ontario's Highlands.
On the surface, Ian's journey to the food and restaurant industry is a matter of being at the right place at the right time, but a closer look tells a story of passion, commitment, and a discovery of the joy of feeding others that has fueled a never-ending love affair with food.
"I have always been really intrigued by how you can make people happy through food," said Ian. "Food brings people together – you share a meal but you share an experience as well."
Like all good love affairs, Ian's journey to the restaurant industry (and life in general) wasn't all rainbows and sunshine, it was a constantly evolving and sometimes backtracking route that led him to where he is today: as husband, father, and award-winning chef of one of the most popular restaurants in the region.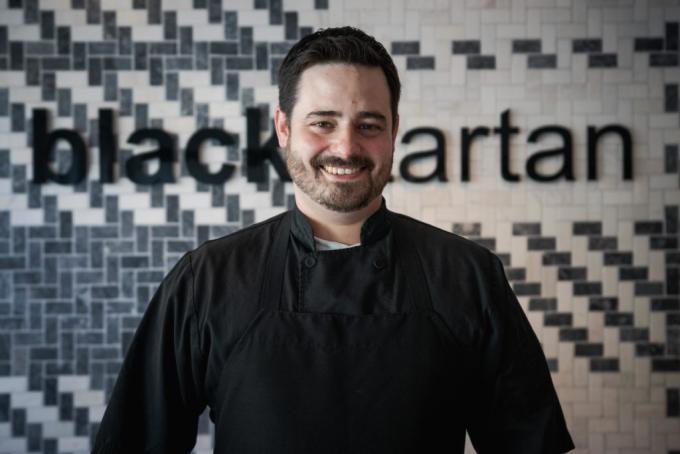 Ian laughs about how people always ask him how he became interested in cooking, expecting stories of learning to cook at his mother's or grandmother's side from an early age, a far cry from reality.
"There were no culinary revelations when I was a kid, both my parents worked full time, and my mom calls herself the 'hot dog queen,'" Ian laughed. "It wasn't until I was in my teens that my dad took an interest in cooking."
Nevertheless, the culinary world called to Ian, who started off working as a cook in North Bay before travelling to Europe with his wife, Tessa in 2009, where he landed a job working at a vineyard in France in the Loire Valley, in a small community of about 500 people.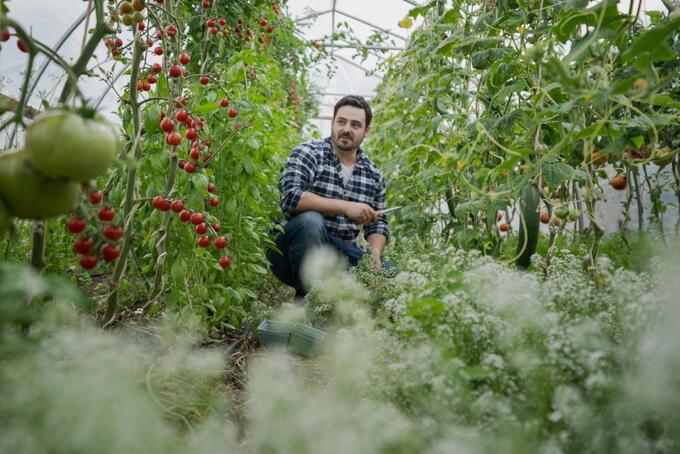 There, his interest in food was cemented by the rich, intense flavours of the French countryside, and the intertwining of local food, culture, and community. At the vineyard, Ian worked alongside the owner and learned the secrets of winemaking through hard work and determination, with none of the romance normally associated with winemaking.
"Picking the grapes is a community event...the community really comes together and then everybody stops and has wine and dinner. The farming community coming together at the end of the day is the best way to relax," Ian remembered.
Ian stayed at the vineyard for a few months before joining Tessa in Helsinki. Determined to find work at a restaurant there, he traipsed the city handing out resumes in one restaurant after another, until one day his hard work paid off.
"I walked into what was at the time the 21st best restaurant in the world, and the chef said 'Somebody quit this morning, so if you like it here, and we like you, you can have the job.' So that was that."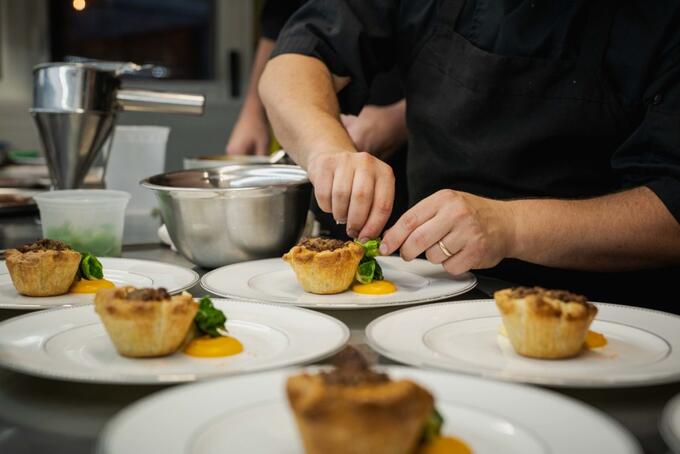 There, Ian learned the ins and outs of fine dining and the exacting nature of a Michelin-starred kitchen, and today Ian is combining the sense of community he learned in France with the precision and creativity from Helsinki into his own restaurant.
Ian describes his Carleton Place restaurant, the Black Tartan Kitchen, as French-based, "casual fine dining." Essentially, Ian's goal is for his customers to feel comfortable in the cozy restaurant space, and to expect good, hearty meals that satisfy. So far he's been bang on for delivery.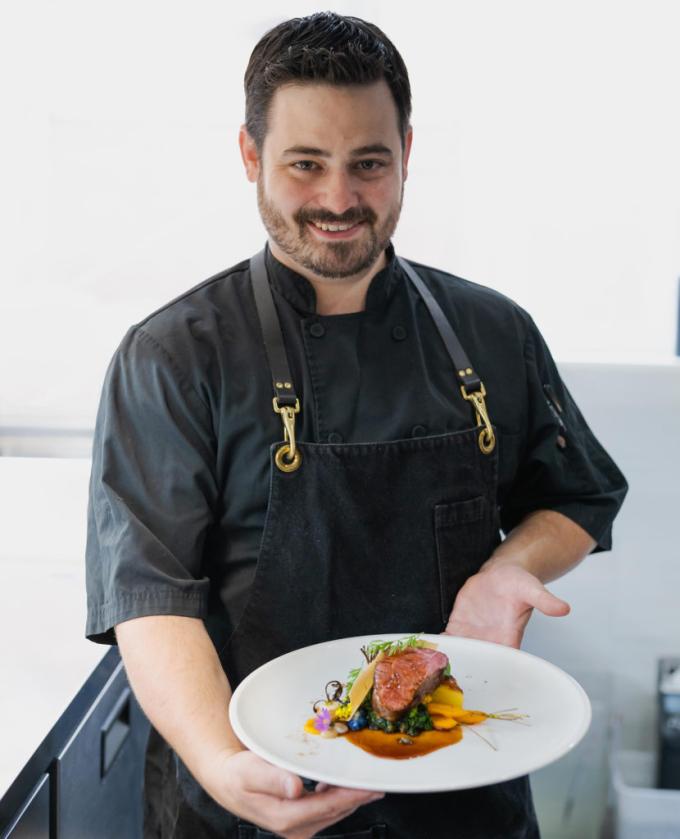 It's no coincidence that Ian landed where he did in Lanark County. The choice to open a restaurant there was one that was based in part on the community, but also on the availability of fresh food in a strong agricultural region. Ian focuses on serving as much local food as he can, focusing on a "farm to table" experience.
He is a big believer in sourcing local and fresh ingredients as close to home as he can get, and making sure he, his family, and the restaurant have a focus on the community.
Towards that end, when the pandemic struck and the restaurant was forced to close, Ian and his family emptied the fridge and cupboards to prepare meals for the food bank. In fact, the whole family got in on the act, including his two young children, five and seven years old, who helped with breadmaking.
Feeding people is something that for Ian is about more than just dishing up something edible, it's about bringing people together, nourishing them and producing something that has meaning. Ian considers it the highest compliment when he's able to recreate someone's memory of a particular food that's meaningful to them.
"Eating is something that cements us in the world, and in our memory," said Carswell. "You may not remember the taste of something, but when you do taste it again, you remember what was going on around it when you ate it in the past…it's that experience that brings people back to that spot in time, and it's amazing."