Food is the great uniter – it brings people together and provides a social context to feed our spirit as well as our bodies. And isn't it true that a gathering of family and friends can only be enhanced by the accompaniment of really good food (and vice versa)?
This fall, we invite you to set off on an edible journey through Ontario's Highlands and meet the makers, the chefs, and the hardworking folks who make the food that brings us so much joy. Bring your appetite, your curiosity and your sense of adventure and walk away richer (and fuller) for the experience.
Day One
Eat and drink your way around 1 Perth and spend the night in a 2 Lanark Highlands maple forest
This will be your first day on your edible journey, so we suggest you pack some stretchy pants and make room for the adventure. Make the decision to try whatever comes your way and be prepared for new flavours and experiences.
Start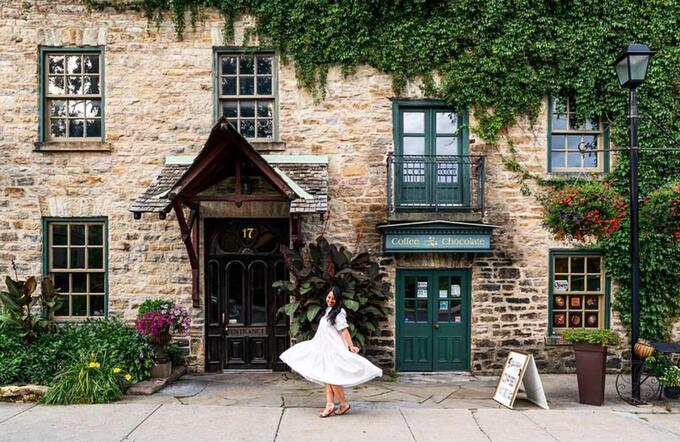 Perth
Did you know that Lanark County is home to more edible experiences per capita than the much larger nearby city of Ottawa, many of which are found right in the heart of Perth. The Sip & Savour Trail is a good place to start for some background on the region and the communities found here.
What to do here
About the area
Perth
Lanark County
From Toronto: 320km • 4 hr
From Ottawa: 85km • 1 hr 10 min
Perth is known as one of Ontario's prettiest towns, and once you visit you won't want to leave. As a town older than Canada itself, it boosts over 100 designated heritage buildings, with boutique shops, specialty stores, and restaurants to suit your tastes. Rent a canoe and explore Perth from water on the beautiful Tay Canal.
Time Spent Here: Plan for an entire day spent in the area – make sure you include a wander through beautiful Stewart Park to work off some of those calories.
35km • 15mins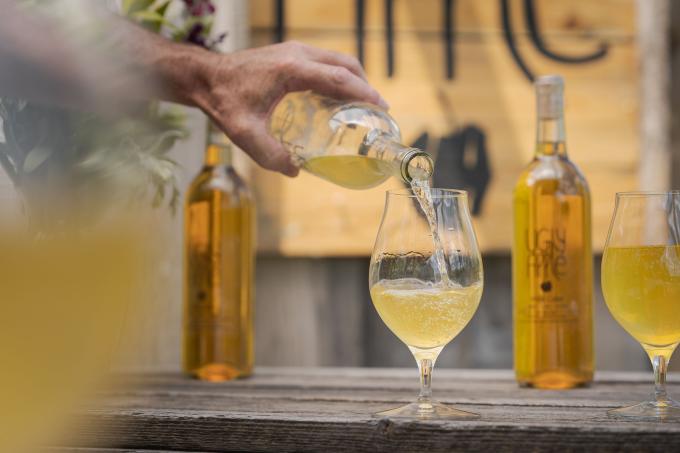 Lanark Highlands
Just a short drive from Perth is Clyde Hall Bed and Breakfast , a luxurious place to spend the night set amongst a working maple forest. Owners Liisa and Robert Salzmann love to entertain their guests with stories of the bed and breakfast's history (ask them about the Lanark fire!).  
What to do here
Check in to Clyde Hall and if there's time take in a round or two at Timber Run Golf Course.
Order ahead and pick up some wild cider from Ugly Apple Cider in Lanark Highlands, only a short drive from Clyde Hall.
Try chocolates from Village Treats in Lanark Village.
Time Spent Here: Plan for a late start the next day so you have time to fully explore the bed and breakfast's grounds and area.
End of Day One
Day Two
Have a leisurely breakfast at your BnB, then enjoy a scenic hike and a beer (or two) in 3 Calabogie
Tour some of the other food and drink experiences in Lanark County before moving on to the Ottawa Valley. Roll the windows down and watch for farmer's stands along the way.
Start
Lanark Highlands
Waken the next morning to a chef-prepared breakfast by master pastry chef at Clyde Hall, Robert Salzmannn, which will no doubt include maple syrup made from sap collected right on the property. Then hit the road to continue your edible adventure.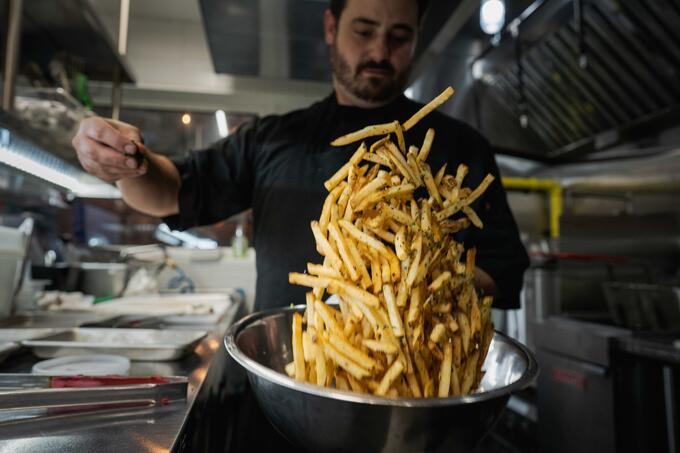 Calabogie
Oh Calabogie, the heart of the Ottawa Valley….there is so much to do here you won't want to leave! Make the trip to Calabogie via Carleton Place and stop for a bite to eat prepared by the award-winning Chef Ian Carswell at the Black Tartan Kitchen , and a Bavarian brew at Braumeister Brewing Co.
What to do here
About the area
Calabogie
Ottawa Valley
From Toronto: 372km • 4 hr 40 min
From Ottawa: 102km • 1 hr 15 min
Referred to as 'the funnest small town in Canada' by CBC's comedy series, Still Standing, Calabogie more than lives up to the name. From indoor activities like restaurant hopping, to outdoor adventure in watersports, backwoods play, and skiing Ontario's vertical drop at Calabogie Peaks, there's plenty of fun to be had at this outdoor paradise.
Time Spent Here: Take your time here and know you will be spending the night right in town so you won't need to rush.
End of Day Two
Day Three
Get ready for a cross-country road trip! We'll be stopping for snacks in the charming towns of 4 Sharbot Lake, 5 Bancroft, 6 Haliburton and 7 Minden
Hopefully you paced yourself on day one and two – remember this is a marathon, not a sprint!
Start
Waken early and go for an early morning walk to build an appetite for the day to come. Before you leave Calabogie, stop at Oh-el-La Café for a hearty breakfast to fuel your trip. Your next stop is only an hour away so no need to rush!
93km • 15mins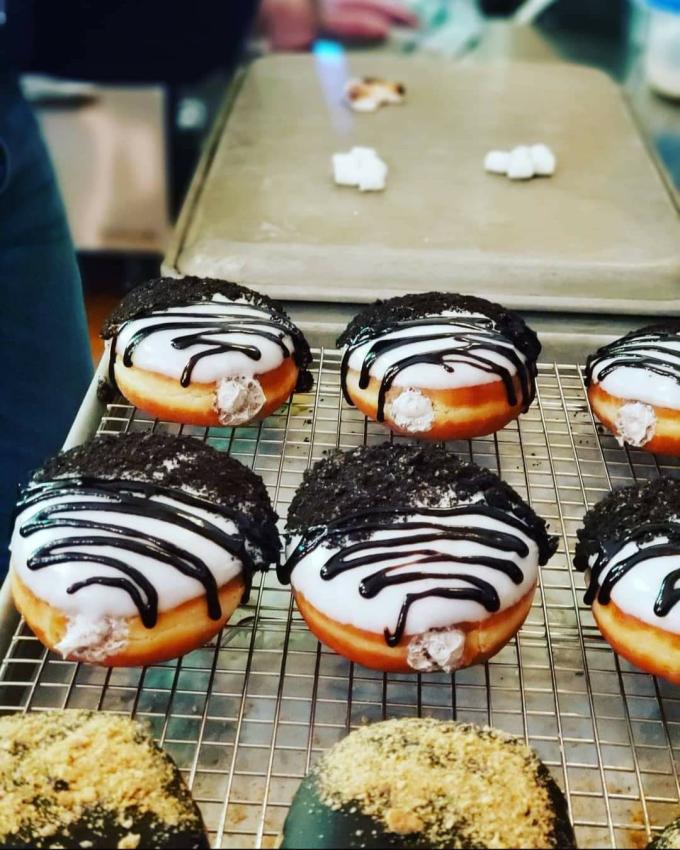 When it comes to cute small towns, Sharbot Lake is one you won't want to miss. Situated at the narrow part of the lake, you can have lake views no matter which way you look here. There's also a strong farm to plate vibe here, found in the local businesses. 
Time Spent Here: Plan for an entire day spent in the area – make sure you include a wander through beautiful Stewart Park to work off some of those calories.
145km • 1hr 45min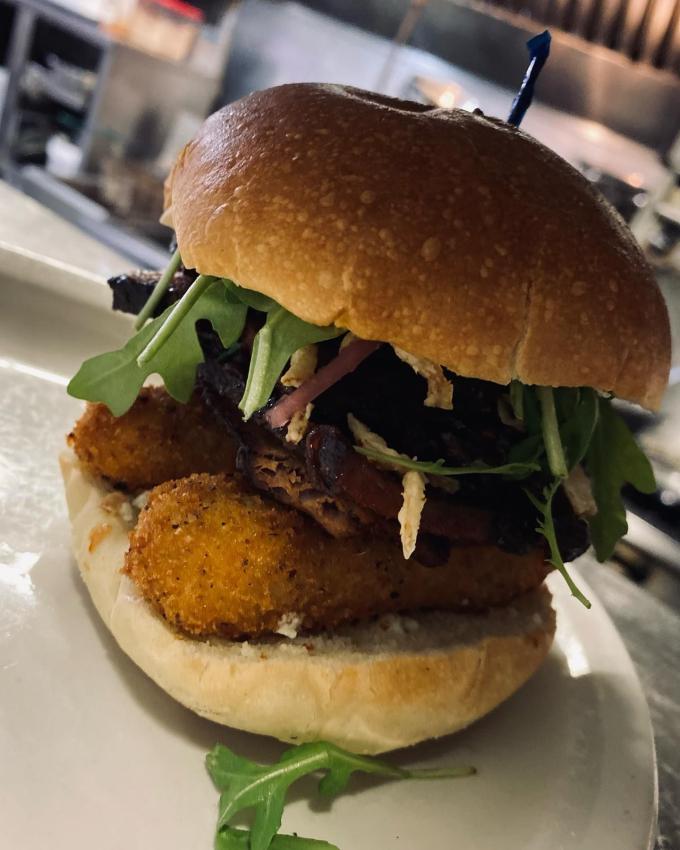 Bancroft
There is plenty of edible fun to be had in Hastings County. Roughly an hour-and-a-half from Calabogie, Bancroft is a great place to stop mid-day for a break and to stretch your legs.
Time Spent Here: Plan for a solid couple of hours to eat and shop in Bancroft and area. Tack on a hike at Bancroft Eagle's Nest Park to loosen your waist band a little bit.
60km • 45 min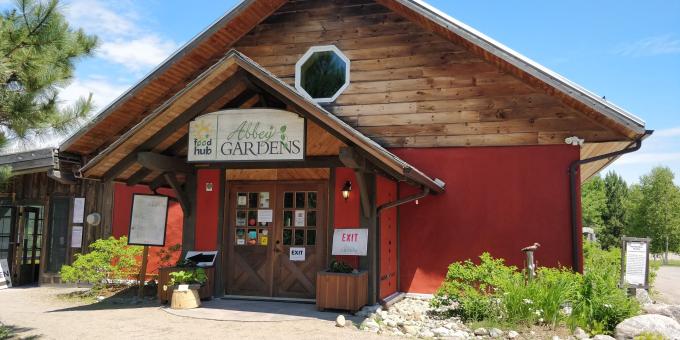 Made the 45-minute drive from Bancroft to Haliburton to end your exploration of the connection to food and drink in Ontario's Highlands. You should be pleasantly full and loaded down with take-home treats to savour in the days to come. 
Time Spent Here: End your day in Haliburton with enough time to make the short drive to Minden to spend the night there.
25km • 22 min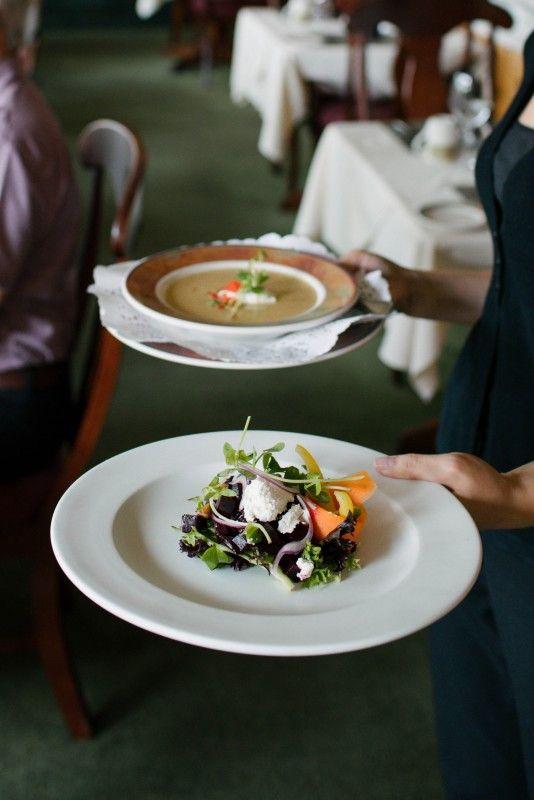 Minden
End your day with an overnight at Heather Lodge in Minden, where you can sleep in a couples only luxury resort, while exploring the vast property on scenic Twelve Mile Lake. 
End your edible journey in Ontario's Highlands and head for home feeling refreshed (and maybe a few pounds heavier).
End of Day Three