In spring, birds return to summer nesting grounds. Animals emerge from their winter homes and bring their highly photogenic young with them. Some fortunate wildlife photographers get to witness it all in real time. 
All across Ontario's Highlands there are opportunities to visit well marked, accessible and often quiet trails; which increase your odds of seeing wildlife. Although these encounters are never guaranteed, the more time you spend outside the greater the odds.   
When visiting rural parkland and public natural outdoor spaces, please keep a safe distance from wildlife and don't interact with animals (even babies). 
Location: Haliburton
Abbey Gardens offers around five kilometers of well-marked trails made up of varying terrain across 140 acres. The trails begin at their  planted veggie/pollinator gardens, then winds  around ponds, through mature forests, and grassy knolls. 
Walking at a slow pace and keeping noise to a minimum will give an added advantage while out on the trails. You can spot small mammals like foxes or porcupines and if you look up an attractive variety of birds. The birds around the gardens are used to the staff working around them and are especially tolerant.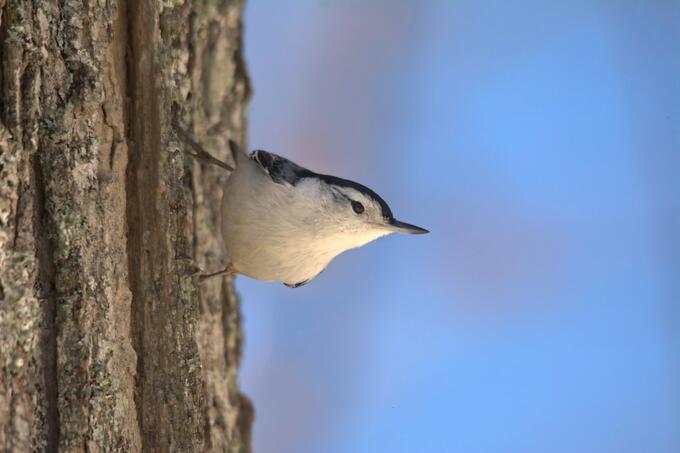 Insider Tips:
Once you've seen a bird you'd like to photograph, stay patient and still. It will likely return to the area if it isn't threatened. 
Refuel with a coffee and snack at the Food Hub on the way in or out 
Bring good hiking boots or shoes for occasionally muddy spring conditions. 
Location: Greater Madawaska
The Griffith Uplands Trail is a challenging eight-and-a-half kilometer hike that takes you to five picturesque viewpoints. This trail has some inclines and elevation so hiking experience is recommended if you're going to tackle this one. It's worth the effort, however, as the incline gives way to wide open spaces and vistas that provide great opportunities for landscape and environmental wildlife photography. 
This area is prime habitat for rabbits, foxes, deer, moose and grouse. Because of its length the trail isn't as busy and the wildlife will be more aware of your presence. But you can get some great shots by taking advantage of the greater distance to compose photos using the larger environment.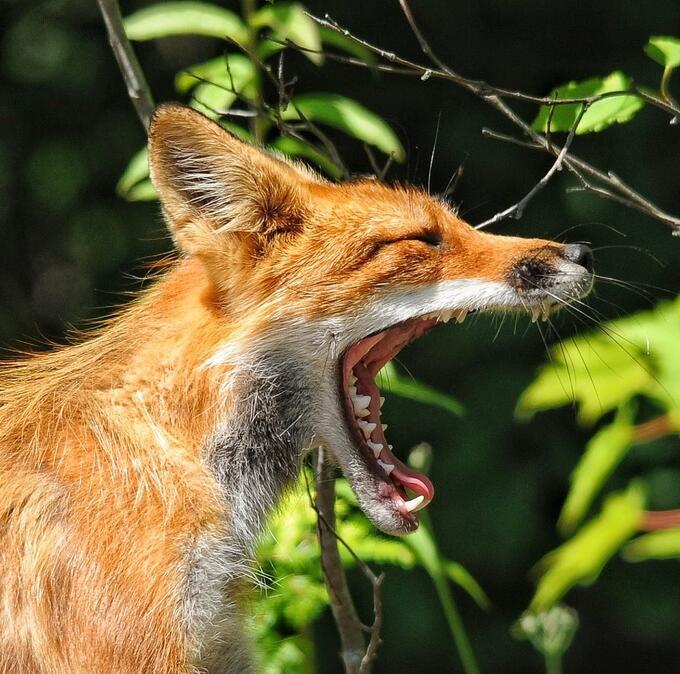 Insider Tips:
Bring plenty of water and snacks as the trail is remote 
Arrive early in the morning to get more wildlife on the move and give yourself enough time to enjoy the views. 
Less is more; try carrying one lens and get creative with your subjects. 
If you're targeting birds, the Almonte Lagoon Trail is the place for you. This trail is less than one kilometer long and has unique aspects that make it appealing for common and rare species alike. The main feature of this trail is the observation tower, which allows for a level platform raised off the ground to set up your tripod. 
The trail and observation tower are maintained by the Mississippi Valley Field Naturalists, a charitable organization committed to increasing the knowledge and awareness of local species and their habitat, and of the importance of conservation. On occasion feeders are stocked for spring migration.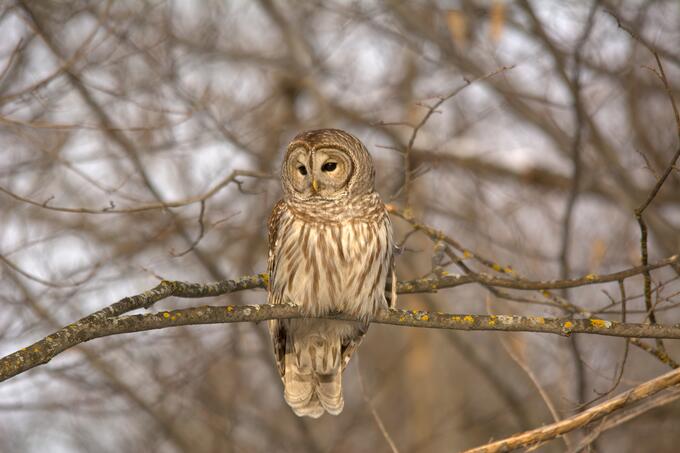 Insider Tips:
Check Ebird or Inaturalist for recent sightings to your desired location. Recording your sightings helps contribute to citizen science programs, which in turn helps researchers with long term data sets. 
Blakeney Rapids is nearby where you can often spot waterfowl in the rapids. 
Grab a coffee from Ottawa Valley Coffee and walk the Riverwalk Trail in Almonte for more chances to spot water-fowl. 
Location: Minden Hills
Snowdon Park is a 460 acre property with several loop trails varying in length from two kilometers to six-and-a-half kilometers. The terrain is flat with great sight lines throughout a mixed wood forest.
 Snowdon also has several bodies of water which attract waterfowl, beavers and other aquatic life. The trailhead offers an observation deck that overlooks a larger body of water. From here frogs, turtles, great blue herons and various songbirds are a common sight. 
The deeper you head into the forest the greater the likelihood you'll encounter white tail deer, barred owls, porcupines and other smaller woodland critters. Due to the swamps and ponds the bugs in the spring can be bothersome. Keeping your feet dry will extend your photography time and make for a more enjoyable walk back to the car.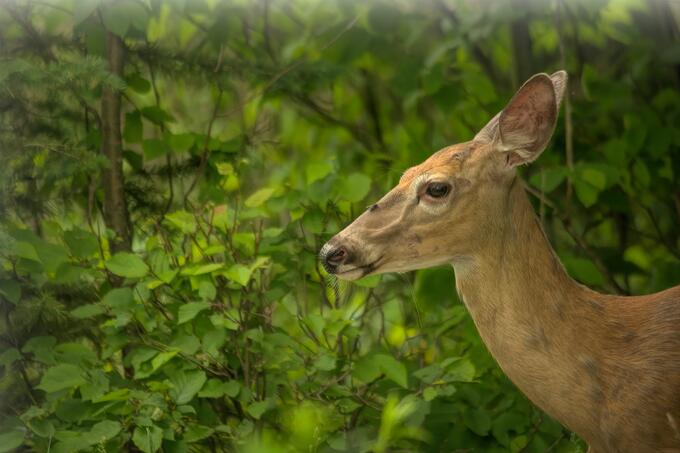 Insider Tips:
After a big hike, head a few kilometers down the road to Wintergreen Maple Products for delicious food and a unique grocery experience. 
Brings lots of bug spray! 
A dry pair of socks and shoes go a long way to extending your day when out on the trails.   
Location: Dacre
The Tooey Lake Picnic Area is situated on Highway 41 between Dacre and Belvenie. Tooeys Lake isn't large but often holds a variety of waterfowl like Loons, Mergansers, Mallards and Common Goldeneye. There are no hiking trails, so you can set up steps from your vehicle with all your supplies at hand. 
The opportunity to photograph waterfowl and have a picnic are few and far between. This is a good place to test out your skillset or try new techniques. The waterfowl are rarely far away and they're accustomed to cars frequenting the rest stop. Tooey Lake is also a good place to test out photography from a kayak or canoe.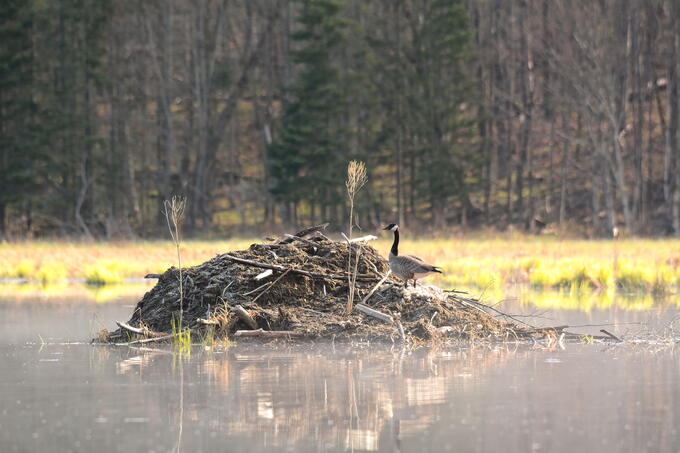 Insider Tips:
Make sure you have gas, as there's not much nearby. 
Bring lots of snacks and enjoy the solitude under the shade of the large trees
Tooey lake is stocked with trout, so cast a line if photography is slow.