Gasps filled our SUV as we pulled down the driveway off Ferguson Lake Road. My two boys, tired from a day at school, and I, ready for the weekend, arrived at our not-so-traditional Air BnB just a stone's throw from the town of Calabogie on a Friday evening.
An illuminated paradise welcomed us. If you want the Disney effect, this is the way to go. You'll be dazzled at the magic night brings to Mohr's Circle.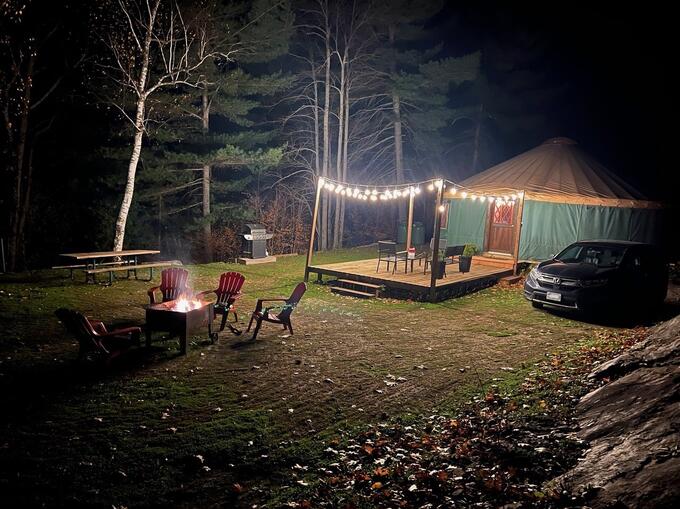 A one-of-a-kind glamping experience, this property is owned by Dave and Kerry-Lynn Mohr, who are passionate about design, carpentry, and landscape architecture.  And it shows.
You'll enter your yurt with a unique code given upon confirmation. Simply punch it in on the door, and you'll quickly noticed this is not your average tent. If you're like me and begrudgingly been on the odd camping trip, waking up on deflated mattresses in a frost-covered canvas, you'd likely cringe when your kiddos ask to go camping.
Mohr's Circle changes all of that. The moment you walk in, you're greeted with a unique, welcoming scent of floral and wood notes. Tasteful lighting adds to the experience. Your eyes immediately scan upwards to the skylight high above you. A bottle of wine adorns the table, with a handwritten note from the owners, welcoming you to their paradise and encouraging you to contact them if needed. There's running water, a shower and a flushable toilet, too!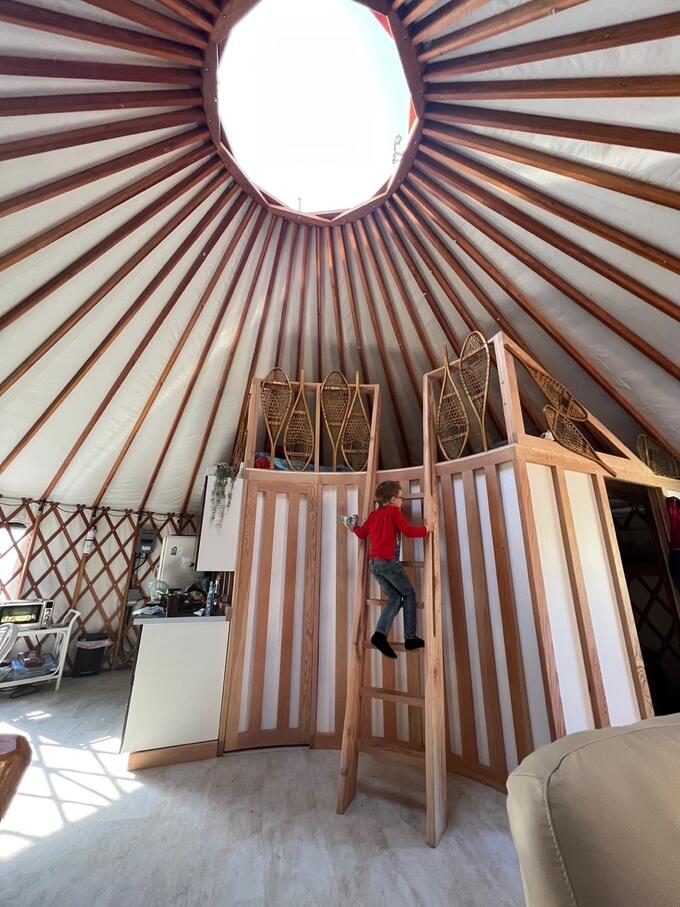 After checking out their beds in the loft upstairs, the boys switched on the 50-inch TV in the living room, browsing through a host of streaming services. The yurt blends hints of yesteryear with modern technology. Equipped with Starlink satellite internet, you'll have more than enough bandwidth to stream the latest series, Facetime with coworkers, and the kiddos can play the latest games – all at the same time. 
The boys loved Leonard, the old-school fridge in the kitchen. We stocked "him" with snacks and refreshments and settled in for the night. The king-sized bed in the primary bedroom was heavenly – plenty of pillows and a thick blanket to ensure a good night's sleep.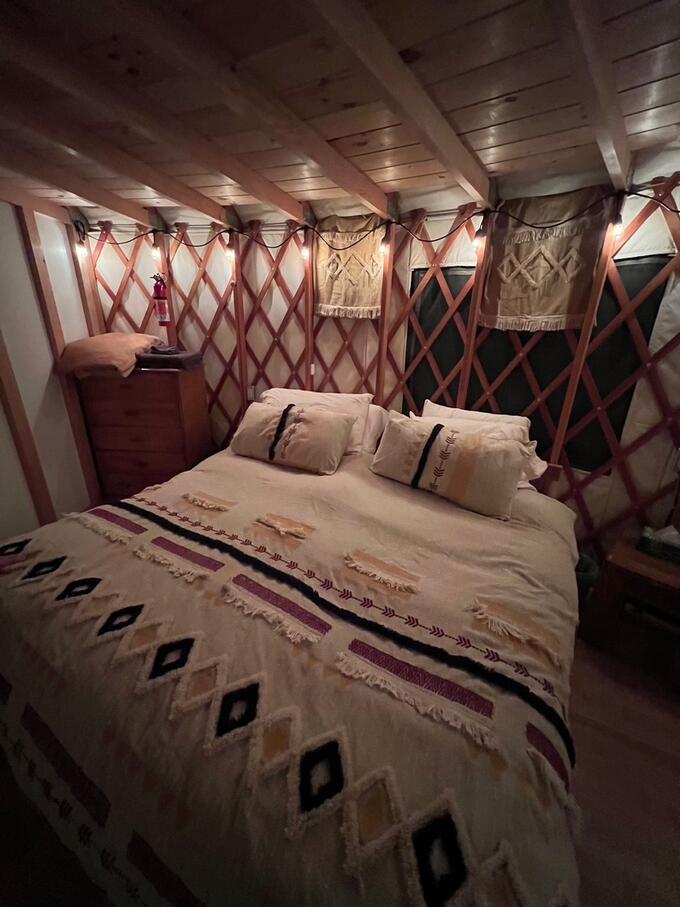 In the a.m., we cooked a hearty breakfast cooked in the onsite toaster and portable induction cooktop and I brewed a pot of Italian coffee provided by the hosts.  The boys brought their fishing rods and tried their luck on Ferguson Lake. Despite coming out empty handed, they left with smiles.
We decided it was time to explore. The Mohrs left a professional visitor's guide with some of their recommendations. We decided to try a hike to the Eagle's Nest lookout, a trail that leads to spectacular views of the Madawaska Highlands. It's only a 10-minute drive from the yurt. Paid parking is a required, yet simple process, easily done through Apple Pay.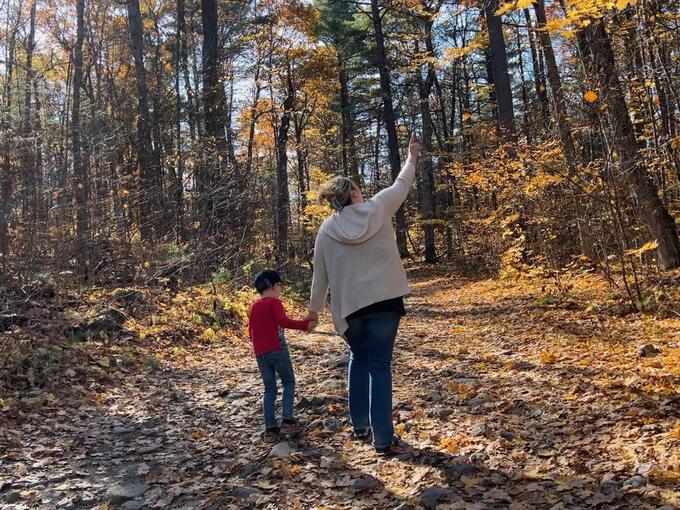 We visited on a mild, mid-October day. Although the leaves might not have been as spectacular as the weekend before, the parking lot was near full; packed with visitors from Ottawa and beyond. My boys are 5 and 10, and easily traversed the trail. As someone who is a bit fearful of heights, my legs got a bit weak as we got closer to the lookout. But, wow! The views. There's a reason why this trail is so popular.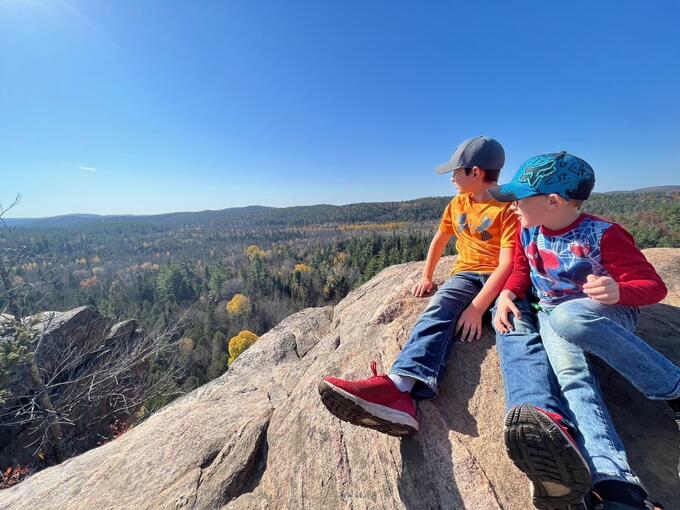 Afterwards, we headed into the nearby town of Calabogie. The boys were hungry. Again. We enjoyed a pitstop at the playground adjacent to the community hall, before heading to Charbonneau's Grocery store for essentials.  
Then it was time for dinner at the Redneck Bistro restaurant. The boys giggled at the name but devoured as much as they could from the hearty platters. We made reservations earlier in the day and were glad we did so - it was packed. The servers were swamped yet prompt with their service. Tip: Try the shrimp carbonara.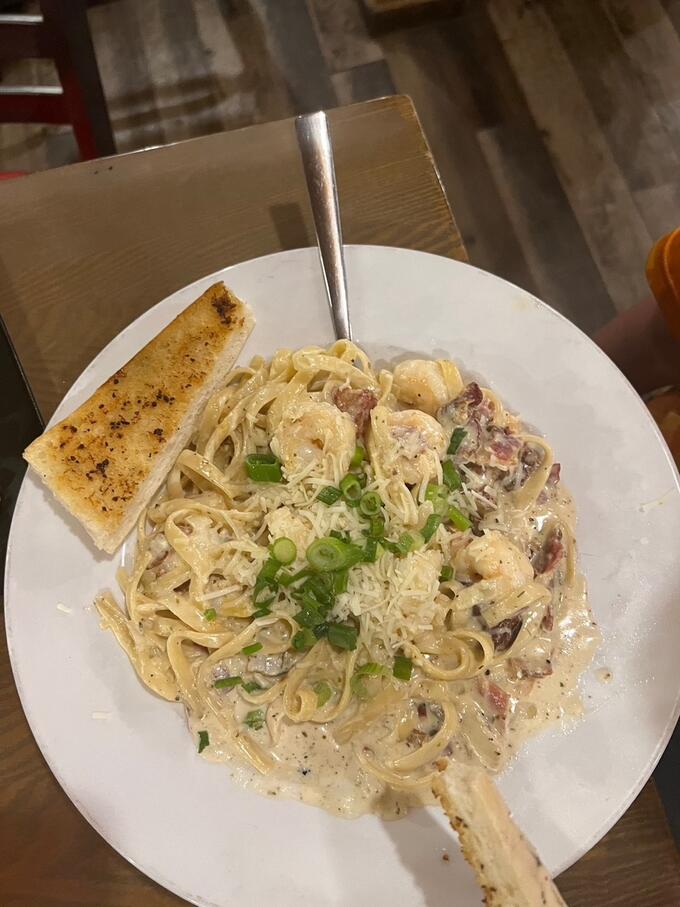 Returning to the yurt that evening, we made a campfire and enjoyed jumbo roasted marshmallows. The Mohrs thought of every little detail and included lighters, firewood and fire starter.
The next morning, we said goodbye to the yurt, promising to return.
With a scent of campfire still emanating from us, we decided to visit Calabogie Rustic Farm and Market on our departure. It is packed with works from local artisans, fresh local meat, vegetables and so much more. (Tip: Buy the Maple Moonshine BBQ sauce!)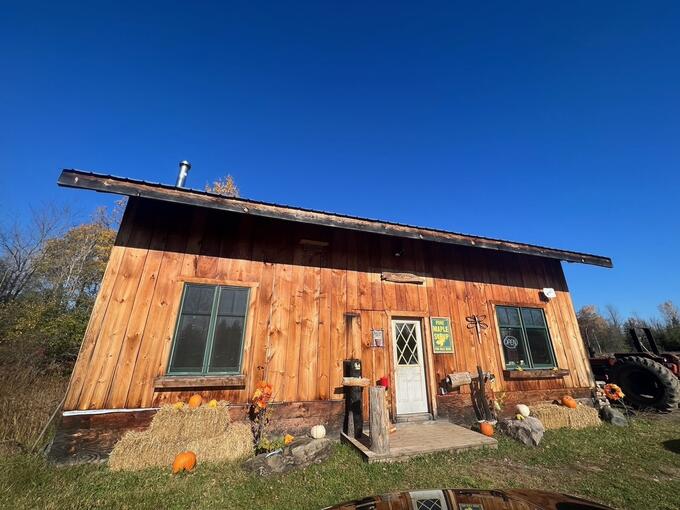 Mohr's Circle is truly a placed of wonder. Writers seeking an escape, anglers wanting to warm up after a winter's day on the lake, or a mom of boys seeking the best of both worlds: this place caters to all visitors. It's a quiet refuge where you can connect with nature all while enjoying the luxuries of home. Don't miss out on this little gem.