It's easy to miss Wollaston Township, and the unfortunate few may pass it by on their way to Algonquin or the Kawarthas. If you slow down and stop into this small community 20 minutes south of Bancroft, you'll find a densely forested oasis pocketed with lakes with names that make you wonder, like King and Bear and Snow.
You'll also find homemade gourmet treats like charcuterie and buffalo milk cheese, not to mention smiling locals more than willing to chat about what life is like here.  As small as Wollaston Township is, though, there's a lot to do in a day.
Here's a breakdown of how to make the most of your visit. Feel free to spend as much time as you like at each destination and extend your visit just a little bit longer (see overnight accommodation options at the bottom of the story).
A Day Well Spent in Wollaston Township
Day Trip
Explore this township and its delicious eats, beautiful vistas and charming treasures as you tour from 1 Coe Hill to 2 The Gut Conservation Area, and over to 3 Ormsby, stopping along the way.
Start Your Trip Here
Coe Hill
About the area
Coe Hill
Hastings County
From Toronto: 230km • 2 hr 45 min
From Ottawa: 245km • 2 hr 55 min
A visit to The Barn Chefs is well worth the visit to Coe Hill for their handcrafted Italian cured and cooked meats, sausages, fresh pasts, and ready-to-go meals, all locally sourced and sustainable.
10 am: The Monarch and The Milkweed  
You might be hungry by the time you get here, so pull off the main drag in Coe Hill to this quaint café with a big stand-up mixer outside. Inside, the tin ceilings and antique furnishings are a good match to the simple and delicious breakfast and lunch items like wraps, pancakes, sandwiches, soups, and smoothies.
Just don't leave without a glazed doughnut. These doughy, sugary circles of gold are just what you need to get started on a Wollaston adventure.
11 am: Tinhouse Woodworking & Espresso Bar
Next, get an intro to the local arts scene at Jeff and June Wells' art studio and showroom on the outskirts of Coe Hill. You'll find everything from paintings to jewelry to pottery to photography here, as well as Jeff's own unique wood furniture designs cut from local wood.
Jeff built the espresso bar here too, where you can sit and sip on Madawaska Coffee (go for a CoeHilliano) while chatting with June about art and life in these parts.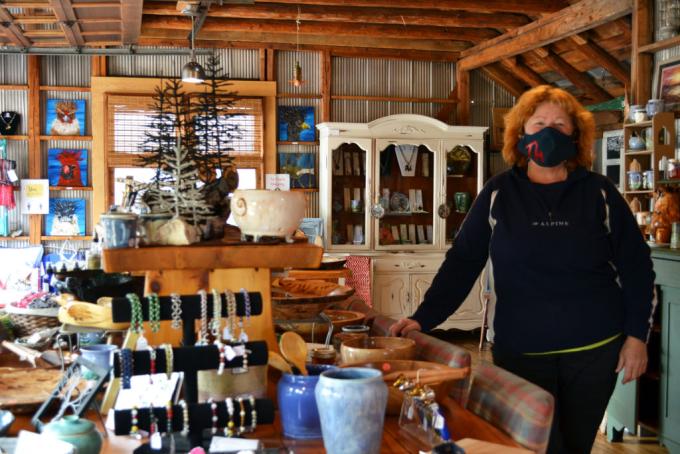 7km • 6 mins
12 pm: Border Town Market Café
Even if you're not quite hungry yet, you will be soon, so stop into this café and specialty grocer five minutes west of Coe Hill for homemade takeout. Order sandwiches, burgers, fries, fish and chips, baked goods, and specials from the chalkboards.
Everything is made with love and local ingredients, but go for the Almighty Club for a hearty three-decker sandwich with fresh turkey chunks, bacon, lettuce, and tomato.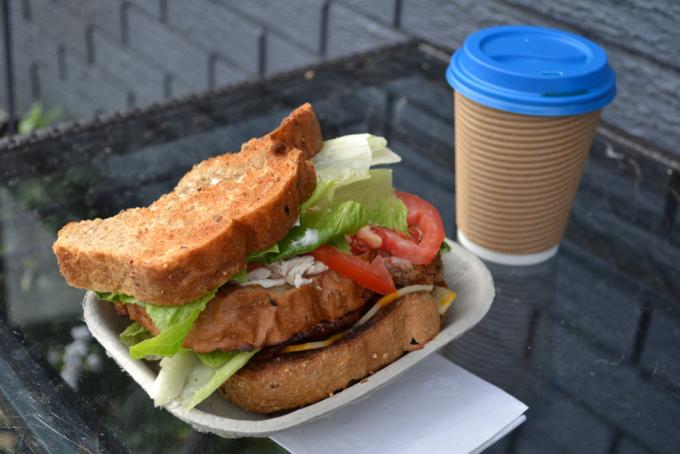 19km • 21 mins
1 pm: The Gut Conservation Area
Take that sandwich straight to this off-the-beaten path conservation area and enjoy it along the Crowe River. It's about a 20-minute dirt-road drive south of Border Town to get here, and while the last stretch of that drive is rough, it's worth it.
The entire site is 400 acres, but the star is "The Gut", a gorge with a powerful waterfall and 30-metre-high cliffs. Work off that Almighty Club on the moderate trail that meanders through the forest beside the river.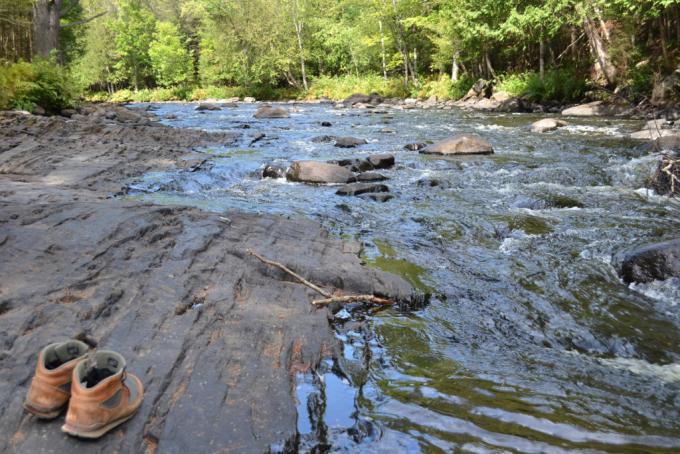 23km • 28 mins
3 pm: The Old Hastings Mercantile and Gallery
Return to civilization at what used to be the general store in Ormsby, population 20. A century later, Gary and Lillian Pattison carry on the tradition with a shop that's packed full of a little bit of everything.
There are several themed rooms here featuring Canadian arts and crafts, antiques and vintage toys, cottage-themed gifts and clothing, pottery and household items, and way more. Don't forget to check out the treasures on the porch and elsewhere on the property.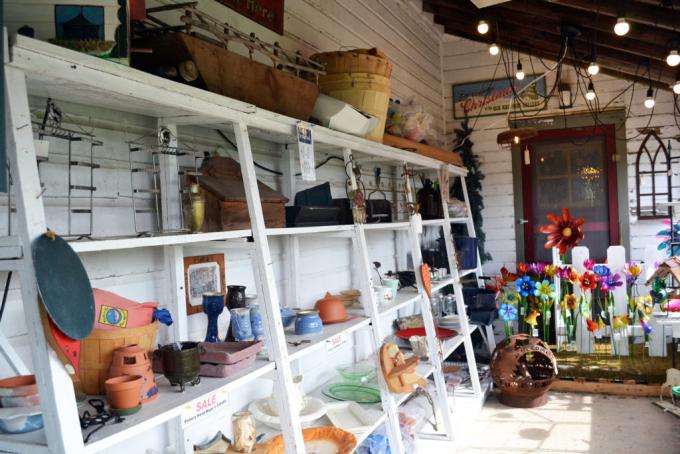 About the area
Ormsby
Hastings County
From Toronto: 237km • 2 hr 51 min
From Ottawa: 237km • 2 hr 42 min
Step back in time with a visit to the Old Hastings Mercantile & Gallery. This century-old mercantile will have you craving the simpler times as you wander through whimsical theme rooms, full of treats and treasures, antiques, and cottage-themed gifts.
8km • 6 mins
4 pm: The Barn Chefs
Time to pick up something for dinner or road snacks, and you can't go wrong with anything at this Italian deli in Coe Hill. Sarah Woods and her husband Luca Molteni have put their decades of experience working in kitchens around the world into this place — and it shows.
Think handcrafted Italian cured and cooked meats, fresh pasta, breads, cakes, buffalo milk cheeses, and preserves. If you're there on a Saturday, try a wood-oven pizza, but definitely call ahead to pre-order.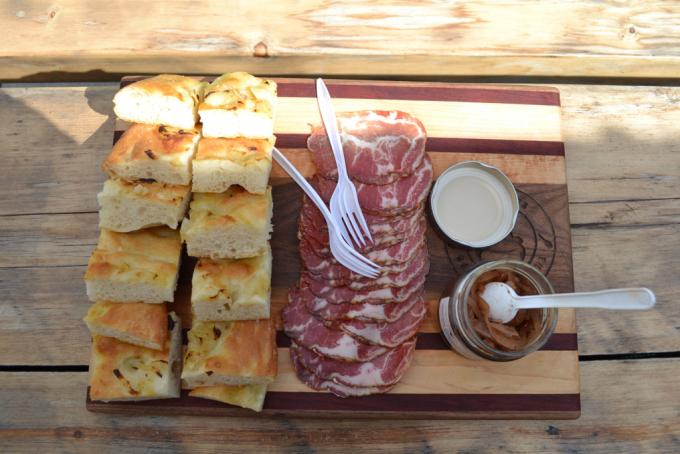 5 pm: Wollaston Lake Beach
No visit to Wollaston Township would be complete without a dip in its most famous lake. This public beach with a changeroom and a washroom is a good option. With picnic tables and lots of grass, it's also a great spot to stretch out and enjoy your eats from The Barn Chefs (after swimming, of course).
The beach itself has a sandy shoreline with a shallow, roped-off swimming area that extends out to a floating dock. There is also a small playground here and plenty of free parking.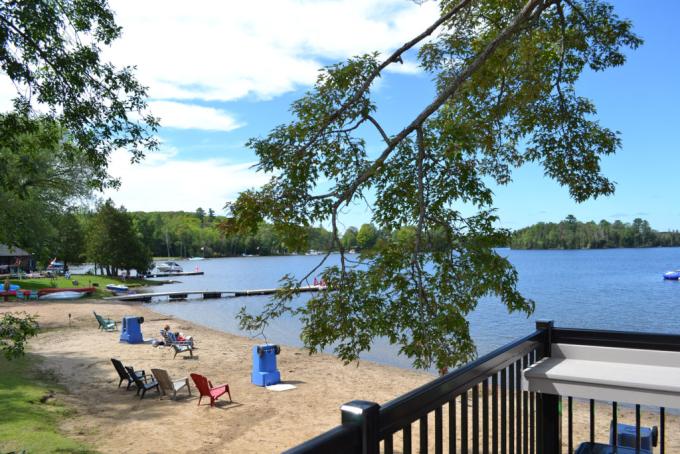 End of Trip
Where to Sleep
Love it so much here you want to stay longer than a day? Here are a few accommodation options.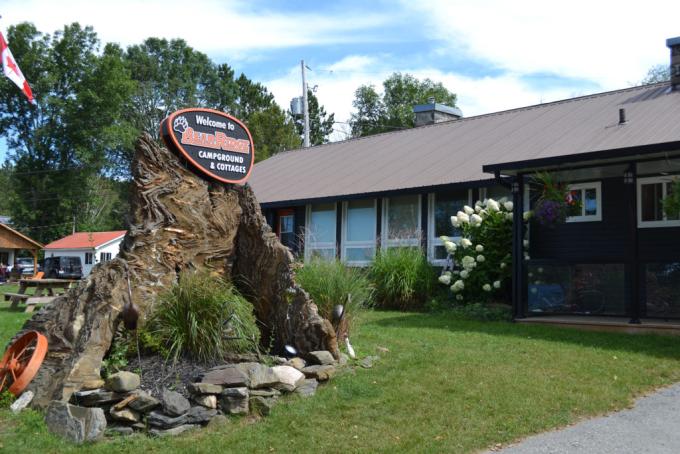 Located on Wollaston Lake, Bear Ridge has seasonal sites for RVs and tents, as well as four two-bedroom cottages.
This 40-acre campground has over 200 campsites nestled between Wollaston Lake and Deer River. There are also four rental cabins available.
A 4,200-square-foot modern log home on 100 acres with three guest rooms. The panoramic views from the multi-level outdoor deck might be the biggest draw.