Before Michael Schiedel-Webb came to live full-time in Haliburton, he had never made beer. Not once. Not ever. His first batch came from a really big home-brew kit, located in the living room of his cottage, in the middle of the winter.
"It was minus ten, and we had to do some of it outside," he says, with a wry smile, and a small shake of his head, like he's remembering a small disaster that somehow yielded magical results.
And now? He owns and runs the first, and best, microbrewery for miles. Meeting him for a flight—a board of their best beers—I sit at one of several tables that spill out, into the green grass, at Haliburton Highlands Brewing (HHB). So, why did he start a brewery? For starters, because there wasn't one here, at the time.
Originally from Markham, just north of Toronto, Schiedel-Webb moved around for work, to Austin, Texas, as well as the famed ski town, Park City, Utah. It was there that he learned to brew.
"A brewer there taught me," he says, "and in exchange, I did some heavy lifting for him."
But HHB is more than just its beers, which I'm making quick work of. I start with a small glass of the Blue Line Blonde, originally made specially for McKeck's, a local eatery founded by Walter McKechnie, a former hockey player that played for nine teams in the NHL, including the Toronto Maple Leafs.
(It's now owned and operated by a chef husband-and-wife team, but McKechnie still spends time in the area—"he was here last night," Schiel-Webb tells me, as I sip.)
Mosquito Saison is another favourite, with its distinctly light, summery taste, one that matches this sun-filled day in late August.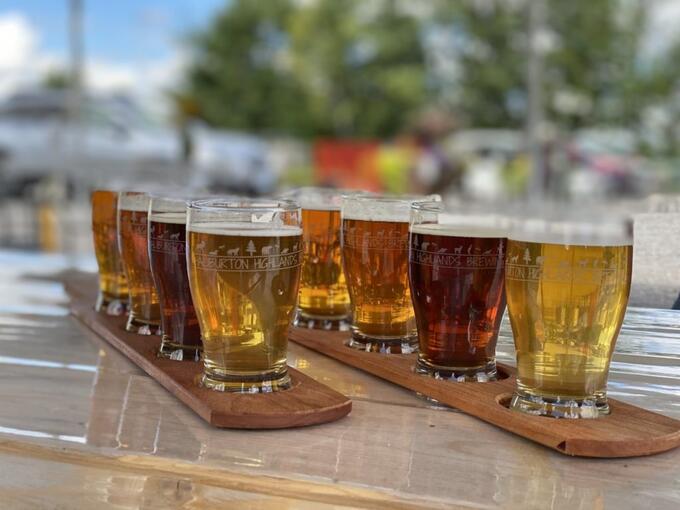 Schiedel-Webb notes that they work closely with Abbey Gardens, a green, lush place that surrounds the brewery. Transforming a former 320 acre gravel pit into an organic farm, the brewer says he's using honey from Abbey Gardens for his honey brown ale, and coffee from the onsite roaster, adding it to cold brew for his coffee porter. They also make a Norwegian style Spruce Kveik.
"It's fruity and fermented at a high temperature," he says, "so we balance it with spruce tips that we forage here."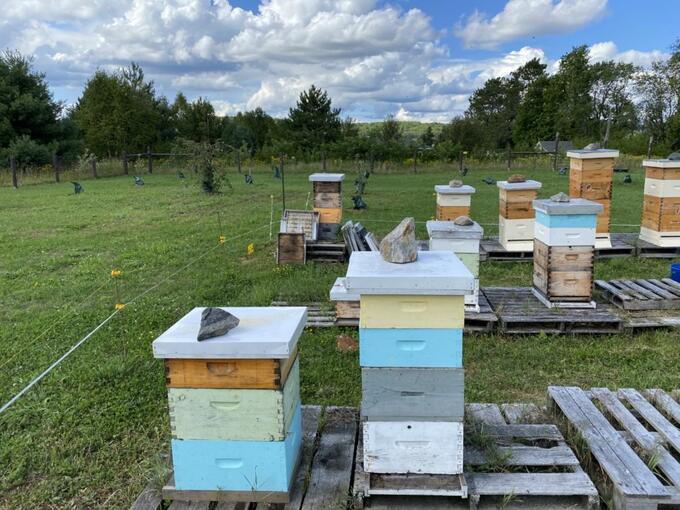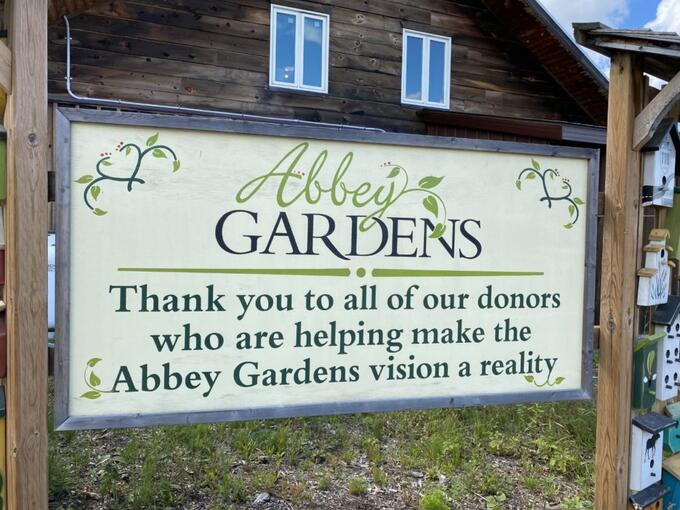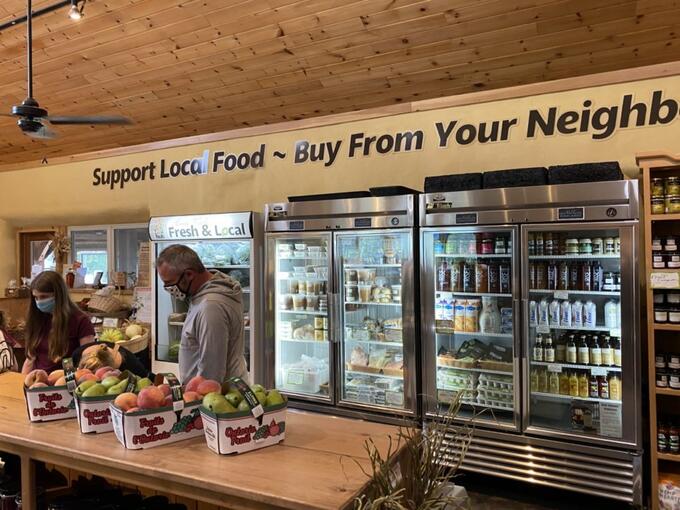 Schiedel-Webb does all his canning and bottling right onsite—the latter using a vintage 1960s bottling line, and also uses ingredients from across the region, as well. Working with Haliburton Forest & Wild Life Reserve which rambles across 100,000 acres and includes more than 100 lakes, one of the region's top attractions, they use a unique red spruce from the forest in some of the brews.
Having polished off my sampler of beer, he shows me the brewery, which is energy efficient, produces no emissions, and uses a closed-loop water system.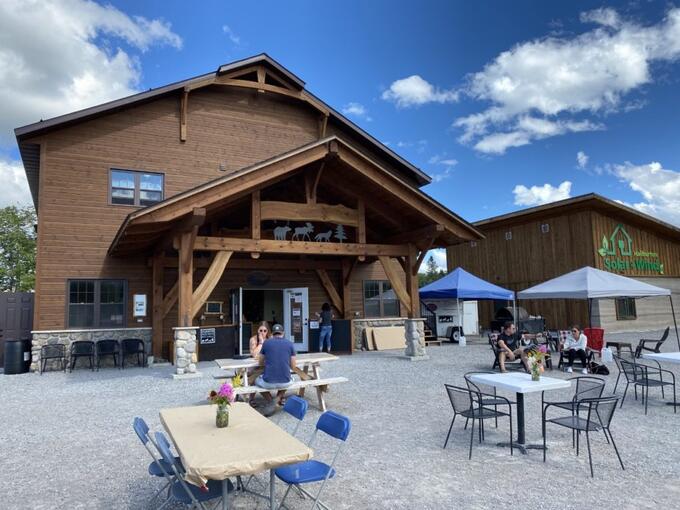 And then I walk around Abbey Gardens, passing its solar-fed water tower, a five-acre pony paddock where rare equine breeds prance, spring-fed ponds, and trails through 140-acres of forest, before heading to the vegetable garden, which used to be a sand pit.
Now, it's packed with veggies, all colours of the rainbow, radishes and pumpkins and parsley and cilantro, finishing up at the Food Hub, a shop that provides fresh food for the community, grown right here, or nearby. They offer everything from maple syrup to fruit compotes to homemade mustard and all sorts of produce, settling on a soup and sandwich for a late lunch, eating outside at a picnic table.
Heading out, I stop back at the brewery—completing the loop, just a few steps away—to say farewell to Schiedel-Webb, and thank him for his time (and beer). I notice that he has a collection of ukuleles on the wall.
"Oh, we're an accidental ukulele store," he says, with a little smile, noting that there aren't many music stores in the area, and that they offer informal lessons. "We have jam sessions—you sit by the fire, you learn," he says.
Grabbing a couple cans of Blue Blonde, for later, by the fire at the cottage, I roll away, back to the lake, determined that next time I visit HHB, I will purchase a Ukulele, and learn to play.