Oktoberfest brings to mind a crowded beer hall filled with large Germans shouting 'Prost!' and knocking thick beer steins together with gusto. But is this an event or a cultural celebration? We would argue the latter, and not just because we are looking for an excuse to drink beer and eat schnitzel.
It's been more than 200 years since the very first Oktoberfest, and how far we have come! Today, this event has evolved into a celebration of European food, drink, and your guessed it, beer. Each October, communities with any kind of German heritage (or those who wish they had) celebrate Oktoberfest across Europe and around the world, and even right here in Canada.
Have some fun and brighten your October with a different kind of Oktoberfest. Say prost! while you savour German foods, beer, and history with this self-serve European adventure.
First, the History
Oktoberfest began in October 1810 as a celebration of a royal marriage. Five days of celebration later and the Germans decided this was going to be a regular thing, but it wasn't until the early 1900s that beer actually became the focus of the event. You can explore the German heritage and Canadian history at the Petawawa Heritage Village. Learn all about the founding families and how they made an impact on the building of the community, German style.
You'll find the bulk of the German experiences are located in Lanark County or Renfrew County, and this is not by accident. It's because these regions experienced an influx of German settlers early in Canada's history, and these populations have grown, sharing their wonderful and colourful culture as they expanded.
German Beer and Cider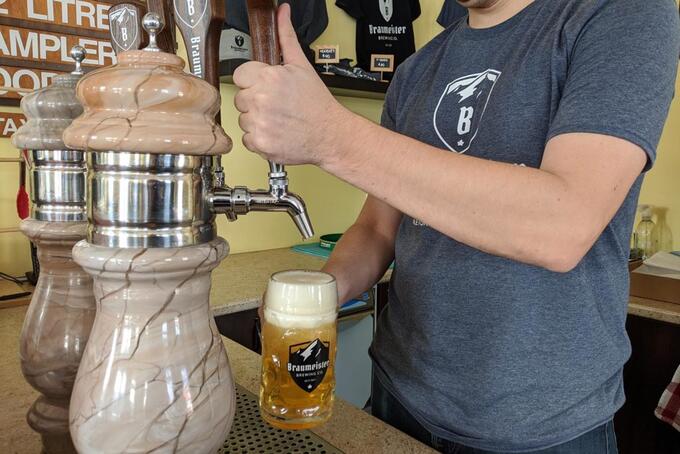 You don't need to travel to Germany to sample craft drinks made in the traditional German way. Sample Bavarian-inspired craft beers at Braumeister Brewing Co. in Carleton Place, inspired by a region that arguably produces some of the best beer in the world.
 If you've ever been to Germany, you'll know that cider is big there, almost as big as beer. Known as "Apfelwein," cider is served in large pitchers and in quantities that rivals beer consumption in many parts of Germany. At Ugly Apple in Lanark Highlands you can sample cider made in the German style, a true Canadian Apfelwein. If you're feeling adventurous, ask to try their Spanish-style "sidra" called El Escanciador.

Insider's Tip:
Try Braumeister's Biergarten Blonde, a German-style lager that will make you feel like you are sitting in a beer hall in Munich. A little froth on your upper lip will be the perfect way to celebrate German-inspired culture (and beer). 
If you're feeling adventurous, ask to try Ugly Apple Cider's Spanish-style "sidra" called El Escanciador.
Schnitzel, Pierogies and More
Any celebration of the German culture wouldn't be complete without diving deep into their culinary heritage (it's a tough job, but someone has to do it). Germans love dining on rich, hearty dishes like schnitzel, German sausages, and their iconic stuffed dumplings, pierogies. You can savour the flavours of Germany through its food. Here is a rundown of the best places to eat, and what dishes you should order while you're there.
You'll find this German gem in the small community of Eganville, and if it requires a detour to get there, you won't regret it.

Insider's Tip:
Known for: Mmm…your taste buds will thank you for ordering their Bratwurst with Sauerkraut dish, served with whipped potatoes.
Located in the oldest Polish settlement in Canada, this spot has more of a Polish-Kashub flavour than German, but it will be delicious nonetheless.

Insider's Tip:
Known for: Order their Polish-Kashub plate featuring jumbo pierogies, cabbage rolls, pickled herring, Polish sausage and sauerkraut and more.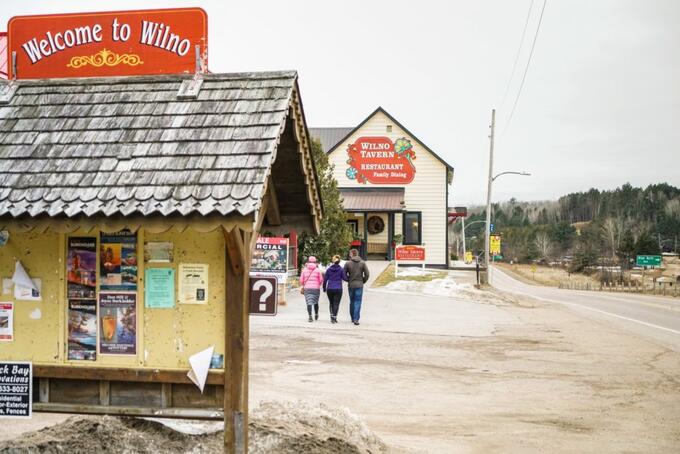 Visitors to this unassuming café in Bancroft rave about the service, the portions and the quality of the food found here. And when it comes to German fare, this is the place you want to visit.

Insider's Tip:
Known for: They are especially known for their Yeager Schnitzel, served with their homemade Yeager sauce, but you may also want to give their Smaczny Special a try - potato and cheese pierogies served with fried onions, sausage, sauerkraut and sour cream. Mmm....
Each year this restaurant draws visitors from all over, all eager to try a dish from a place that has been on the "Where to Eat in Canada" list for over 20 years.

Insider's Tip:
 
Known for: Maximilian's is renowned for their Wienerschnitzel, made fresh daily from their secret recipe.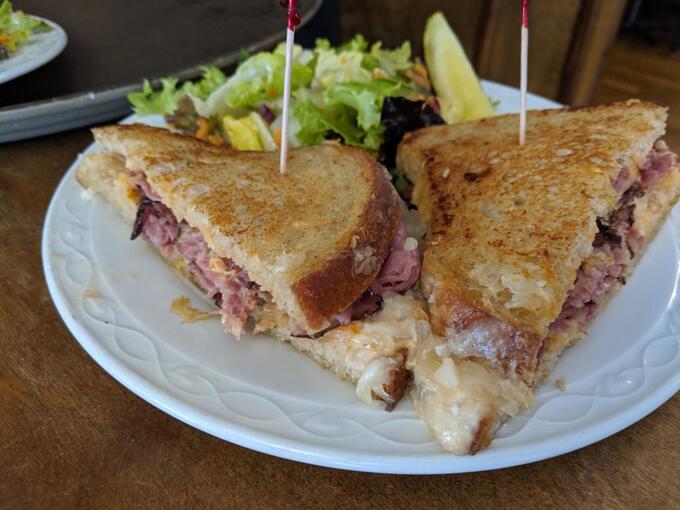 This hidden gem specializes in Eastern European fare, including traditional German dishes. Everything here will be authentic (and delicious).

Insider's Tip:
Known for: You absolutely cannot leave here without trying their traditional Black Forest Cake to see what all the fuss is about with this German sweet.