If you're tired of the dog days of winter, we have news for you: You can soak up the fresh air and celebrate family with a family-focused escape right here in Ontario. Head north of the 401 to find plenty of options to keep you and your little ones busy while getting a much-needed break from daily life. 
Read on for five ways you and your family can build family memories, close to home.
Dog Days Escapade
Frolic in the snow with furry Huskies Winterdance Dogsledding and then sit back or stand on a sled while you're whisked through a towering forest hovering on the precipice of spring. Dogsledding is an authentic wilderness experience for all ages, where young and old can rejoice in the spring sun and the thrill of the wind rushing past. No experience necessary; this can be a half day or full day outdoor adventure.
Ski/Spa Escape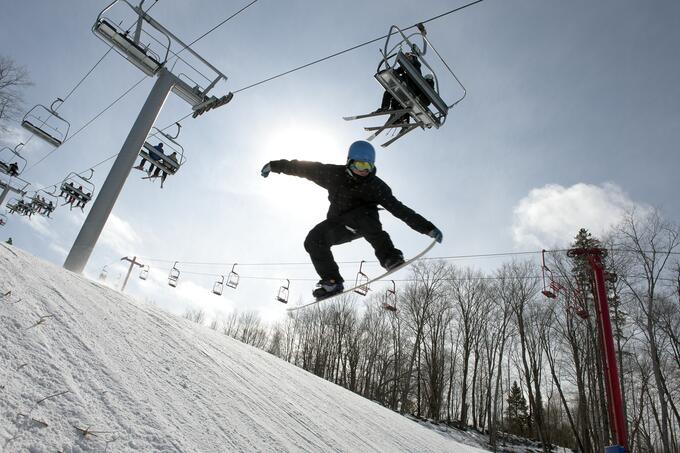 Where in Ontario can you find a century-old ski experience that will suit the whole family and that's also accessible from Toronto? In 2023, Sir Sam's Ski/Ride celebrates 104 years of fostering family memories of winter activities, and the excitement on the hill continues right until the end of March. Hurtle down Sir Sam's longest run of 2,500 feet, or choose from 13 groomed trails for all skill levels.
Fat Biking Thrills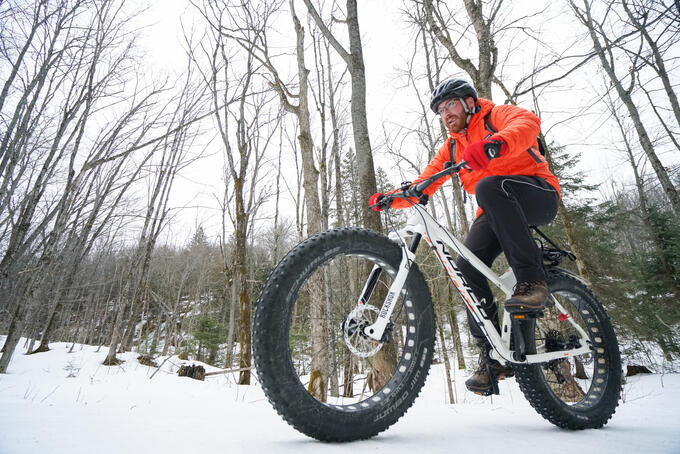 Fat biking is one of the newest winter outdoor activities, and this fun sport is catching on fast. Feel your heart pumping as you race over hills and along wooded trails in Glebe Park, in Haliburton Highlands. Silent Lake Provincial Park allows fat biking on its trails, and Bonnie's Pond Trail is a nice three-kilometre route.  Please keep to snowshoeing trails or stay to the side on ski trails.
Bowling for Strikes
Bowling is one of the last hold-outs for low-impact, family time adventure, and Ontario's Highlands has more than its fair share of places to play a game or two.  Fill your afternoon with some good old-fashioned fun at Chasin' Turkeys in Carleton Place, and remind yourself why bowling is such a fun activity. If you're closer to Haliburton, you can also try The Fast Lane in Minden.