If there is one season that speaks to me more than the others, it's autumn - I could not be more in love with fall. This is the time when temperatures turn cold, but colours and flavours turn warm. It's a time for hearty vegetables, creamy soups, spicy dishes, crunchy apples, and rich casseroles, but it's also a time for fall festivals that centre around celebrating the harvest and the goodness it brings.
This fall, check out one of the pick-your-owns to harvest apples or pumpkins, or the festivals below to applaud the hearty flavours of fall. Celebrate those who work tirelessly to produce our food, and indulge in rich local offerings from across Ontario's Highlands. 
No matter the temperature outside, the flavours at these events are sure to warm you from the inside, out.
Pick Your Own
Isn't it true that an apple picked with your own two hands tastes a little sweeter than one you get at the grocery store? Pick your own apples or pumpkins and savour the flavours of fall.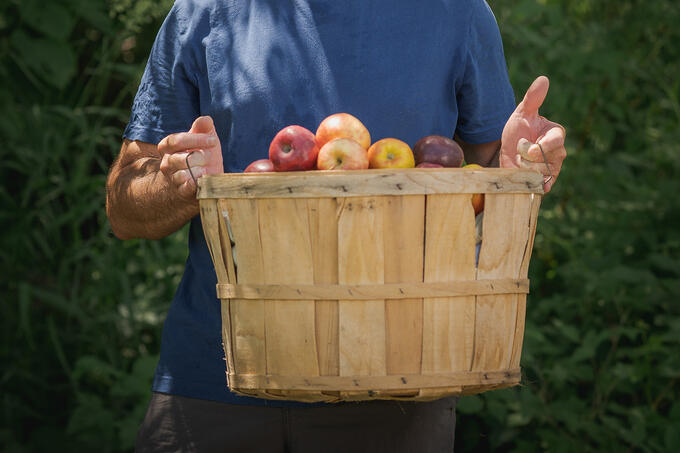 Where: 3376 Burnstown Rd., Renfrew
When: Wednesday to Sunday, 8 a.m. to 6 p.m.
This is not quite a pick-your-own as apples are pre-picked by the orchard, but the apples are still fresh off the trees and that's close enough for us! Head to McLaren Orchards to pick your own apples and choose between 16 different varieites, including Honey Crisp, Paula Red, Lobo, Ginger Gold, and more. This can also be your go-to for fresh cider.
Where: 2139 Greenwood Rd., Pembroke
When: Monday to Friday, 9 a.m. to 8 p.m.; Saturday 9 a.m. to 5 p.m.; Sunday 11 a.m. to 4 p.m.
At Hugli's they sell more than just blueberries! These folks offer a full agri-tourism experience that includes pick-your-own blueberries, pumpkins, and Christmas trees. On weekends you can watch the pig races, pumpkin cannon show, and take part in an old-fashioned wagon ride. Bring the kids and plan for a full day of farm-fresh fun while you pick out the "perfect" pumpkin.
Where: 704 Clifford Side Road, Renfrew
When: Wednesday to Sunday, 10 a.m. to 5 p.m.
Opening for the season on Sept. 1, McGregor's Orchard is a family-operated orchard that grows eight varieties of apples, including Paula Red, Lobo, Pioneer McIntosh, Ruby Red McIntosh, Honeycrisp, Cortland, Empire, and Freedom. You can pick apples and also pumpkins in fall, and browse their on-site store where they sell homegrown lavender, summer savoury, and apples. 
Baker's Farm - Smiths Falls (Pumpkins)
Where: 109 Rosedale Rd., Smiths Falls
When: TBD
Located just off of Highway 43 between Smiths Falls and Merrickville, Baker's Farm has pick your own pumpkins in the fall and farm stand veggies all summer long. Check in with them via their Facebook page before heading out to see if they have completed their harvest.
Where: 2579 Scotch Line, Perth
When: Beginning Sept. 10 until picked out, Thursday to Saturday, 10 a.m. to 5 p.m.
What says fall more than a fun corn maze and a wander in a pumpkin field to find the perfect pumpkin, squash, or gourd? You can do this and more at Ferrier's Scotch Line Farm, located just minutes from the town of Perth. Wagon rides take visitors out to the pumpkin field (Saturdays only) for a nominal fee.
Where: 2634 Rosetta Rd., Lanark
When: Weekends in October, 10 a.m. to 4 p.m.
Beginning in October head to Geobern (James) Farms to pick out your own pumpkin from the field, see farm animals, and wander the corn maze (for kids only). There is a nominal fee for a wagon ride out to the field. Bring a picnic with you!
Where: 10 Wellmans Rd., Stirling
When: Until Dec. 31, 10 a.m. to 5 p.m.
This one isn't a pick your own, but a great spot to get farm-fresh apples! Choose from more than a dozen varieties, including Golden Delicious, Red Delicious, Tolman Sweet, Snow, Ida Red, and the much sought after Russet. You can also find local farm products like cheese, honey, jams, jellies, and more. 
Harvest Festivals & Events
Celebrate the flavours of the region at one of these agriculture-focused events.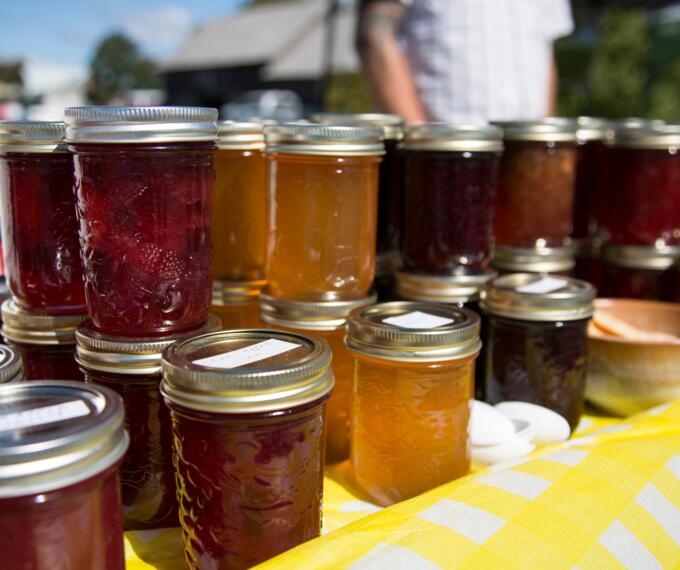 Where: Various small farms 
When: Sept. 1-Oct. 15, 2023
This event is an agriculturally-focused experience designed to bring visitors into small farms to meet the farmers, ask questions, and savour the flavours of the region. In Frontenac County you can visit Back Forty Artisan Cheese for a farm tour and cheese tasting. At Woodland Priestess in Arden, Tawny Stowe will educate visitors on the basics of permaculture and the benefits it brings to small scale agriculture. Tickets for both experiences must be purchased in advance.
Where: Beckwith Park, 1319 9th Line, Carleton Place
When: Sept. 10, 2023, 11 a.m. to 4 p.m.
When it's harvest time in Lanark County you know this is where you want to be. At the Lanark County Harvest Festival you can chat with local farmers, pick up fresh produce, baked goods, canned goods and browse artisan products at the same time. The festival is free and has plenty of activities to keep little ones occupied while you stock up on whatever you need to get through the winter. Watch as local chefs whip up delicious dishes using in-season produce for inspiration on what to do with your own harvest haul.
Where: Tweed Agricultural Hall
When: Sept. 22-24, 2023, Friday 4 p.m. to 10 p.m., Saturday and Sunday, 11 a.m. to 9 p.m.
The Tweed Harvest Festival is a weekend-long event featuring old fashioned games, pumpkin carving, a photo booth, and a pancake breakfast. Celebrate the harvest in Tweed and area with a barbecue, pie contest, and more. Visit the website for all the details. 
Where: Various Locations Across the Ottawa Valley
When: Sep. 9, 30, Oct. 14, and Dec. 16
With jams, jellies, baked goods, fresh produce, furniture, art, and more, it's a real wonder how many products can be found locally in the Ottawa Valley! The Taste of the Valley events move around the Ottawa Valley and go beyond a typical food festival, celebrating not only food, but all types of products produced by local residents. Check out an event this fall in Deep River, Calabogie, Eganville, Cobden, and Pembroke.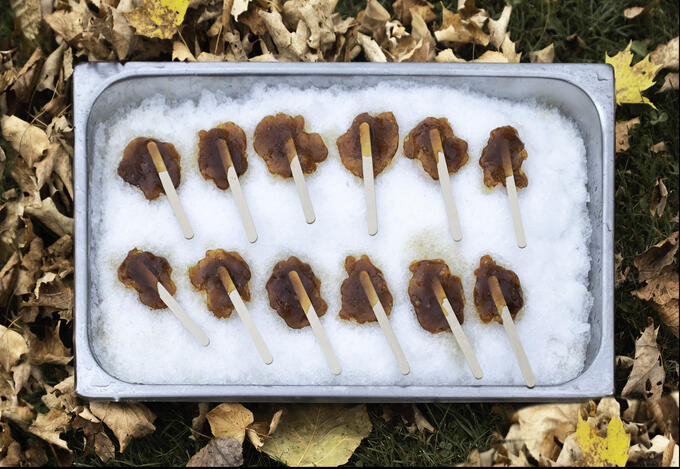 Where: Various locations across Ontario's Highlands
When: Sept. 30 to Oct. 8, 2023
Maple season doesn't have to be just for spring! If you love maple and want to stock up on this sweet product for winter while learning more about how maple syrup is produced, this is a must do for fall. See the brilliance of a maple forest in fall, with its blazing oranges and yellows, and a carpet of colour to walk on. Participating producers are located at various sugarbushes in Ontario's Highlands. Visit the website to see the interactive map and find a producer near you.