They come from all walks of life – they are our mothers, sisters, friends, partners – the people who can seamlessly transition from comforting a crying child to chairing a board meeting. There's no way around it, the women in Ontario's Highlands are an amazing bunch – resilient, hardworking, and fabulous.
Happy International Women's Day to all the ladies out there! You are awesome. Below we've highlighted just a few of the amazing women who are doing great things in Ontario's Highlands.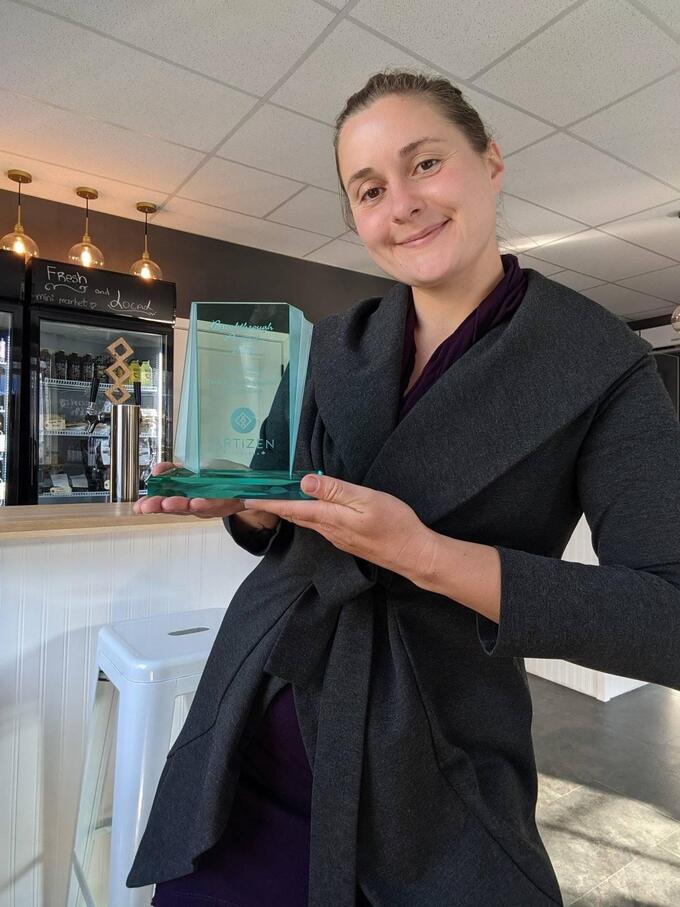 Owning one small business would be enough for most women, but not for Dasha Smolentseva. For Dasha, three businesses is enough, and she's not ruling out adding more.
After founding Artizen Kombucha in 2016, Dasha opened the doors of North Folk Café in Perth in July 2020, right at the peak of the COVID-19 pandemic. It wasn't long before the business expanded from two employees to eight and by 2021 Dasha employed 20 people in Perth. Today, Dasha is looking to hire more as has added yet another business to her growing collection.
"In 2021 we took over the restaurant next door and opened North Folk Bakery, which quickly became known for our fabulous cakes and pastry creations…we make our own kettle boiled bagels, bagel sandwiches, paninis, soups, and more," said Dasha.
Of course, like most women, Dasha is more than an entrepreneur, she is also a busy single mother of three and an immigrant who came to Canada at the young age of 17 to attend post-secondary education. Since her arrival in Canada, Dasha has struggled with having English as her second language, while enjoying continuing to learn more about Canadian culture.
"Owning the café has really helped me understand Canadians much better, their habits, what's important to them, and what is important to  my local community," said Dasha. "I have brought in a little bit of my own culture to the cafe through some elements of décor and some pastries we carry."
Dasha has prioritized partnering with organizations like the Ontario's Highlands Tourism Organization and taking advantage of programs and services whenever possible "to make sure my business has all the elements to survive and thrive regardless of economic climate."
"I am grateful to Ontario's Highlands for embracing and supporting my business initiatives…together we are helping young women, single mothers and immigrants thrive in our rural communities and make a better life for them and everyone around."
northfolkcafe.ca
In Deep River, Akos Asari and her partner, Bernard, are turning conventional growing and gardening upside down by taking underutilized lawns and turning them into organic, no-till cut flower and vegetable farming through their business, Re.Planted.
For the past three years, Akos has been helping to grow their Ottawa Valley business (pun intended) and explained that getting started in business was an eye opener for her. As she began to connect with the business community she was astonished to meet so many other female business owners in the region.
"In fact it felt like ONLY women owned businesses here, I felt so proud to be part of such an active and brave community of innovative women who aren't afraid to take risks," Akos said.
Akos knows all about taking risks – when she first converted her front lawn into a market garden, she was worried that people might not take her seriously, or treat her like a bored stay-at-home mom looking for a way to pass the time, instead of a serious business woman.
In the end, Akos was pleased to accept that her concerns were unwarranted. "My community not only embraced me, but encouraged me to do more. It's been amazing."
replantedfarm.ca
Harsha Manani and her uncle took over the popular Haliburton Highlands accommodation Lakeview Motel two years ago, and are determined to provide guests with the highest level of customer service possible.
Lakeview Motel is a business that offers the convenience of a motel with the experience and facilities of a resort, and Harsha's efforts with the business have been so successful she and her husband received the Customer First Business Award from the Haliburton Highlands Chamber of Commerce for 2022.
For Harsha, there is something special about being a woman in business, especially in Haliburton Highlands, and she has been working hard to integrate into the business community and form the connections and networks that will help grow her business.
"I attended a 'women in business' event hosted by the Haliburton Highlands Chamber, and other tourism events, most recently I was part of the adventure show in Toronto," Harsha said. "I'm also thrilled to be part of the Adventure Haliburton group."
While it's been challenging dealing with the frequent changes to policies and procedures due to the COVID-19 pandemic, Harsha credits the support she's received from the business community and the opportunities to network and connect as helping her to shine as a woman in business.
"The small but strong business community of the highlands is where passion for tourism is at its greatest," said Harsha.
lakeviewhaliburton.ca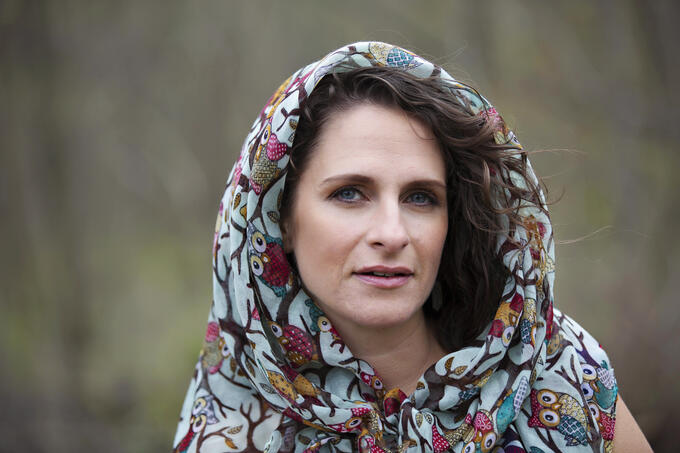 The self-described 'Metis mamma,' Tawny Stowe, operates a holistic healing practice in Frontenac County, helping people reconnect through the seasons with an up close and personal walk with her. Operating from a three-acre homestead, her business, Woodland Priestess, invites guests to visit for a day or weekend to walk in the on-site medicine gardens, meditate with nature and health through meditation, Reiki, yoga, and Lomi Lomi massage.
"The pandemic pushed me to change my model and get back to my roots…I left the city and got back into agriculture and gardening," Tawny said. "It fills my heart with joy to be able to weave my healing practices into land stewardship."
As a woman working in tourism in Ontario's Highlands, Tawny explained that tourism is a great way to reach more people and ask them to soften, surrender, trust, and flow into possibilities. When it comes to challenges, Tawny is no stranger to working through tough life experiences; having lost both her parents as well as being a single mom are experiences she acknowledges she will take a lifetime to work through.
Homeschooling her child and carving working hours around her family commitments involves constant balance and prioritization.
"I overcome most challenges with a head on approach…I never try to skirt the storm I dive right in," Tawny said. "I stand face to face with my weaknesses and my strengths and I allow my values to lead me into growth."
woodlandpriestess.com