If there is a small town you must visit, it is Pakenham in Lanark County. Charming and quaint, you can spend an entire afternoon here browsing the local shops, eateries and more. Discover hidden gems, such as a little brewery tucked out of the way, during your trip.
Stopping at this treasured local landmark was the perfect way to start my afternoon in Pakenham, especially since there was free parking where I could leave my car during the duration of my trip. This five-arch stone bridge is one of a kind in North America, and spans over rapids in the Mississippi River near the edge of Pakenham.
I recommend stopping to park here and enjoy the view before continuing on with your afternoon in Pakenham. The view of the rushing, boiling water beneath the five-arch bridge is a one-of-a-kind view, and the cool breeze coming off the water was like a breath of fresh air.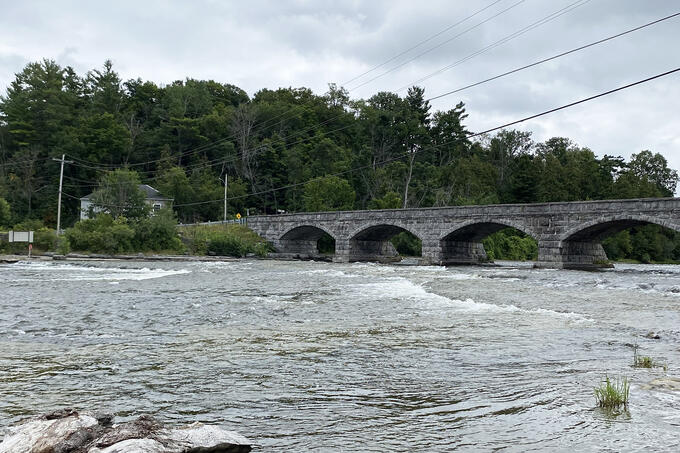 A stop into Keepers Coffee Bar is a must, especially to see their incredible array of plants for sale. Combining coffee, botanicals and vintage items, you will never find another store quite like this one.
The friendly atmosphere of the staff, mingled with the delicious scent of house made pastries, baked goods and coffee, and you will want to spend your entire afternoon in this small local gem.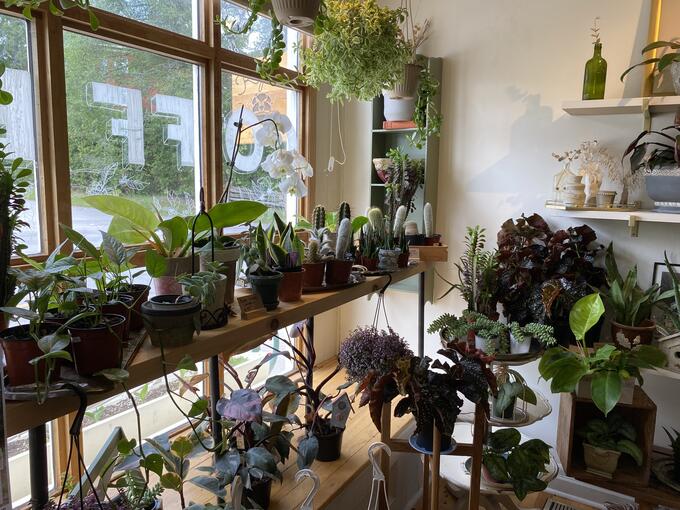 Committed to serving well-crafted espresso and coffee, Keepers Coffee Bar also ensures that they uphold environmentally friendly, and sustainable, practices, and the staff always ready to recommend their favourite baked good or drink.
Their iced tea is a must try, and the iced chai latte was delectable, with a delicious cinnamon, nutmeg bite to it, both cooling you off and warming you up simultaneously.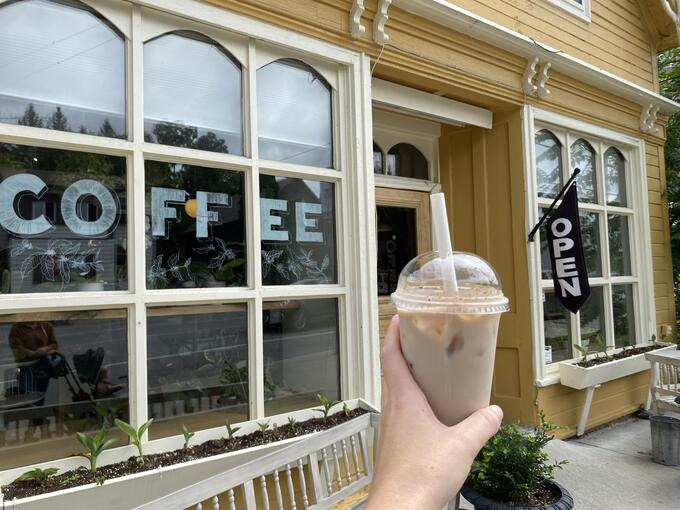 Take a step back in time at the 1840s General Store, nestled in the heart of quaint Pakenham. This beloved general store and bakery has been serving the community with mouth-watering baked goods since the early 1800s.
Watch your step when you walk into this historic spot, where the charming, rustic ambiance in the bakery invites you to indulge in the simple pleasures of life.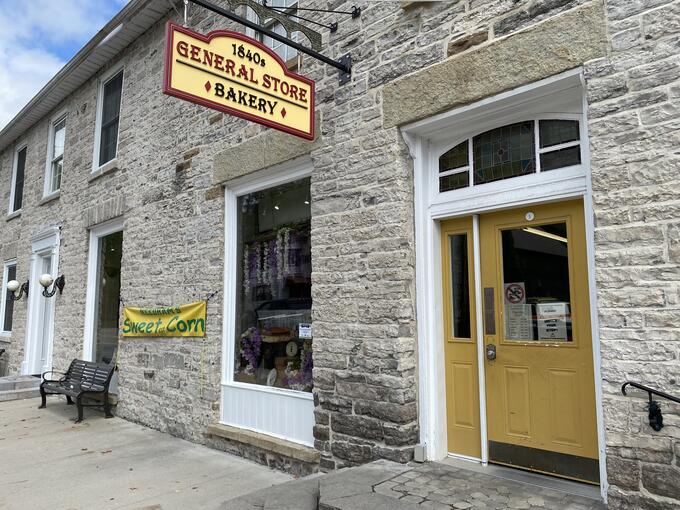 With unique finds like Crazy Dan's Pickled Wieners, handmade candles, and even old antique accounting books dated all the way back to the 1800s, there is something here for everyone, and is worth making a stop.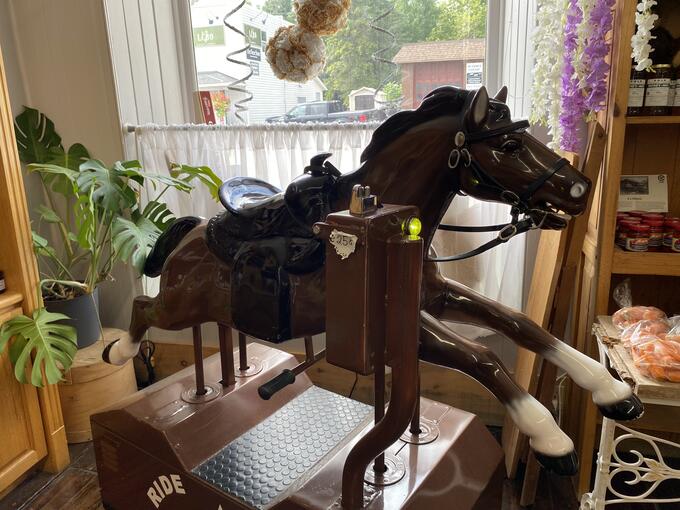 This store was a highly anticipated stop for me. 3 Apples Bakery is a fully gluten-free store, packed to the brim with baked goods, savoury snacks and pre-made freezer meals, which is an allergy-friendly dream come true for me!
As anyone with Celiac disease or gluten-intolerance knows, good gluten-free items are hard to come by. 3 Apples Bakery products have been carefully tested and refined, in order to make delicious treats that are never disappointing.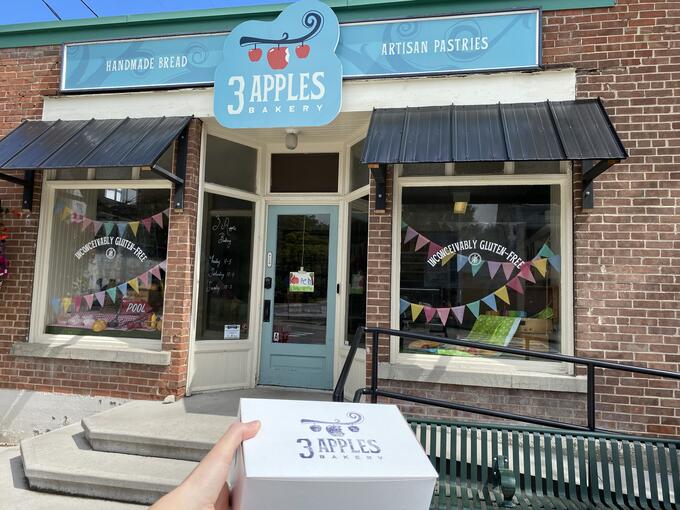 Picking just a few items was the real struggle, overwhelmed with the many different options to choose from (which is so rare!), and I walked out with more than a few treats.
Their delicious, thick, extra large soft cookies are a must-have, and their savoury cheese scones will make you question whether or not something this good could actually contain no gluten. 

The staff is friendly, and kind enough to answer any other allergy questions you may have. Any staff working in the kitchen can recite off without a beat, what allergies each product contains, which is a huge relief for any allergy sufferer.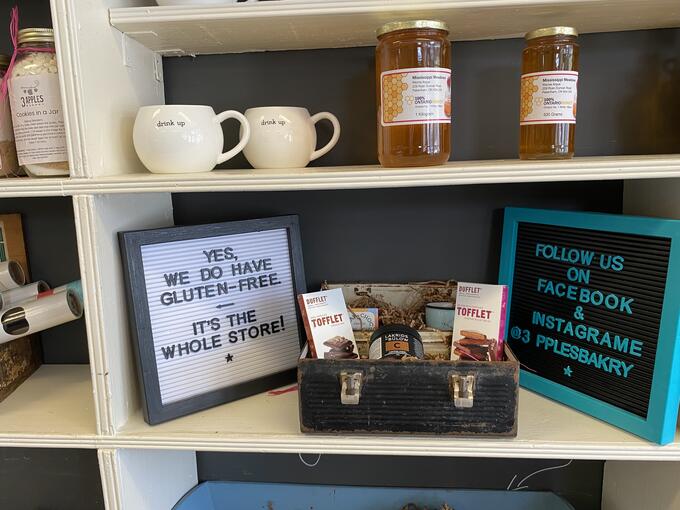 Tucked away outside Pakenham, Cartwright Springs Brewery is about 10 minutes from town of and is well worth the short detour. The brewery is tucked out of the way for good reason, as it is built in a natural setting only 15 meters from a clean, natural, artesian spring, which is used to make their beer.
The difference the flavour that the spring water makes is astounding! But don't take my word for it, sample their brews with unique flavours, such as Ginger Ale and Maple Porter (made from maple sap instead of water).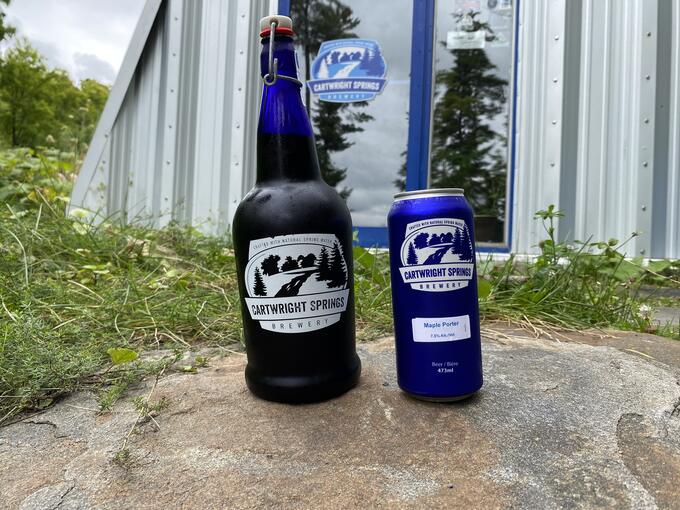 The staff was happy to let us sample as many brews as we liked, before we made the final decision to walk away with their Maple Porter and their I'd Tap That: Pilsner.
This is the perfect location, with their walking trails which are open all year round, to bring a small picnic (perhaps some sweet treats from 3 Apples Bakery?) and fully take in the surrounding nature.
Blakeney Rapids, which you can find on the drive towards Almonte from Pakenham, is an underrated stop that I highly recommend.
With a small parking lot at the base of the trails, you can park for free before starting your hike throughout the trails that twist and twirl in and out of the forest, with several lookouts at the Blakeney Rapids.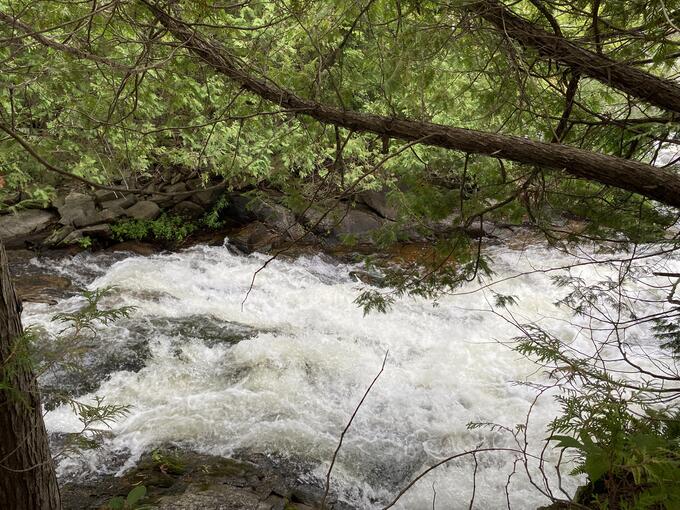 The further you walk along the trails, over little bridges, the better the view of the rapids becomes, with several lookouts showing white, foaming drops of the rapids that is an astounding view.
Keep a close eye on any kids or dogs, as several parts of some of the trails go close to the rapids. If you don't want to get too close to the water, there are more than enough trails for you to choose from that keep a safe distance from the water's edge.