The  most important day of the year is right around the corner (yes, that's right, more important than Christmas!) - Mother's Day. Moms give up so much to bring us into this world and keep us safe. They sleep with one eye open, develop a sixth sense for when we're in trouble, and dedicate their lives to making sure the world around us is safe and nurturing.
Without a doubt, moms tend to be in tune with the natural environment (there's a reason why we use the term "Mother" Nature, right?). One of the best gifts we can gift a mom is a product or experience that gives back to the earth, an eco-friendly gift says "I love you" while also saying "I love the earth, too."
Read on for eco-friendly Mother's Day gift ideas she will love (and the earth will, too).
Tea for Two
Once you've experienced a High Tea there's no going back to regular old tea or coffee. The best part of gifting mom a High Tea experience is that it doesn't lead to a product purchase - you literally eat and drink the gift. Purchase tickets for the Mother's Day tea at Abbey Gardens in Haliburton on May 13, featuring sustainably sourced springtime teas, delicate desserts, and even a  photo booth. 
In Perth, North Folk Cafe & Bakery's High Tea experience in Perth spans the whole weekend (multiple seatings avaialble) while Hidden Goldmine Bakery's High Tea in Madoc on May 14, with two seatings (fingers crossed their famous butter tarts are on the menu!).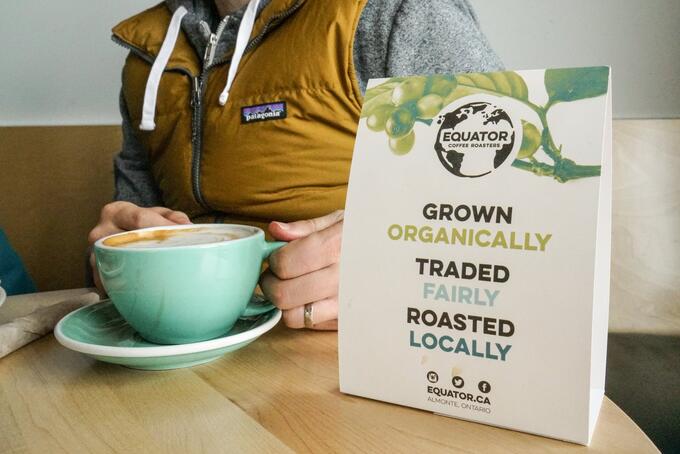 Sustainable Inspiration
There are some artisanal food makers doing amazing things when it comes to sustainability! Dairy Distillery in Almonte uses dairy permeate that would normally be discarded as a waste product to make their smooth and delicious "Vodkow" craft spirit, while nearby Hummingbird Chocolate Maker ethically sources their chocolate from small growers around the world. In Eganville, the Algonquin Tea Company makes uniquely local teas from plants that are hand picked and ethically wildcrafted. 
For something a little stronger, Fluid Solar Roasters in Clayton ethically sources their coffee beans and also roasts them exclusively using solar power. and Equator Coffee Roasters ensures their coffees are made with organically grown and fair trade beans, locally roasted. We can also help the birds by purchasing bird seed or feeder from Gilligallou Bird Inc. in Almonte - check out their Mother's Day gift ideas. 
Natural Beauty
These products will give new meaning to saying "she's a natural beauty." Deep River's Birch Babe can help you choose from eco-friendly and natural skincare lotions, make-up, and hair products made with minimal ingredients and no packaging. In Stirling, Rawdon Creek Soap Company makes their soaps using water buffalo milk for an unusual and sustainable line of skincare products while in Haliburton, Living Libations has ethically harvested essential oils (and other products) available for purchase. And how about a photo shoot from Ecobou for mom to capture mom's natural beauty? 
Wild and Wonderful
Gift mom with an experience that will build memories she can cherish forever! In Haliburton, Yours Outdoors offers three experiences that are just perfect for mothers (or mom to be): Wildflowers for Wellness and Put a little Spring in Your Step are both guided hikes to celebrate the glory of spring, or Wild Edibles, an introduction to foraging. A guided paddle on the York River from Deep Roots Adventure will give mom time spent in nature to recharge while being pampered with a catered picnic lunch. 
You can gift mom with the gift of preservation by Adopting an Acre of either Dahl Forest or Barnum Creek Nature Reserve from Haliburton Highlands Land Trust. When you adopt an acre you receive a charitable donation tax receipt and play an active role in protecting Mother Earth for future generations.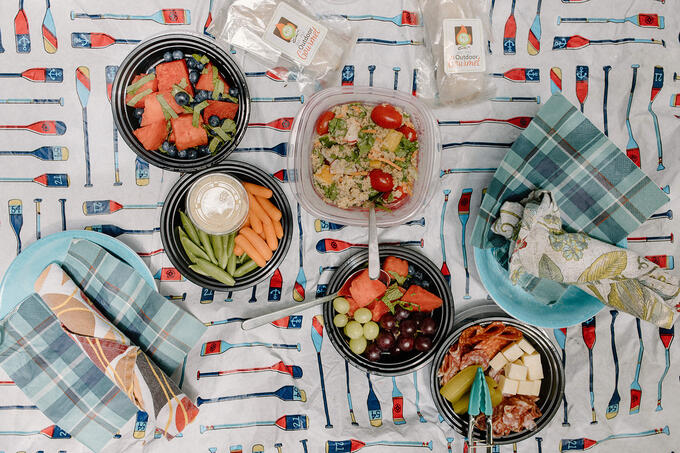 Farm Fresh and Earth Friendly
What could be more environmentally conscious than organic, straight-from-the-farm edibles? Introduce mom to a new and sustainable milk product with water buffalo cheese and meat from the Ontario Water Buffalo Company in Stirling. In Haliburton, you can let OG Cucina take care of the cooking and gift mom with an authentic Italian Mother's Day meal box to go. A cheese basket filled with localy made cheese from Back Forty Artisan Cheese pairs well with sweet maple syrup from Oso Sweet Maple and decadent chocolate from Fine Chocolates by Ludwig.
Flowers from Re.Planted Farm in Deep River are grown using no-till and sustainable practices. If mom has always wanted to try her hand at farming, a gift farmstay in the yurt from Killara Station Glamping will get her on the right track. A flower subscription from Middleton Nadeau farm for 2023 will give mom a weekly, bi-weekly or monthly bouquet for pick-up in Sharbot Lake or Perth. 
Natural and Recycled Bags
Finding a good quality handbag is one of the dreams of so many women, and especially moms. For mothers, their purse must contain everything they might possibly need for the day, including Bandaids, Kleenex, emergency sweets and more. Enright Cattle Co. sells their beautiful leather purses, bags, and wallets online, all made with leather straight from their farm. For an upcycled gift option, Mariclaro Designs makes their bags from repurposed materials like vintage car interiors, airplane materials and more for a unique gift idea.