After a long and shivery winter, maple is a sweet reason to get excited about spring. Here in Ontario's Highlands, we love to celebrate Canada's iconic sweetener, in all its sticky forms.
Yes, maple syrup truly belongs on the breakfast table, smothering French toast, waffles, and more, but its usefulness doesn't end with your steaming stack of pancakes. Maple syrup can pop up in ways that might surprise you, from an exfoliant and skin care product to liquor, beer, or maple sap.
Read on to discover all the fun ways you can experience maple syrup without necessarily adding to your calorie count, and where to find them. Many of these experiences are available for online ordering so they can be enjoyed by anyone, anywhere, anytime.
Lather Yourself in Sweetness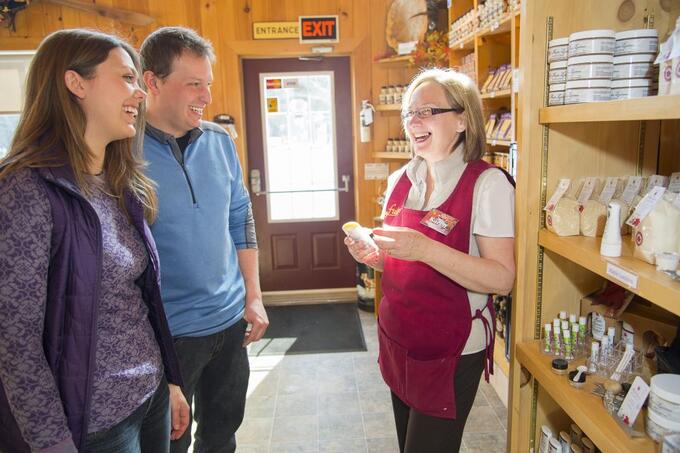 Maple syrup has so many vitamins and minerals, it was only a matter of time before someone figured out how to use it a skin care product. At Fulton's Sugar Bush and Maple Shop in Pakenham, they produce a full line of organic Maple Luscious skin care products that are so rich and deliciously maple you'll be tempted to take a nibble. Their Maple Sugar Scrub lightly exfoliates and hydrates, while their Maple Shea Butter is a rich and creamy fix for dry spots.

FYI:
The Maple Luscious Line is so good that Fairmont Le Chateau Montebello requested the sugarbush make some just for them to use in their spa! The result is their Maple Body Polish which is used in facials at the Fairmont spa.
Maple + Bacon
Any day you can combine two of Canadian's favourite things – maple and bacon – is a good day. At the Cardinal Café + Shop in Sharbot Lake, they have created a delicious maple bacon donut that is the ultimate Canadian treat. Other spots with maple bacon donuts on the menu include Blackfly Grub Hub (Perth) and Healthy Food Technologies (HFT) (Almonte), and Maverick's Donuts in Carleton Place.

FYI:
In the Maple Syrup Capital of Ontario (Lanark County), their Maple Trail highlights destinations like Blackfly Grub Hub and HFT, along with other fun spots to enjoy maple syrup.
Maple Brews and Spirits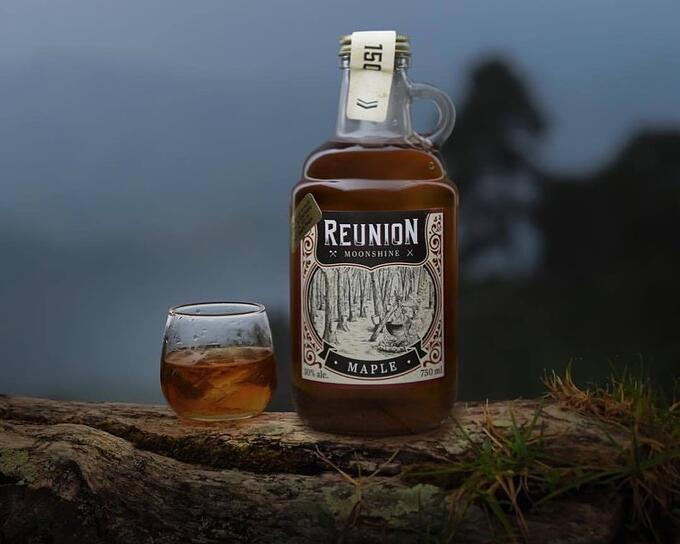 As a sweetener maple syrup is beyond compare, and it's those very attributes that make it a perfect addition to beer and spirits. These craft beer and spirits producers have embraced the potential for maple with open arms.

FYI:
Cartwright Springs also bottles and sells carbonated maple sap (in season), which is a cool and refreshing non-alcoholic option with light hints of maple.
Pampering à la Maple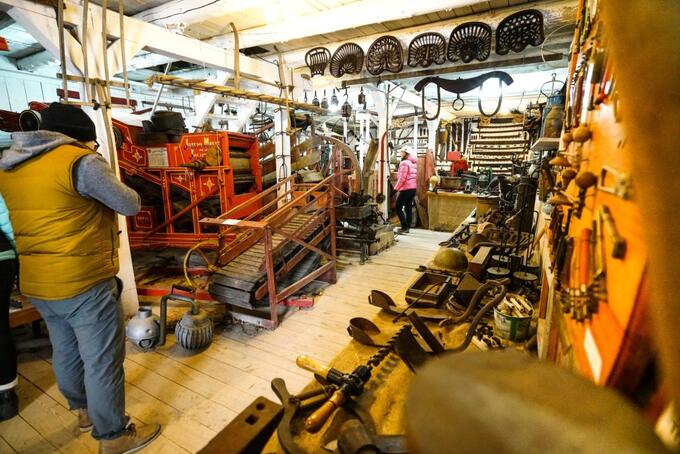 Be pampered at Perth Best Western Plus Parkside Inn & Spa with a full maple manicure experience. Breathe in the maple aroma while you soak your nails in maple-infused water, then exfoliate and hydrate your hands with a maple scrub and lotion (made by Fulton's Sugarbush and Maple Shop) followed by an application of nail polish (sorry, no maple in the polish!).

FYI:
Only a short drive from Perth is Wheelers Pancake House, home to the Maple Museum which holds the Guinness World Record for maple artifacts. Tour the museum then dig into a stack of steaming pancakes in their pancake house.
Maple Everything Else
It seems there isn't much we can't improve upon with a little rich and golden maple syrup. There are the staple maple products, of course, like maple butter and maple sugar, but have you heard of maple mustard or maple vinegar? And there are even more fun pairings: Try maple granola or maple garlic marinade from Esson Creek, maple preserves from Wintergreen, or maple barbecue sauce from O'Hara Sugar Maples near Madoc. There's no end to the maple magic in Ontario's Highlands.

FYI:
Wintergreen also sells maple wooden turned bowls in their shop – the uses for maple just don't end!