When you're planning a wedding you reach a point where every decision becomes a chore – what colour napkins do you want, what type of flowers, what officiant will you be using – it's a never ending procession of one decision after another.
Thankfully, the decision of where to honeymoon was an easy one to make for me and my husband. We really had only two criteria: to keep it local to support local businesses (and to lessen travel time), and to be surrounded by peace and quiet.
As it turned out, Black River Retreat was a perfect fit on both counts.
From the moment we stepped out of our vehicle and were greeted with a warm welcome by the owner of the property, we were embraced in an oasis of calm and romantic bliss to celebrate our marriage.
Our experience at the retreat was so amazing, so relaxing, it was everything we could have asked for and more. For anyone looking for a fabulously romantic and unique honeymoon, this is it.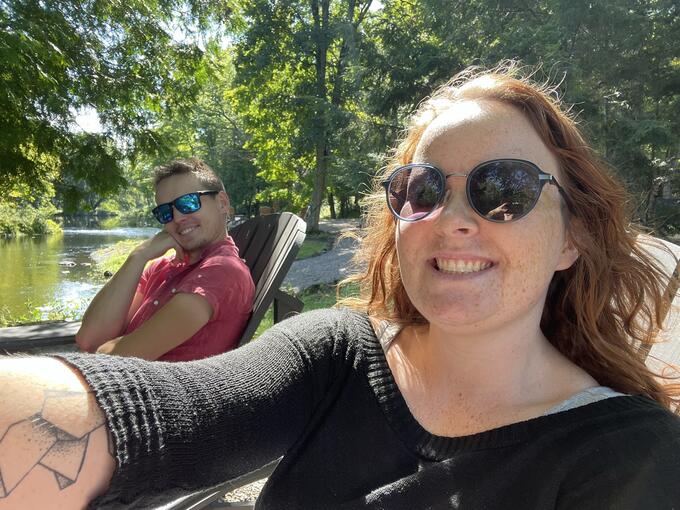 The Romance
The most unique aspect of Black River Retreat, and what makes it so perfect for a honeymoon destination, is the entire property is reserved just for you. Your host will be there to greet you on arrival and after that they just disappear, only to pop up again to serve a chef-prepared meal or provide something you requested.
For the entire weekend it was just my new husband and I, free to relax in blissful romance, take a wander on the property or just chill in the bean bag chair for two.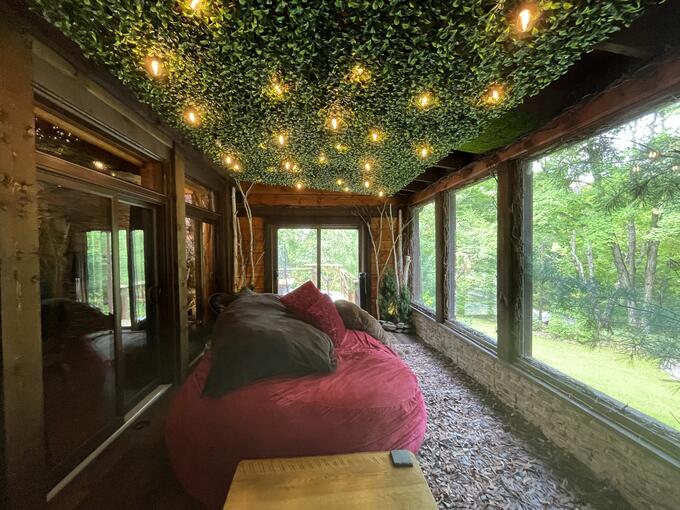 The Suite
Although we had access to the entire house, we also had our own private suite with a sitting area including a fireplace, a stunning ensuite bathroom and an enormous bed, piled with pillows and blankets, perfect to get cozy in. Included in our room were towels (that were replenished daily), robes, board games, a microwave, Keurig, and mini fridge to store any snacks or drinks.
Truly, the suite itself would have been enough to keep us happy. Everything we needed was right there in the room with us, including the personal number of the owner of the property in case we needed anything at all.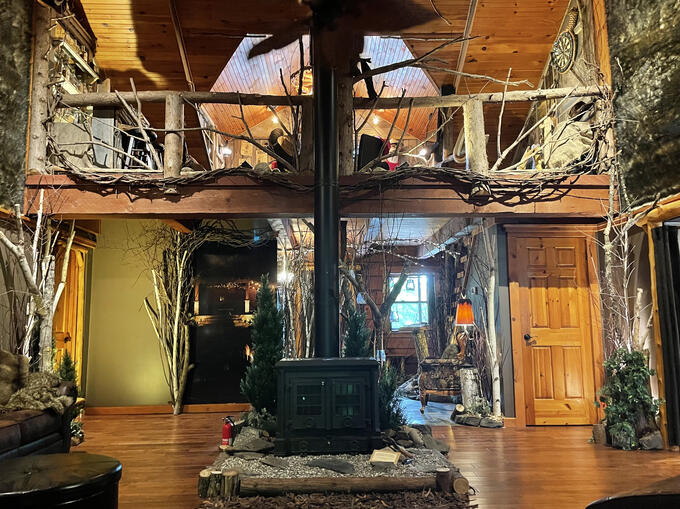 The Property
The Property offered us a variety of activities, from sitting in a giant bean bag chair and enjoying the scenery in a screen porch, to a fire pit set with everything you would need to have the perfect fire, and a hot tub, all steps from the door of our suite. Walk a little further and you would find yourself down at the water where there were canoes and kayaks waiting for you to take them for a ride, as well as a number of different spots for you to sit and enjoy your coffee including another firepit for a waterside bonfire.
The property also has walking trails for you to enjoy, and a love lock that is included in your room for you to write your names on, find a place on the love lock chain, and throw away your key. Although simple, it really added a personal touch to our stay, and made us think about how this is somewhere we could enjoy every year for our anniversary.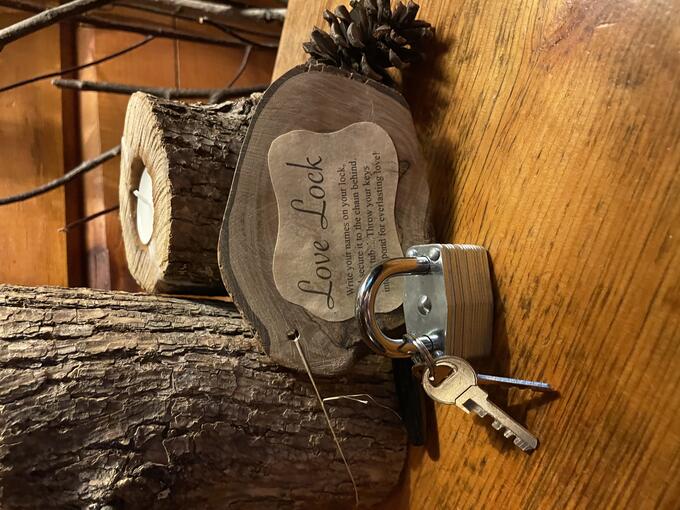 The Food
Each day at the retreat you got to choose what time you would like to be served a gourmet breakfast, meaning that you didn't have to worry about missing out on your bacon and pancakes. We chose a leisurely 10am for our breakfast, giving us enough time to sleep in and lounge.
We were also able to choose from a selection of meals for our three course dinner (including a freshly made dessert), and each meal was spectacular..