We weren't sure what to expect when setting out to follow one of Unexpected Journeys' curated itineraries. Normally I'm a do-it-myselfer A-type personality so the thought of letting someone else behind the wheel to guide my trip was a wee bit intimidating, but in the end, the possibility of discovering some new gems in Ontario's Highlands was too enticing.
We ordered the Wonderful Waterfalls and Lookouts itinerary online, and received it in record time. This journey took us through Calabogie and deep into the Ottawa Valley as we hunted for waterfalls and rapids, with a few other interesting stops peppered into our route. 
Read on for a few takeaways from our experience, and some inspiration to book your own.
*In order to preserve the "unexpected" aspect of this trip for future users, we won't reveal the whole route here, only the first couple of stops. To order your own Unexpected Journey through Ontario's Highlands, visit their website.
Letting Someone Else Plan Your Trip is Oddly Liberating
There is something really liberating about not knowing where you were going next. There was no decision making, no debating when and where to stop, we left it all up to the itinerary. 
We ended up following the itinerary for a stop in Eganville, whereas normally we would probably have pressed on. And our willingness to be spontaneous paid off when we visited the remains of a former gristmill at McRae Lookout Park. From the moment we stepped out of our vehicle the sound of the roaring water was overpowering, and the visual was just as impressive. It was a majestic moment that we might have missed if left to our own devices.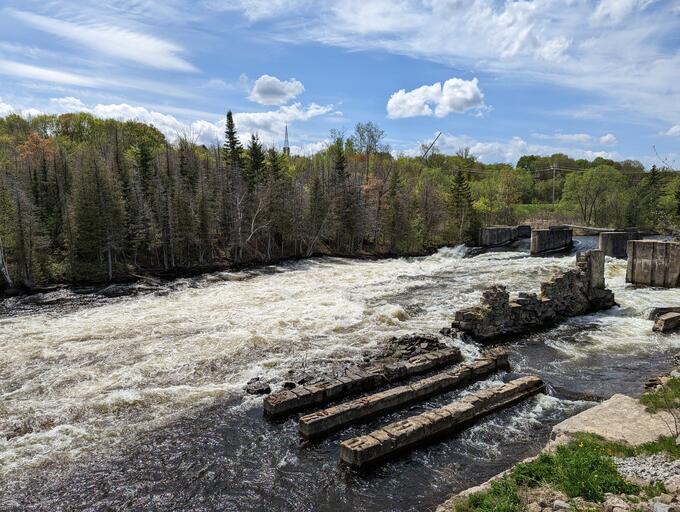 Sometimes You Just Need a Pit Stop
We usually pack a lunch on road trips but for this trip we made an exception and stopped for a quick bite to eat and caffeine fix at Fifth Chute Coffee in Eganville. Not just a coffee house, this shop sells freshly made bread, baked goods, and makes a mean sandwich. In the end we were glad we weren't eating soggy homemade sandwiches and drinking cold coffee.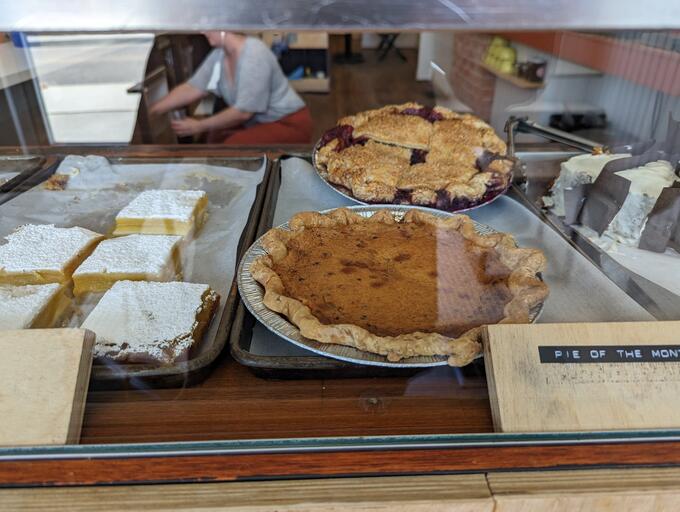 Try the Path Less Travelled 
We were looking for a hike and there were a few options on our itinerary to choose from. Shaw Woods Outdoor Education Centre seemed promising, and after a few wrong turns we made it and set off on a short (less than two kilometres) hike that was just strenuous enough to make up for the guilt over our indulgence at Fifth Chute Coffee. Naturally, there were rapids at this stop, too.
*There are six short trail loops, but we took the Lookout Trail, as recommended by our itinerary. The Old Growth Trail (shown below) was a little too wet still.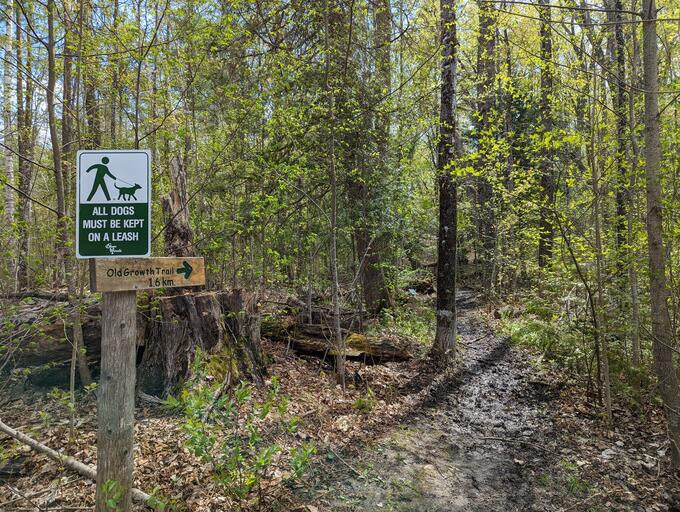 Don't Be Afraid to Veer Off Course
The itinerary was saying one thing, but our bellies were saying another. This is one time when deviating from the itinerary was another payoff! We detoured to Cobden on the way home to stop at The Chip Pit for some hot from the fryer fries (gluten-free, too!). It turns out that learning when to give up the reins and when to take them back is key to a fantastic and unexpected journey.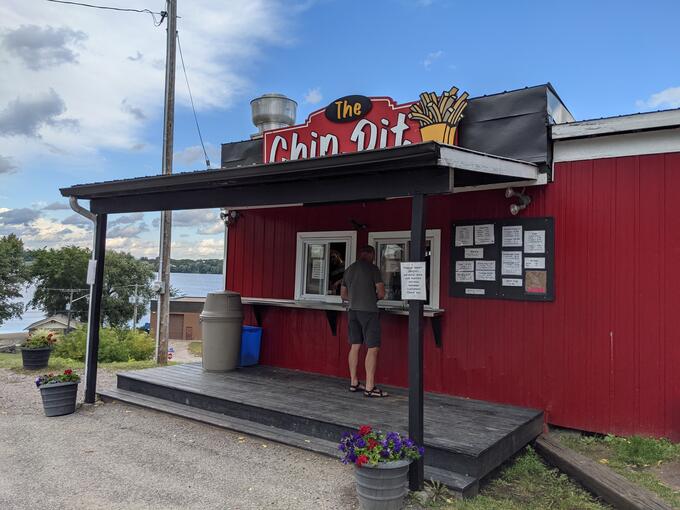 Before You Head Out
Are you already planning your own adventure with Unexpected Journeys? Here are some things you should know befoe you head out.
Select the journey that matches your expectations - we picked one that was located entirely in Ontario's Highlands' region (naturally).
Read the "Before You Go" documents that are part of the itinerary so you will be prepared for the unexpected.
Take your time and enjoy the ride!