Festival season has officially launched for summer 2023 and we are pumped to plan our summer around the fun events and activities taking place in Ontario's Highlands this summer. We're talking cool outdoor events like live waterfront music, arts festivals, outdoor events, and concerts in the park, and even a stampede thrown in just for fun. 
Whatever your plans are this summer, use this as your list for where to be and when, and avoid FOMO (fear of missing out).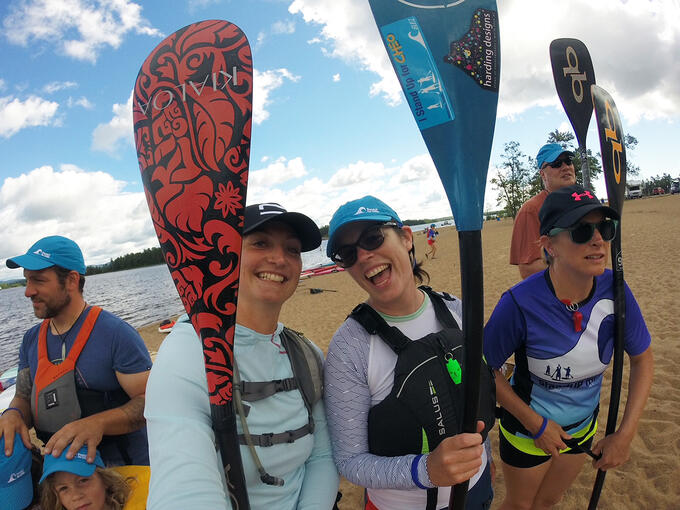 Waterfront Live! – Pembroke
When: June 16 to Aug. 31, 2023
Where: Riverwalk Amphitheatre, Pembroke
Just like the name implies, this event is a chance to watch live music at the waterfront in the heart of the Ottawa Valley, in Pembroke. Nightly music beneath the stars on a warm summer night, what could beat that? Performances run between 7 p.m. and 9 p.m.
Tickets: These performances are FREE!
When: July 14-15, 2023
Where: Ma-Te-Way Park, Renfrew
If you love bluegrass music, this outdoor event in beautiful Ma-Te-Way Park in Renfrew needs to go on your bucket list. Performers include The Grascals, Nothin' Fancy, and Woodsmoke, to name a few, and the show is going to be awesome. Get your tickets before they sell out, here.
Tickets: Tickets can be purchased here.
When: July 14-16, 2023
Where: Stewart Park, Perth
For 30 years the Stewart Park Festival has been the destination for families, couples, and solo adventurers to experience a smaller scale Woodstock-esque, free, musical outdoor event. Bring a blanket or lawn chair and a cooler with a picnic lunch or snacks and park yourself in beautiful Stewart Park in downtown Perth for three days of music, dancing, and fun.
When: July 21-23, 2023
Where: Rail's End Gallery, Haliburton
Browse the art of more than 100 artists in this juried show adjacent to beautiful Head Lake Park in the heart of Haliburton. More than simply an art show, you can expect to see buskers and watch art demos, sample craft beer, and more.
When: Aug. 11-13, 2023
Where: Downtown Almonte
If you can't wait until 2024 for Puppets Up! to be back in Almonte, this is your chance to get your puppet fix. Head to Almonte Aug. 11 to 13 for a weekend of hands-on workshops and a peek behind the scenes into the world of puppetry. You won't find an event quite like this anywhere else.
When: Aug. 11-12, 2023
Where: Wilberforce, Ontario
Called "the biggest little fair around," this event is not quite a festival, but we couldn't resist including it in our list. If you're looking for a small town event that is overflowing with community spirit and that hometown feel, this fair is it. Get ready for children's activities, the horse and pony pull and the nail driving competition, and a full day of old fashioned fun that will take you back to yesteryear.
When: Aug. 11-13, 2023
Where: Abbey Gardens, Haliburton
Choose the day you'd like to visit or visit them all! This event is an outdoor musical experience under a marquee tent at Abbey Gardens.  Some performances include a seated dinner outdoors.
Tickets: Range in price, depending on the performers, and are available from the website. Book a weekend pass to save.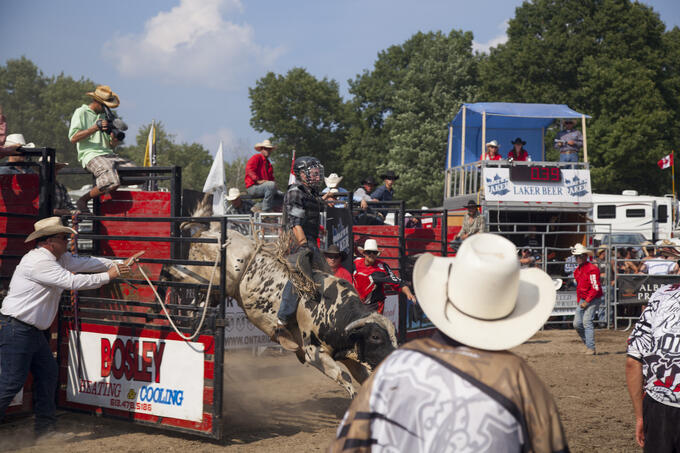 When: Aug. 11-27, 2023
Where: Various locations throughout Renfrew County
If you love cycling, running, paddling, and swimming, this event really does have it all. Back again in 2022, you can explore the Ottawa Valley's roads, trails, and parks in the "Dirt" side of the event, and still be able to splash it out with the fishing and paddling portion in the "Water" side of the event.
When: July and August
Where: Tweed and Bancroft
This summer you can see live music and theatre in two separate locations - at the Marble Arts Centre in  Tweed and the Village Playhouse in Bancroft. Purchase tickets to watch Murder at Ackerton Manor in July, or Joseph & the Amazing Technicolor Dreamcoat in August.
Tickets: Find tickets for performances in Tweed here and for performances in Bancroft here.
When: Sept. 1 to 4, 2023
Where: Trudeau Park, Tweed
Did you know that there are stampedes in this part of Canada? The Tweed Stampede and Jamboree offers the chance to experience something brand new with those who matter most. Immerse yourselves in unforgettable events like bronco riding, and experience the thrill of trucks trying to pull heavy equipment.  This festival wouldn't be complete without the rhythms of country music to complete the experience!
Tickets: Get a weekend pass or book a campsite here.
When: Aug. 24 and 31, 2023
Where: Bonnechere Caves, Eganville
The Bonnechere Caves are once again hosting their popular live music series featuring Evan Van Roon and the Wintermonths on Aug. 24 and Local Ladies Who Rock on the Rock on Aug. 31. Both shows begin at 6:30 p.m.
Tickets: Tickets are $10 and available at the door.