In June we are commemorating National Indigenous History Month and recognizing the history and diversity of all First Nations, Inuit, and Métis Peoples across Canada. This is our chance to learn more about and celebrate Indigenous culture, experiences, and voices in our region.
This month, we invite you to support an Indigenous tourism experience or visit one of these Indigenous cultural events. 
Attend a Powwow
Some people aren't sure if it's okay to attend a powwow if you are not Indigenous. The answer is YES, it is even encouraged! All are welcome at a powwow, and anyone who is present is invited to get up and dance (during all are welcome dances) and experience firsthand what makes a powwow such a powerful and poignant experience. 
In Ontario's Highlands, we are fortunate to be home to several annual powwows, so you can choose one near you.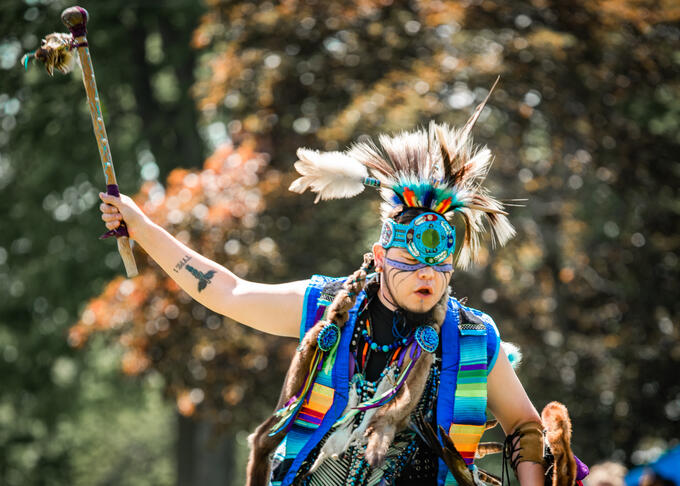 Remember to be respectful of the powwow's rules, which can vary from event to event. Some do not allow flash photography during the opening ceremony, or request silence at specific parts of the programming. Keep your eyes and ears open to be sure you are respecting the Indigenous culture.
When: June 11-12, 2022, 10 a.m. to 4 p.m.
Where: Smiths Falls
Learn more about Indigenous culture and history in Smiths Falls this summer as the popular Spirit of the Drum Powwow is back again this year. Head to Duck and Turtle Islands to watch Indigenous dancers perform to the beat of a traditional drumming circle – you can even join in the dancing yourself and be part of the experience.
When: Aug. 18-20, 2023
Where: Golden Lake
On the shores of Golden Lake, the Pikwakanagan traditional powwow is an event that draws hundreds of visitors each year. Expect to see the grand entry on the Saturday, along with an opening prayer to signal the beginning of the event. When the drumming begins, the dancers will begin to perform to the deep, resonating beat of the Indigenous drumming circle. A vendor's market and food stalls will feature Indigenous wares and edibles. 
When: Aug. 26-27, 2023
Where: Silver Lake Provincial Park, Maberly
There couldn't be a more beautiful setting for this powwow than Silver Lake Provincial Park. The grand entry begins at noon on both Saturday and Sunday, and the event will feature drumming, dancing, singing, and more, all on the shores of beautiful Silver Lake.
When: June 21, 2023
Where: Millennium Park, Bancroft
This all-day experience may not be a powwow but is worth the drive to Bancroft. As an Indigenous day of celebration, visitors can experience a sunrise ceremony at 6 a.m. followed by a light breakfast, opening ceremony, drumming, and children's activities (ie. Fishing pond, soap carving etc.).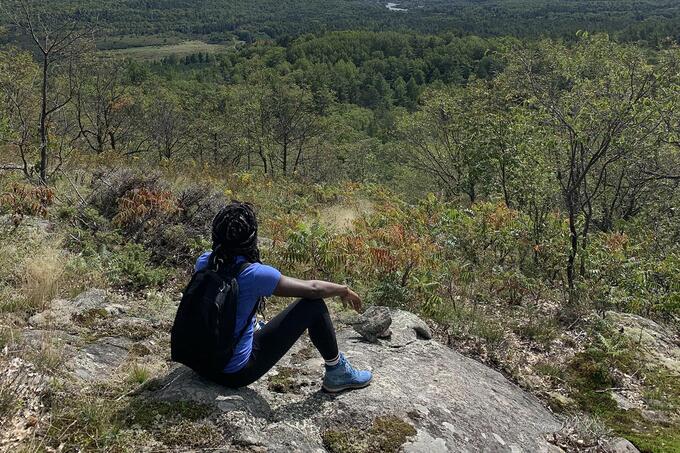 Indigenous Experiences
Led by Indigenous business owners, these experiences are an invitation to get closer to Indigenous culture.
Tim Yearington is a traditional Metis guide, teacher, storyteller and spiritual helper. He offers guided hikes to the top of Thunderbird Mountain near Calabogie, spirit walks, and healing journeys. He is also available to assist with spiritual vision quests. Visit Tim's website for information about available experiences and how to book.
Healing Focused Retreats
There are a number of different Indigenous experiences to be had at Woodland Priestess. Metis owner, Tawny Stowe, founded The Woodland Escape, a nature-focused rustic woodland space for learning and healing. Book one of the holistic retreats or book a Lomi Lomi massage, Reiki, or Oracle reading.
This Indigenous group is an important resource for the Indigenous community and have recently opened a storefront in the Pembroke Mall to offer Indigenous people a safe space to gather, as well as teaching non-Indigenous people about the culture. They sometimes offer cultural workshops that are open to the public to provide more insight into First Nations in the region. Check their website for details.
Waaseyaa Cultural Tours offers a two-hour program designed to inform participants of the living history of the Madaoueskarini Algonquin people from the Algonquin Park region. Connect with Waaseyaa staff to coordinate a custom program or join an existing one.